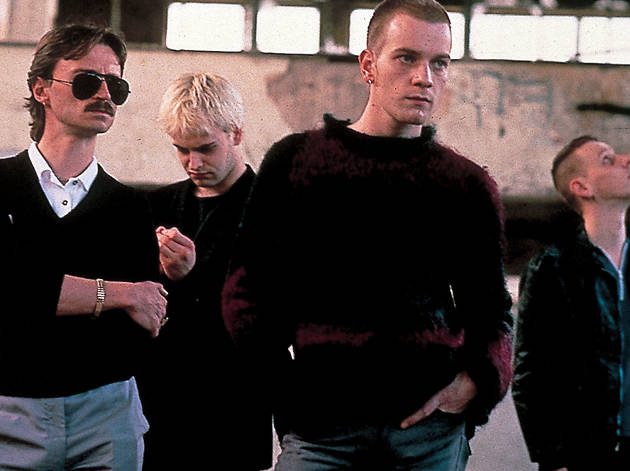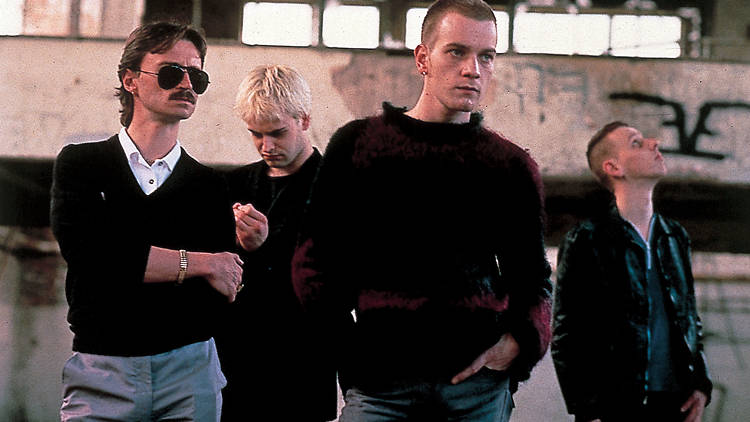 Ten things you need to know about the original 'Trainspotting'
More than 20 years after it first exploded on to the screen, we look back at some of the legends of 'Trainspotting'
1. Ewen Bremner was the original Renton
We know him as gangly, gormless Spud. But before the 'Trainspotting' film, Ewen Bremner played Renton in a stage version, first in Scotland then at London's Bush Theatre. Bremner later admitted to being a bit aggrieved at not being considered for Renton: 'I was being a stupid snob.' The film's director Danny Boyle talked him into playing Spud.
2. Ewan McGregor and Jonny Lee Miller once turned up drunk after pulling an all-nighter
To be fair, they were three days from finishing the film. The actors had been on a bender and arrived, in Boyle's words, 'absolutely wrecked'. They could barely walk, which is why, in the scene in the park where Renton and Sick Boy shoot an English bull terrier with an air rifle, the pair are lying down looking a bit worse for wear.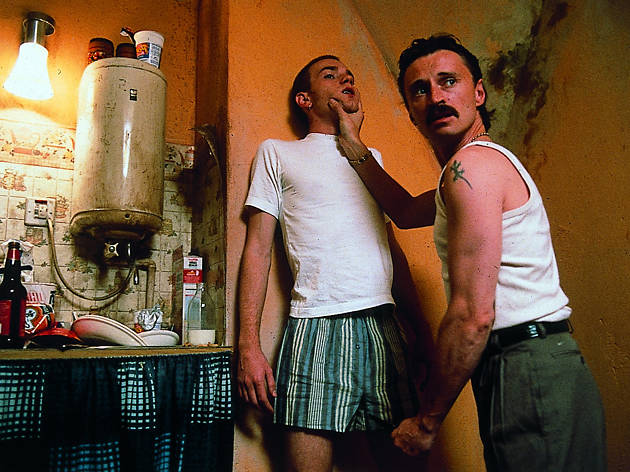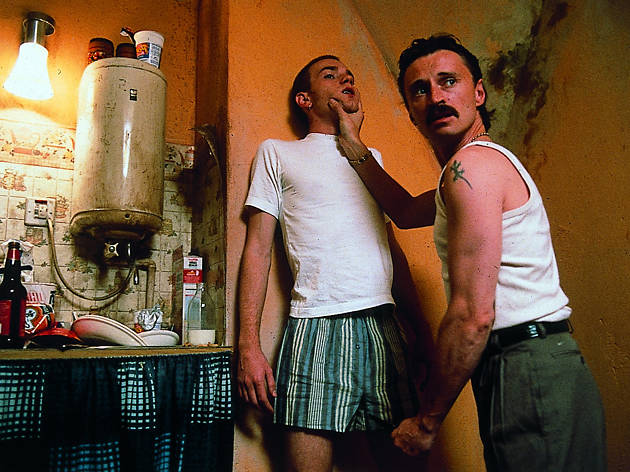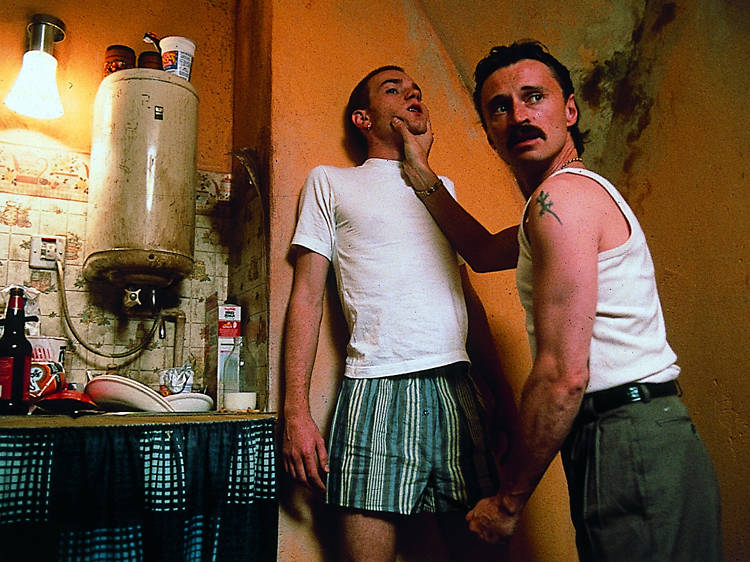 3. Begbie is a closeted gay man
According to Robert Carlyle, psychotic thug Francis Begbie's rage can be explained by his fear of being outed. Novelist Irvine Welsh agreed with this interpretation, though he has said that Begbie's sexuality is ambiguous in the book.
4. Jarvis Cocker helped secure the film's reputation
'Trainspotting' was attacked for glamorising drugs by commentators and politicians – including US presidential candidate Bob Dole (who later admitted he'd never even seen it). This was the era of 'heroin chic'. 'I thought we were going to get fucking killed,' Boyle said about the controversy that threatened to sink his film. But Jarvis spoke up for 'Trainspotting' – and Pulp's song 'Mile End' is on the soundtrack.
5. Irvine Welsh used to work for Hackney Council
When Irvine Welsh sat down to write his first novel, 'Trainspotting', loosely based on his old diaries, he was 35. Before that, he had been in a punk band, and his later jobs included working as a kitchen porter and for the council in Hackney (where he once bought a flat for £8,000!). He received just £1,000 for the book.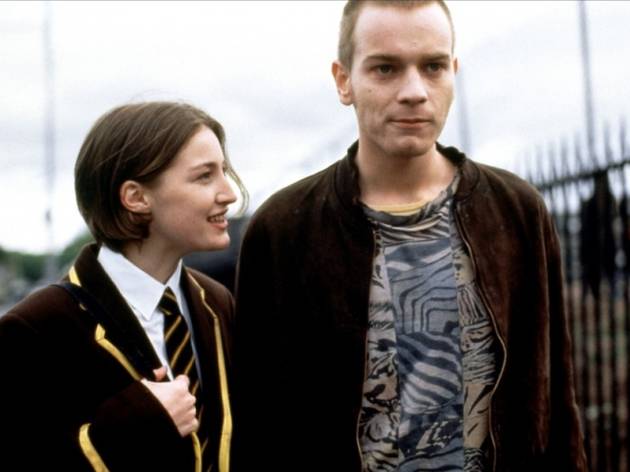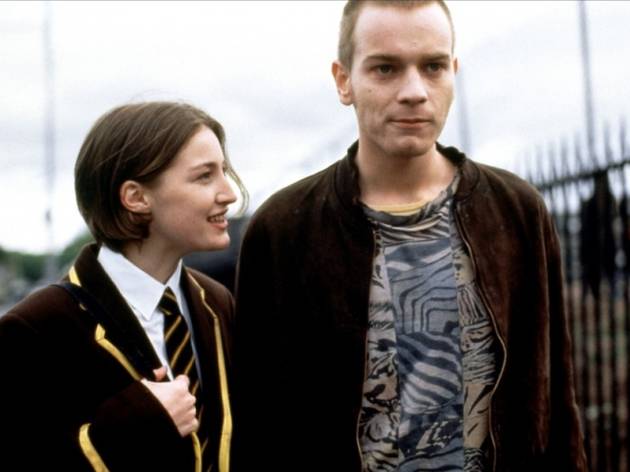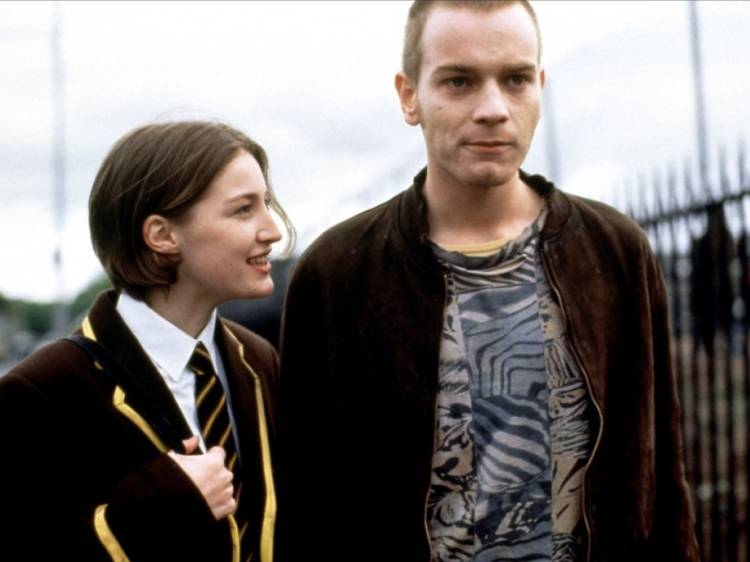 6. Kelly Macdonald was a waitress when she landed the part of Diane
Macdonald was 19 and working in a cocktail bar when saw a flyer for an open audition. Boyle picked her out of the hundreds of hopefuls who turned up to play Renton's schoolgirl one-night stand. During filming, Macdonald was so nervous she used to hide in the toilets between takes.
7. We've got Bowie to thank for 'Lust for Life' being on the soundtrack
A low-budget film made by a 'nobody director' – Boyle's words – had no chance of securing the rights to 'Lust for Life' and 'Perfect Day'. Luckily, David Bowie had seen Boyle's first film 'Shallow Grave' and put a good word in with his mates Iggy Pop and Lou Reed.
8. The Cannes party was notorious
'Trainspotting' is drenched in rave culture and Britpop, so when it screened at the Cannes Film Festival in 1996, the party was epic. Leftfield played and Leonardo DiCaprio hung out with Mick Jagger and Damon Albarn. There were football chants and footage of Sean Connery as James Bond. Welsh and Noel Gallagher were apparently found in loungers by the pool at 7am.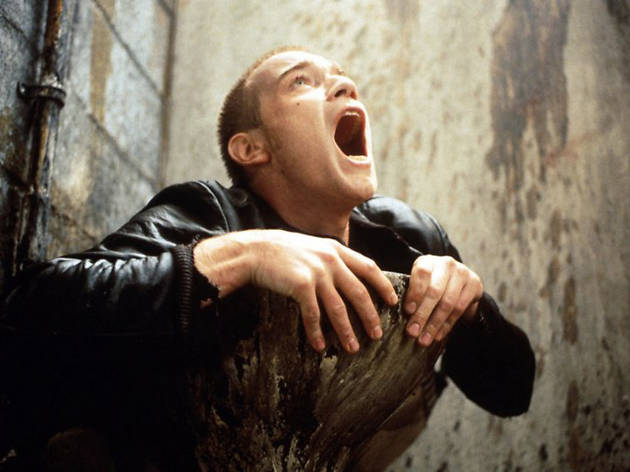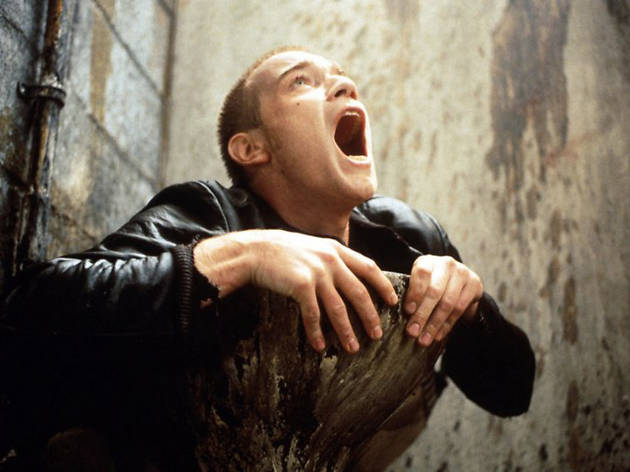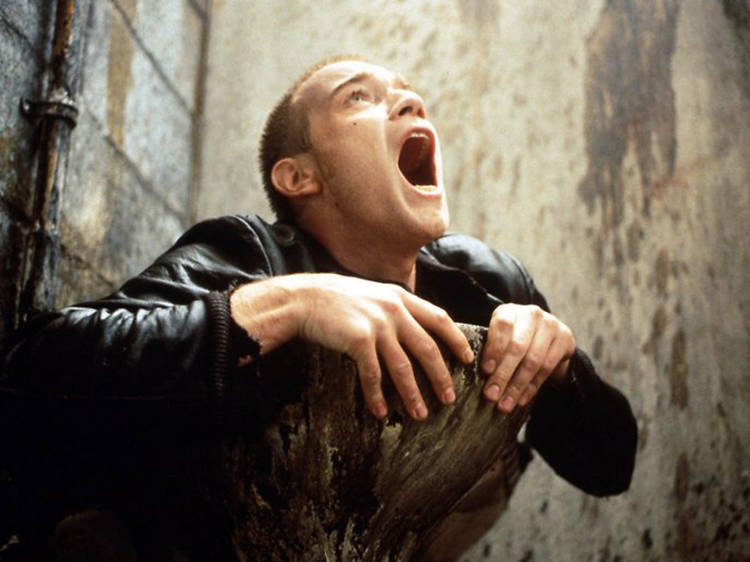 9. The worst toilet in Scotland actually smelled pretty sweet
Renton diving head first into a filthy loo to fish out his opium suppositories is one of the most unforgettable scenes in the movie. But the poo was in fact chocolate mousse.
10. Angelina Jolie annoyed Danny Boyle by rollerblading on set
During filming, Boyle had to tell Jonny Lee Miller and his then girlfriend Angelina Jolie to stop rollerblading on the set in an old cigarette factory in Glasgow. The factory is now luxury flats.
Read new interviews with the cast of 'Trainspotting'
To celebrate the release of 'T2: Trainspotting', we talk to Ewan McGregor, Robert Carlyle, Ewen Bremner and Jonny Lee Miller