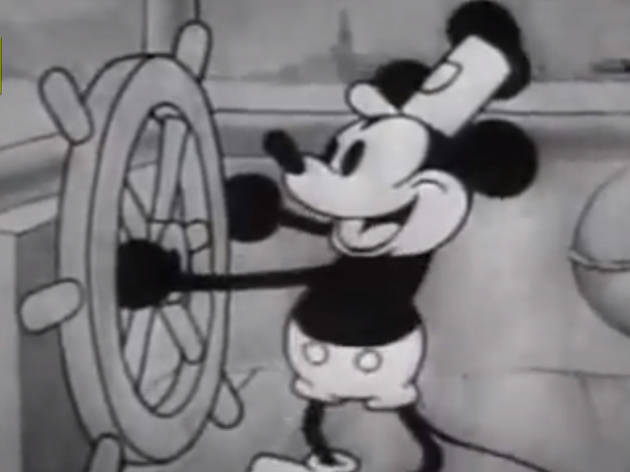 1/10
'Steamboat Willie' (Walt Disney, 1928) What is it?Before he acquired vocal cords and became the greatest cultural icon on earth, Mickey Mouse was a humble sailor who inhabited a world where everyone was unflaggingly chirpy and everything was a potential musical instrument. For want of dialogue or an engaging plot, music – whistling, drumming, mooing and a whole lot of toe-tapping – is what drives 'Steamboat Willie' forward (hardly surprising, given that it was the first cartoon to use fully synchronized sound). And so the seeds for Disney's hummable song-and-dance numbers were sown. What's so great about it?Today 'Steamboat Willie' appears insensitive in its depiction of animal abuse (animals are used as musical instruments). But it's nonetheless a groundbreaking work, which set the tone for everything from 'Tom and Jerry' to 'The Itchy & Scratchy Show' (who repaid the debt of influence with a hilarious parody). It's also proof that Uncle Walt was more than just the suave businessman from 'Saving Mr Banks' – he could actually draw, too.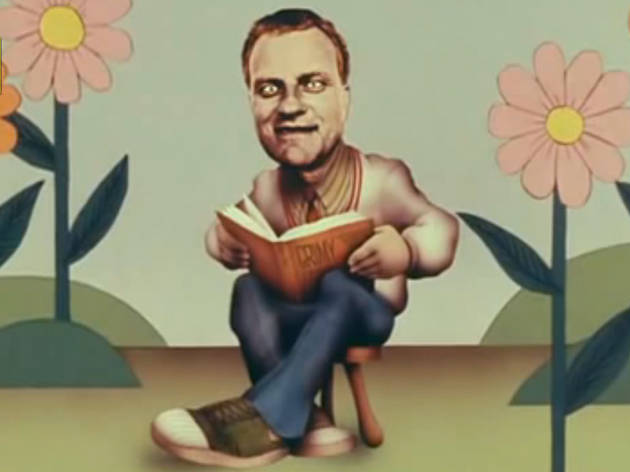 2/10
'Storytime' (Terry Gilliam, 1968) What is it?Those who know Terry Gilliam via his live-action features will have detected a strong current of cartoonish mischief running through his films. Those who've seen his contributions to 'Monty Python's Flying Circus' won't need to be convinced of his genius as an animator. But few are aware of the handful of shorts that he made before leaving the US for the UK, of which 'Storytime', his debut, is the best. Ignore the title: What's going on here storywise is almost beside the point (if we tell you that the film culminates with the Three Wise Men being chased through a series of Christmas cards, you'll get the idea). What's so great about it?What distinguishes 'Storytime' is its cheerily irreverent approach to every aspect of the craft: a visual style built from moving cutouts; sketches tied together by only the loosest stream-of-consciousness threads; self-referential intertitles that rudely interrupt the narrative… In short, Pythonesque humour before the Pythons. Comedy would never be the same again.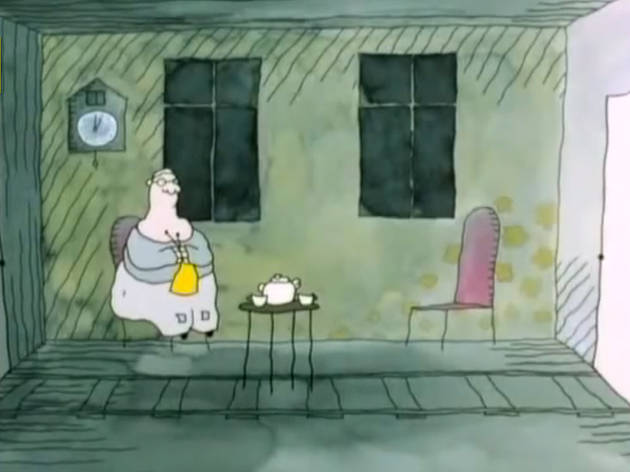 3/10
'Home on the Rails' (Paul Driessen, 1981) What is it?A couple lives in a house situated on the railroad tracks. They lead a peaceful domestic life, despite the periodic interruptions of the train passing through their living room; but when the husband – a gold prospector – falls down on his luck, the train comes to assume a more ominous significance. What's so great about it?Dutch animator Paul Driessen belongs to that legion of animators who seem to be known only to other animators – a great injustice, given how inventive and watchable his films are. Having earned his stripes working on the likes of 'Yellow Submarine', Driessen graduated to solo projects, in which he perfected both his wiggly animation style and his witty storytelling technique. Black humour runs deep in his films, perhaps nowhere more so than in 'Home on the Rails' – a wonderfully wicked sketch of economic depression that still resonates loudly today.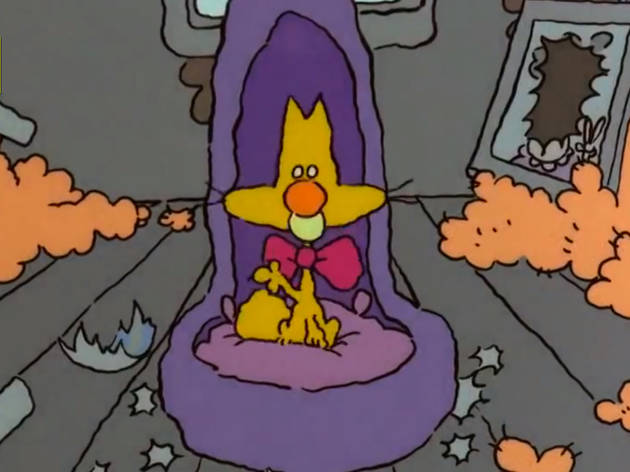 4/10
'The Cat Came Back' (Cordell Barker, 1988) What is it?A lonely old man gets some unwanted company in the form of a cat who arrives on his doorstep one day, and who proves to be as destructive as it is cute. Inspired by the popular song of the same name, which serves as a mocking refrain on the soundtrack, the film maintains its devilish sense of humour right until the twist ending. What's so great about it?'The Cat Came Back' may not have broken new ground, but it did dance on existing ground with exquisite timing. As you'd expect of a film based on a song, most of the humour springs from the use of music, from the first scene of the old man playing a sousaphone, that most ridiculous of brass instruments. And for those who gag at the mere sight of virtuous, doe-eyed Disney animals, the film's feline star provides a perfect antidote.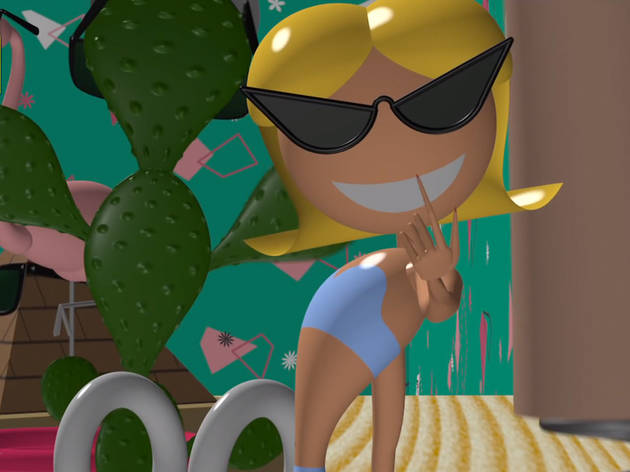 5/10
'Knick Knack' (John Lasseter, 1989) What is it?Pixar's fourth short is a Chuck Jones–inspired comic skit about a snowman trying to break free from his globe and reach the sexy mermaid who lives next door. Considered too raunchy for young audiences, the film was subsequently rereleased in a censored version. What's so great about it?Made when Pixar was still a computer hardware company and the most famous Buzz was Aldrin, 'Knick Knack' may seem like a relic of a bygone age. Yet it did a great deal to establish computer animation as a legitimate art form. At the time, the endearing short film garnered massive attention, inspiring one critic to declare director John Lasseter 'the closest thing to God that has ever graced the electronic images community'. Now that its technical prowess has faded into irrelevance, what strikes the viewer is the film's old-school charm: 'Tom and Jerry' humour, a Looney Tunes–style shrinking circle at the close and Bobby McFerrin's airy scat score.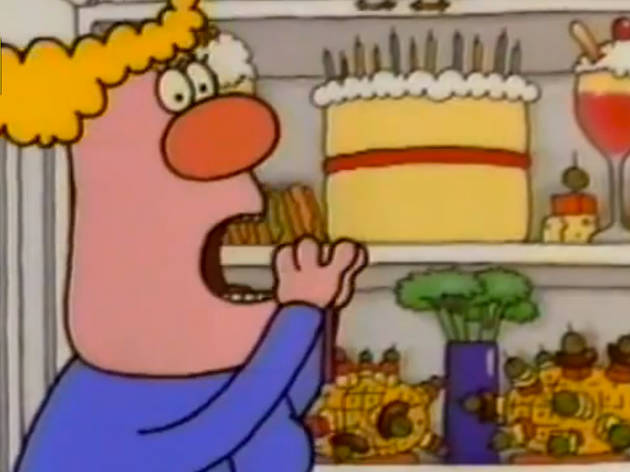 6/10
'Bob's Birthday' (Alison Snowden and David Fine, 1993) What is it?A (quite literally) balls-out reflection on middle-age frustration, 'Bob's Birthday' is perhaps the funniest cartoon never known. Bob is a dentist with a humdrum life and a bumbling wife, who has quietly organized a surprise party for his 40th birthday. Things go terribly wrong, though Bob never finds out. What's so great about it?So good that it won an Oscar and launched an excellent four-season TV series, the film nevertheless remains little-seen. The simplistic animation style probably has something to do with it – the film's target adult audience may have trouble accepting that something that looks like this can pull off such fine observational comedy. Their loss.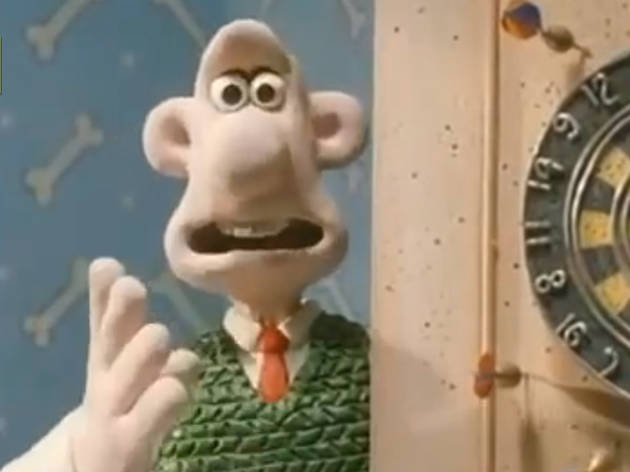 7/10
'The Wrong Trousers' (Nick Park, 1993) What is it?A tale of crime and punishment, genius and insanity, dogs and diamonds, cheese and crackers, 'The Wrong Trousers' is without a doubt the pinnacle of Aardman Studios' output, and that's a very high pinnacle indeed. As inventive as Charlie Chaplin, as dry as Buster Keaton, as wild as the Pythons, as cozy as the Muppets and as exciting as Indiana Jones, this is 30 minutes of sheer, unadulterated joy. What's so great about it?All the things listed above. 'The Wrong Trousers' wasn't Aardman's first Oscar winner (that was 'Creature Comforts') or even its first Wallace and Gromit story (that was 'A Grand Day Out'). But here, all the pieces just fell into place, creating a work of popular art that is, for all intents and purposes, perfect. And that has to be worth celebrating.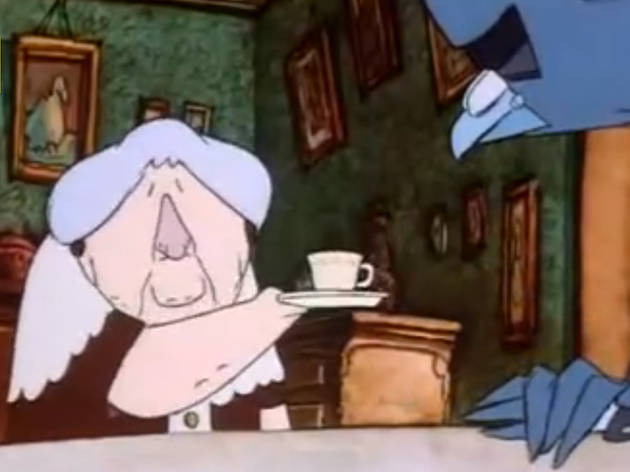 8/10
'The Old Lady and the Pigeons' (Sylvain Chomet, 1998) What is it?'The Old Lady and the Pigeons' is many things: a stylistic tour de force, an irreverent homage to Jacques Tati–style pantomime and a reminder that the French are capable of humour every bit as twisted as the darkest 'It's Always Sunny in Philadelphia' sketch. A starving policeman dresses up as a pigeon in order to trick an old lady into feeding him. Predictably, things go wrong and very, very weird. What's so great about it?In this bonkers 22-minute debut, French filmmaker Sylvain Chomet laid out all the tropes that recur in his feature films, from the Oscar-nominated 'The Triplets of Belleville' to the recent live-action experiment 'Attila Marcel'. The French animator's caricatured aesthetic is present and correct, as are his surreal wit and curious obsession with fat people. As in all of Chomet's works, the story doesn't quite hold up, but for a film that packs in more ideas than a brainstorming session with Thomas Edison, that hardly matters.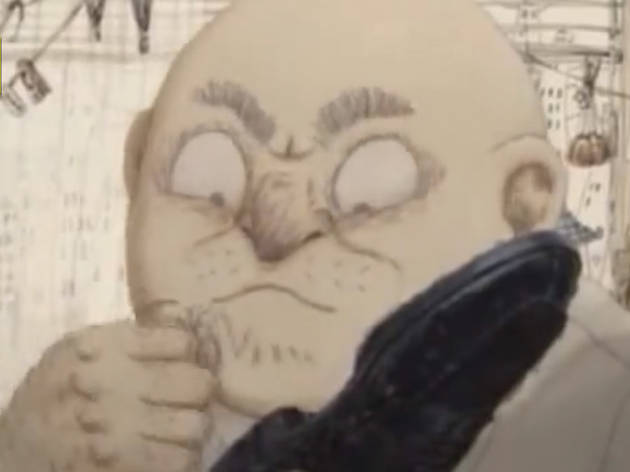 9/10
'Mt. Head' (Koji Yamamura, 2002) What is it?'Mt. Head' adapts a traditional Japanese rakugo (stand-up comedy) routine into a quirky satire of contemporary Japan's obsession with waste and recycling: An old miser eats a cherry stone, then finds that it's sprouted a small shrub atop his head. Things get a whole lot weirder from there. What's so great about it?Anyone who takes 'anime' to mean robots and schoolgirls will be startled by the films of Koji Yamamura. Avoiding the flat look of most Japanese animation in favor of a style at once rougher and more delicate, his shorts hark back to visual sensibilities that predate modern manga culture. 'Mt. Head' is a perfect marriage of tradition and idiosyncracy: The rakugo voiceover frames a narrative that hops between Japanese cultural tropes – the cherry blossom party, the national flag – with jaunty irreverence.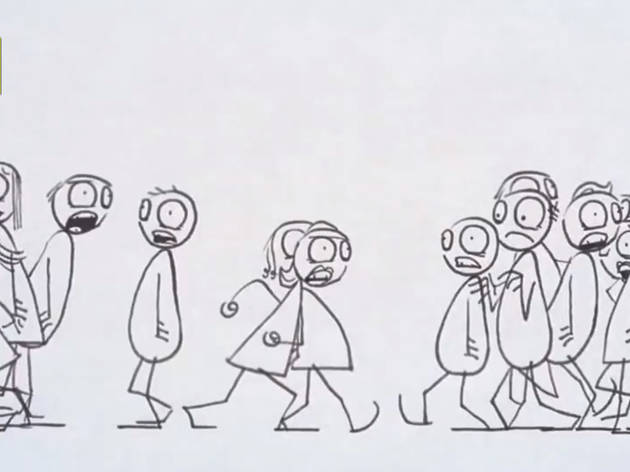 10/10
'The Meaning of Life' (Don Hertzfeldt, 2005) What is it?As its title suggest, this is DIY writer, director, animator and genius Don Hertzfeldt's attempt to get to the bottom of exactly what is going on in our universe, in roughly 12 minutes. His conclusions may be comically obscure – life, death, decay, gossip, aliens, genetics, madness and the vastness of creation all feature – but it's hard to escape the feeling that Hertzfeldt knows something we don't. What's so great about it?It proves that, in animation, literally anything is possible: Aside from a handful of voices (and a triumphal classical soundtrack), 'The Meaning of Life' was entirely created by one man without the use of a computer. And yet this is a film that spans space and time, digs deep into the nature of existence, and comes up with both terrifying truths and almost indescribable beauty. On the release of his first feature film, 'It's Such a Beautiful Day', one critic compared Hertzfeldt to Terrence Malick and Stanley Kubrick, references that are completely earned.
The 30 best animated short films ever made
It's not all about Disney or Studio Ghibli. Or length. Some of the most inventive animation can be found in short films

For many, animation is a world of cute animals, sarcastic ogres, CGI heroes and exotic Japanese creatures – a world governed by a handful of big studios and the occasional European auteur who's made it big. But to hardcore animation fans, this is only part of the story.

The time and cost involved in producing an entire feature film means that many of the world's most respected, talented and imaginative animators simply never have the chance to do so, so it's in the world of the short film that they must grow their reputation and develop their art. The result is that some of the most funny, entertaining, technically groundbreaking animated movies are never seen by the wider public – until now. Here's our selection of the 30 best animated short films ever made.

Discover more from the world of animation...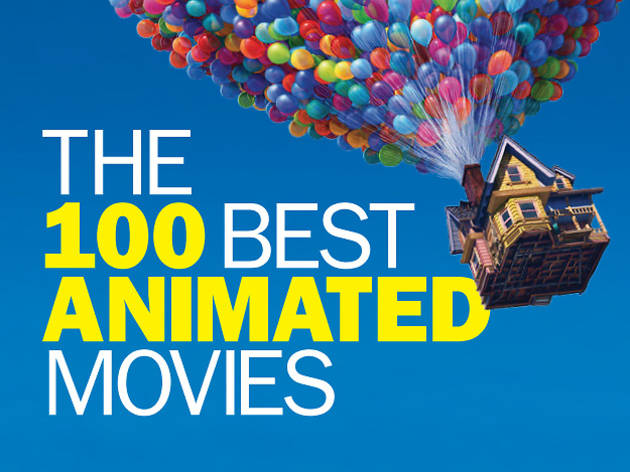 We've polled over 100 experts in the field of animation – from directors like 'Fantastic Mr Fox's Wes Anderson, 'Ice Age' and 'Rio's Carlos Saldanha, and 'Wallace & Gromit's Nick Park, to critics and hardcore fans alike – to come up with the 100 best animated movies ever made.
See the 100 best animated movies
Support Time Out
We see you're using an ad-blocker. Ad revenue is Time Out's main source of income. The content you're reading is made by independent, expert local journalists.
Support Time Out directly today and help us champion the people and places which make the city tick. Cheers!
Donate now