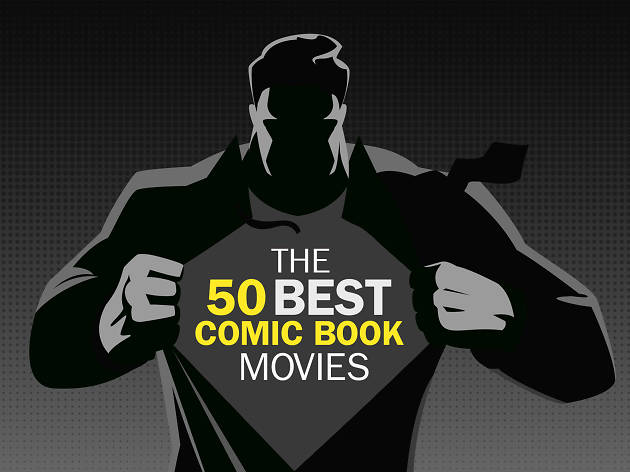 The 50 best comic book movies
Join director Edgar Wright and Time Out's film team as we count down the 50 best comic book movies, from superhero blockbusters to inventive indies
Comic-book movies are a big business. As with horror and sci-fi, genre films have taken a step out of the dark (or the page, in this case) to become true cultural phenomenons. They're now a multi-billion dollar industry that dominates any year's film release schedule, with the trailers, cast announcements and costume changes becoming events in themselves.
Now, what with the genre-expanding to include everything from brooding anti-heroes or spandex-clad defenders of justice, tales of action, adventure, murder, mayhem and, er, record-collecting, we've knuckled down and picked the 50 best comic-book flicks ever made.
Recommended: London and UK cinema listings, film reviews and exclusive interviews.
The 50 best comic book movies: 50–41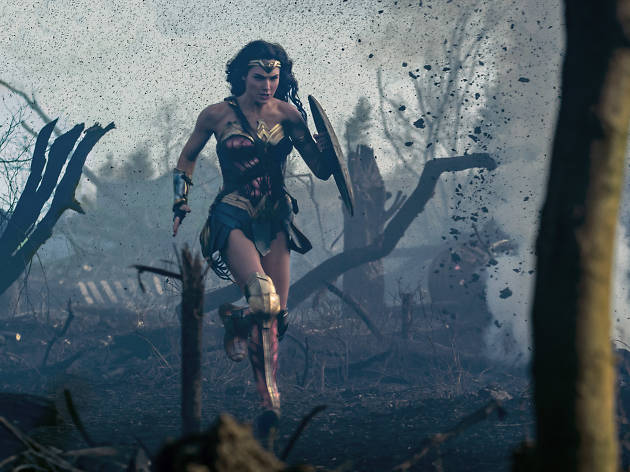 Director: Patty Jenkins
Cast: Gal Gadot, Chris Pine, Robin Wright
'Wonder Woman' is the perfect example of 'wait and you shall receive'. After languishing in development bins for nearly two decades, it wasn't until Gal Gadot's scene-stealing part in Zack Snyder's critically mauled 'Batman v Superman: Dawn of Justice' that things began to click. The addition of director Patty Jenkins, most famous for directing serial-killer drama 'Monster', was the catalyst for success. The film's period setting and origin story helped it stand apart, as did its injection of lightness into the DC Extended Universe, which previously had a penchant for all things grim. Sure, the pacing sometimes misses the mark, but this is a true girl-powered comic book romp. AK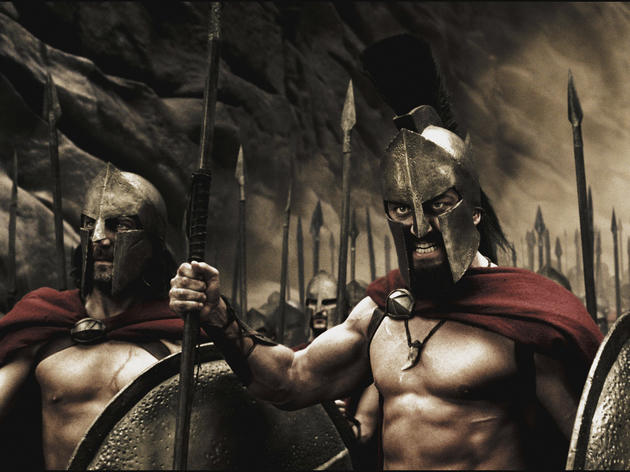 Director: Zack Snyder

Cast: Gerard Butler, Lena Headey

In 480BC, around 300 Spartans (plus countless doomed slaves, but let's not quibble) really did hold off the entire Persian army – so adapting the incident into an action movie should've been a doddle. Sadly, barely a performance in '300' isn't hamstrung by a one-note declamatory style or can overcome the limitations of a script that struggles to develop the source material. Amid the almost constant clash and thunder of battle/weather/man-hugging those faults are barely apparent, but in the film's few quiet moments, actors, writers and director are left awkwardly exposed. PF

Buy, rent or watch '300'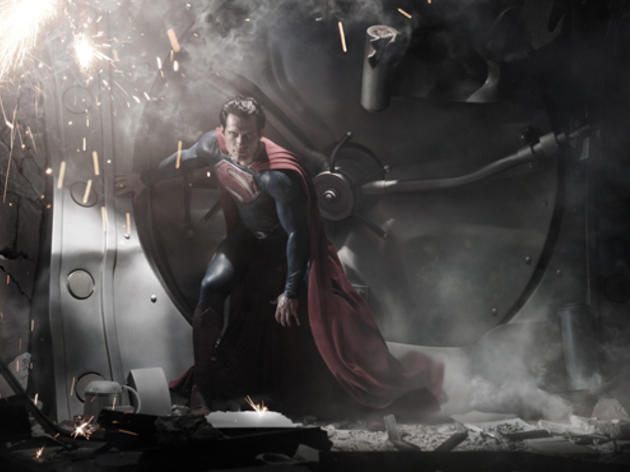 Director: Zack Snyder
Cast: Henry Cavil, Amy Adams
Taking the familiar 'Superman' origin story and adding ALL THE SPECIAL EFFECTS, Zack Snyder creates an eye-scorching, deeply silly but (unlike its rotten sequel) rarely dull superhero blowout. The Krypton sequences are so shiny they're almost impossible to watch, and if anyone can explain what's going on at the end we'll give them a medal. But in between there's fun to be had, particularly from the performances: Kevin Costner adds gravitas, Henry Cavill adds a dry wit and Michael Shannon seems to be having the time of his life as General 'kneel before' Zod. TH
Director: Artemio Marquez
Cast: Dolphy, Boy Alano
Okay, so we're slightly pushing the definition of a 'comic-book movie' with this one, but any excuse to wax lyrical about Dolphy, the Filipino actor, king of comedy and all-round laugh-a-minute legend. (Just look at his IMDB page.) Here, the star of 'Adolphong Hitler' and 'Markova: Comfort Gay' plays both James Bond and Batman, who team up to defeat an evil crime syndicate. Cue much punching, kicking, driving, shooting, pratfalling, cackling, capturing, escaping, leaping, throttling, ducking, headbutting, more punching, girls in bikinis and general chicanery. TH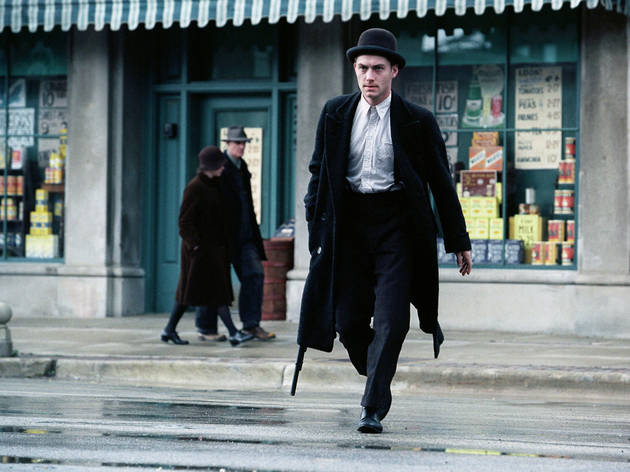 Director: Sam Mendes
Cast: Tom Hanks, Jude Law, Paul Newman
Oscar-winning luvvie theatre director goes graphic novel? Nicest Man In Hollywood Tom Hanks as an implacable hitman? Jude Law miscast again? It might not have worked on paper, but the classiest of all comic-book adaptations just about pulled it off on the silver screen. Wonderful photography, a richly detailed Depression-era setting, a sterling cast and a mean streak a mile wide meant that the hardbitten vision of the original was in no way softened for the mainstream. ALD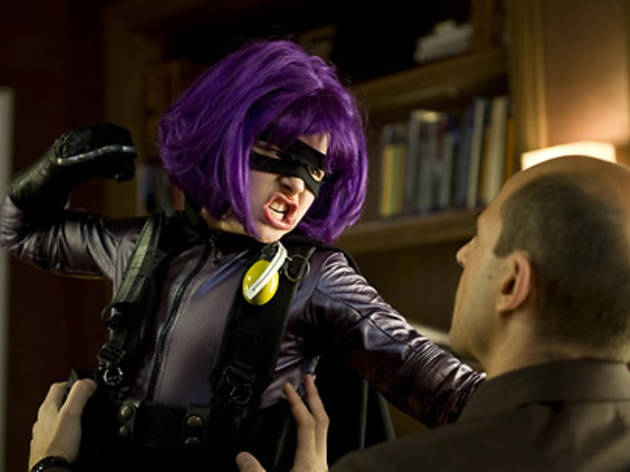 Director: Matthew Vaughn
Cast: Aaron Johnson, Chloe Grace Moretz, Nicolas Cage
Comic-movie fans love to feel a bit naughty – just witness the monumental success of the 'daring', 'adult' (read: sweary and blood-spattered) 'Deadpool'. It all started with 'Kick-Ass', British director Matthew Vaughn's knowing, foul-mouthed subversion of the genre in which Aaron Taylor-Johnson plays the hapless teenager who decides to transform himself into a superhero. Nicolas Cage wins MVP as the loveable Big Daddy, and the film could use a lot more of his winning, off-beam charm to counteract the air of bratty cynicism. TH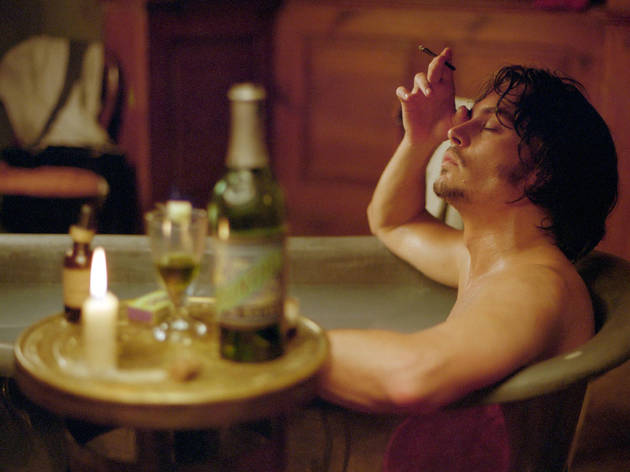 Directors: Albert and Allen Hughes
Cast: Johnny Depp, Heather Graham
The real Inspector Frederick Abberline, head of the Jack the Ripper investigation, was a faintly dull old duffer who retired to the seaside. 'From Hell' author Alan Moore's Inspector Abberline was a middle-aged, rather puritanical flatfoot. The Hughes brothers' Abbeline is Johnny Depp crunked up on absinthe and opium, subject to hideous visions, troubled by the death of his wife and heading for an early grave – and all the better for it. Despite a contrived feel to the 'happy' ending, fans of Moore should feel well served by the overall miasma of grotty hopelessness that gives 'From Hell' its faithful credibility. PF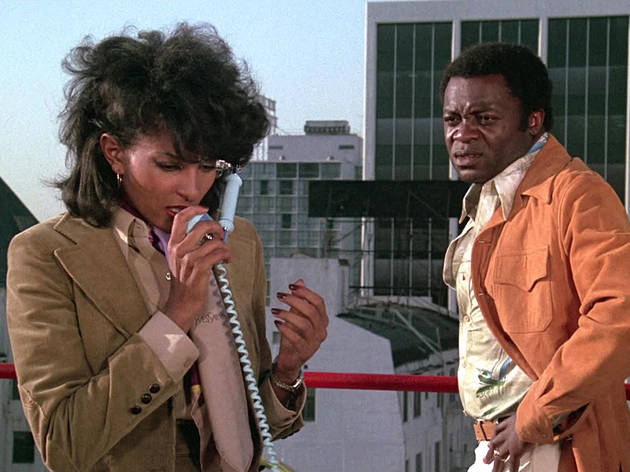 Director: Arthur Marks
Cast: Pam Grier, Carl Weathers, Eartha Kitt

Foxy fashion photographer Friday finds herself in the frame after witnessing an assassination attempt in a decent Blaxploitation also-ran starring Pam Grier. Based on the syndicated comic strip – the first with an African-American female lead – it's a heady mix of catwalk, political comment and balls-out action. But the knockout cast (which also includes Eartha Kitt and Scatman Crothers) do have their work cut out overcoming the minor-league stunts and unconvincing hepcat dialogue. ALD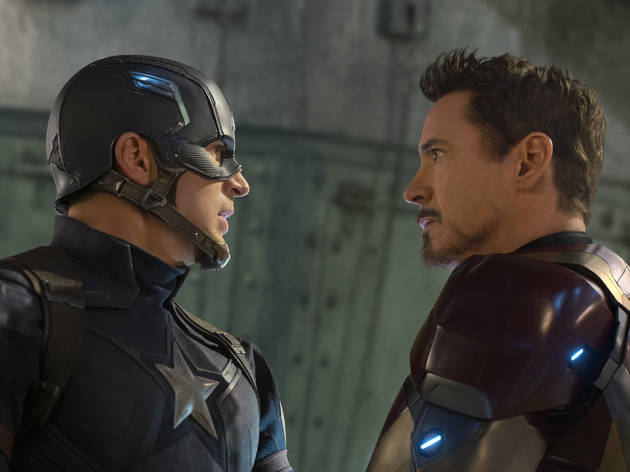 Director: Joe and Anthony Russo
Cast: Chris Evans, Robert Downey Jr., Scarlett Johansson
An 'Avengers' movie in all but name, 'Civil War' threads together disparate storylines, introduces new characters (hello Spidey and Black Panther!) and sows the seeds for future discord. In itself, all of that represents an epic feat of story-wrangling, even before you throw in a tonne of globe-spanning set-pieces and an airport-runway showdown so complex it practically needs its own traffic controller. The Russo brothers establish themselves as the MCU's go-to siblings – sorry Scarlet Witch and Quicksilver – by taking what should by rights be a wildly overstuffed cast of characters and shaping a coherent, smart and limber story chock-full of big themes. All that, and Tony Stark and Spider-Man became everyone's new favourite double act, too. PDS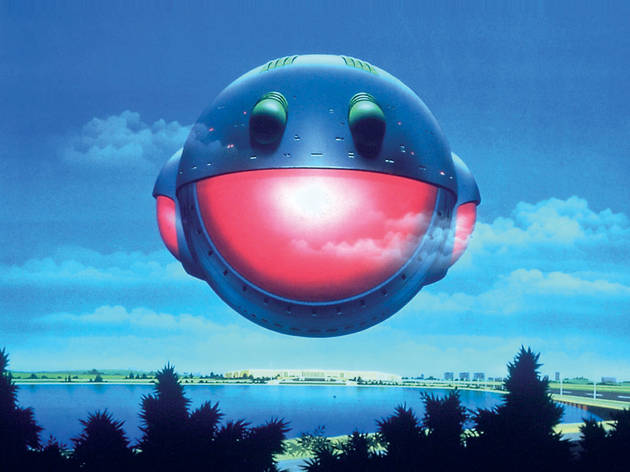 Directors: Gerald Potterton, Jimmy T Murakami et al
Ah, fantasy art. Women in bulging metal bras riding dragons into battle. Dudes in leather kecks waving their broadswords at a startled populace. Golden orbs, rearing unicorns and tentacled demons from a dimension beyond imagination (unless you're super, super high). The pinnacle of this benighted artform has to be 'Heavy Metal', the Canadian-made cartoon adaptation of long-running French comic 'Metal Hurlant', which thrilled teenage boys worldwide by bringing brutal violence and extreme sauciness to the animated movie. TH
The 50 best comic book movies: 40–31
The 50 best comic book movies: 30–21
The 50 best comic book movies: 20–11
The 50 best comic book movies: top ten
Support Time Out
We see you're using an ad-blocker. Ad revenue is Time Out's main source of income. The content you're reading is made by independent, expert local journalists.
Support Time Out directly today and help us champion the people and places which make the city tick. Cheers!
Donate now