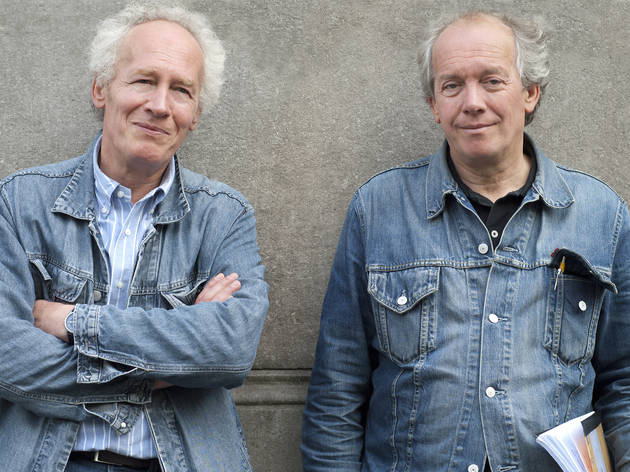 The Dardenne brothers interview: 'The body is very important'
Jean-Pierre and Luc Dardenne talk being good bosses and working with Marion Cotillard on 'Two Days, One Night'
For serious film lovers, Belgium's finest export isn't Tintin or waffles, it's the Dardenne brothers. Jean-Pierre, 63, and Luc, 60, have twice won the Palme d'Or at the Cannes Film Festival, first for '
Rosetta
' in 1999 and then for '
The Child
' in 2005. With a compassionate documentary style all of their own, they make tales of working-class life around their Belgian hometown of Liège. Their latest film, '
Two Days, One Night
', is their first to star an Oscar-winner: Marion Cotillard ('
La Vie en Rose
'). She plays Sandra, who has one weekend to persuade her 16 colleagues at a small factory to vote for her to keep her job, at the cost of their annual bonus of 1,000 euros.
What excited you about this story of a woman on the verge of redundancy who has to persuade her colleagues she should keep her job?Jean-Pierre Dardenne:
'We wanted to show how this woman, without realising it, over one weekend, manages to inspire a solidarity that was totally lost in the workplace. In the attempt to save herself, she manages to recreate this important element: solidarity. This is what interested us. Not pointing the finger at who is to blame, whether it's the company, our society or the harsh competitiveness of the working environment.'
Marion Cotillard plays Sandra as a woman almost on the verge of collapse as she fights to keep her job. How did you get such a vulnerable, physical performance from her?Jean-Pierre:
'What we normally do with actors, whether professional or not, is to work on the body, their physicality. Dialogue is very important, but the body is equally important. So when we were working with Marion and Fabrizio [Rongone, who plays Sandra's husband Manu], we started by rehearsing a scene where she collapses.'
Luc Dardenne:
'Sandra is afraid: afraid of living, existing, speaking her mind. She feels nothing. She says she's nothing. Through what happens to her, she learns to gain trust. Trust in the others, trust in her husband, trust in herself. She feels entitled to exist and express her opinions and be happy.'
Sandra has a similar conversation every time she knocks on the door of a colleague to ask for their vote. What were you looking to gain from the repetition?Jean-Pierre:
'We were creating three levels of suspense. The first is there throughout: the question, will Sandra be able to finish her mission? Every time she breaks down, will she get up again? The second level of suspense is whenever she knocks on a door, who is going to open it, if anyone? Will there be solidarity in the way they interact? The third level of suspense is what she's going to find behind the door, the lives her colleagues are living. The greatest danger in the repetition was turning it into a stylistic exercise, quite dry. But the repetition is a strength – we always had new faces and situations to discover.'
Sandra is the heart of this film. It's her story. But you show us a wide ensemble of characters – her colleagues and their homes and private lives. Was that a challenge?Jean-Pierre:
'We were guided by asking ourselves why these different characters would say yes or no to Sandra. Fourteen out of 16 said no in the initial ballot. Sandra was not there when they voted. Now they are going to face her, look her in the eyes and talk to her. Some continue to refuse to vote for her, some change their mind, and we ask ourselves why in both cases. We envisaged a range of different reasons, pros and cons, for each of them.'
As film producers are you good bosses?Luc:
'For us, it's simple. We pay nobody! It's easier, no? But seriously, without sounding narcissistic, the people who work for us enjoy it.'
'Two Days, One Night' is released at selected cinemas on Aug 22.
Watch the 'Two Days, One Night' trailer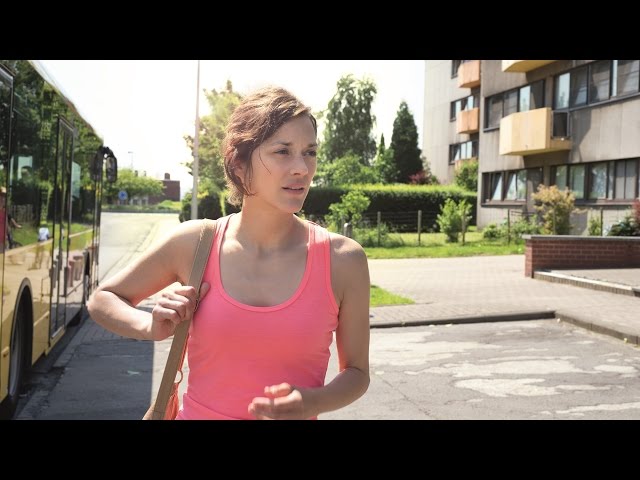 Read 'Two Days, One Night' review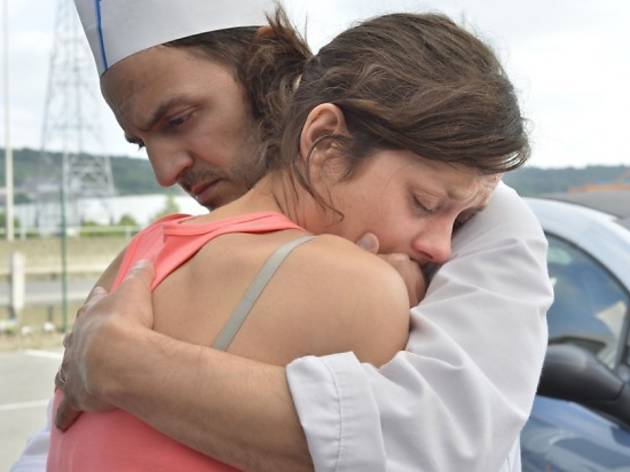 This is political drama (with the smallest of p's) at its finest and most humane: heady, engaging, gently ingraining ideas about empowerment, taking a stand and how we organise our societies into the fabric of the film. Each one of Sandra's encounters is a surprise and adds shade or a new perspective to what we think the film has to tell us about human nature and how we live our lives.
See the full 'Two Days, One Night' review
Support Time Out
We see you're using an ad-blocker. Ad revenue is Time Out's main source of income. The content you're reading is made by independent, expert local journalists.
Support Time Out directly today and help us champion the people and places which make the city tick. Cheers!
Donate now