The Last Exorcism: Part II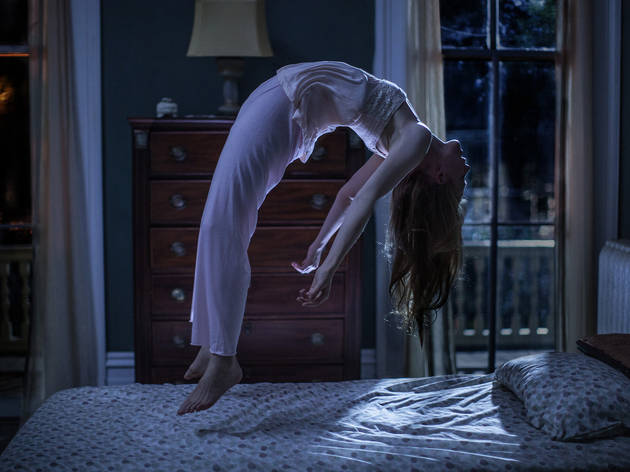 Abandoning the faux-documentary style of the frightening but frustrating original, Ed Gass-Donnelly's low-key sequel picks up the supernatural story where it left off. His naturalistic approach, showing everything from the psychically distorted point of view of Nell (Ashley Bell), somehow sucks the life out of the still promising material. Pallid Bell exudes fragility and vulnerability as Nell, who is the sole survivor of the first film. She now lives in a New Orleans halfway house for troubled teenage girls, blissfully unaware that the video recording of her earlier ordeal has gone viral on YouTube. Yet even as innocent Nell edges towards sanity – kissing a boy, listening to 'the Devil's music' and wearing lipstick for the first time – she is still assailed by nightmares, hallucinations and demonic voices.
The Southern Gothic atmosphere of backwoods Louisiana has been replaced by lazy tourist shots of New Orleans, while the disturbing hints of rural incest have given way to a drippy teen romance and ghostly appearances by Nell's dead father – warning that all will be lost if the demon Abalam succeeds in seducing her. Apart from some glancing hints of the symbiotic relationship between the smitten demon and the not-so-naïve Nell, 'Part II' wholly lacks the original's provocative sexual and religious ambiguities. By the time the kamikaze crows start dive-bombing the church windows, and the shape-shifting demon appears in a hoody and a Venetian carnival mask, the whole thing has degenerated into a mumbo jumbo gumbo.
Release details
| | |
| --- | --- |
| Rated: | 15 |
| Release date: | Friday June 7 2013 |
| Duration: | 89 mins |
Cast and crew
Director:
Ed Gass-Donnelly
Cast:
Ashley Bell
Spencer Treat Clark
Andrew Sensenig