The nine movie roles David Beckham was born to play
David Beckham has expressed his interest in a glittering Hollywood career. But just what roles would we like to see old Golden Balls play in the movies?
As a footballer, he's wrapped his marvellously manicured mitts around more silverware than a 90-year-old butler. But could David Beckham soon add a little golden man to his trophy room? No. Don't be ridiculous. This is David Beckham – the man couldn't even pull off a convincing penalty appeal. Still, like it or not, you may be about to see more of him on the big screen – after a fleeting appearance in 'The Man From U.N.C.L.E.', old Goldenbollocks has said he's keen to do more movie work. But what exactly is the perfect vehicle for an air-headed ex-footballer with a tatt-covered torso and a cheeky little grin that just won't quit? Here's what Becks' agent ought to be eyeing up.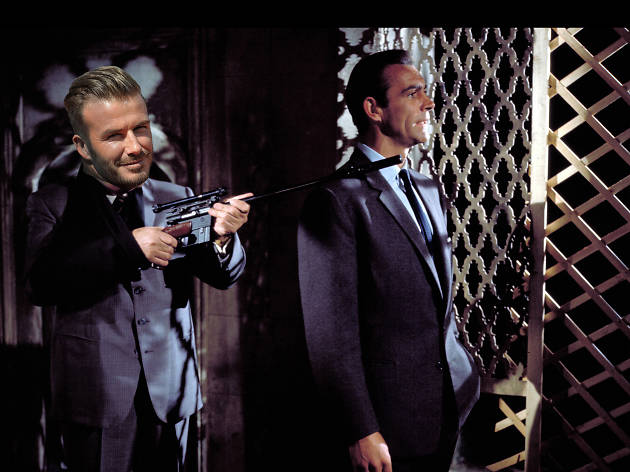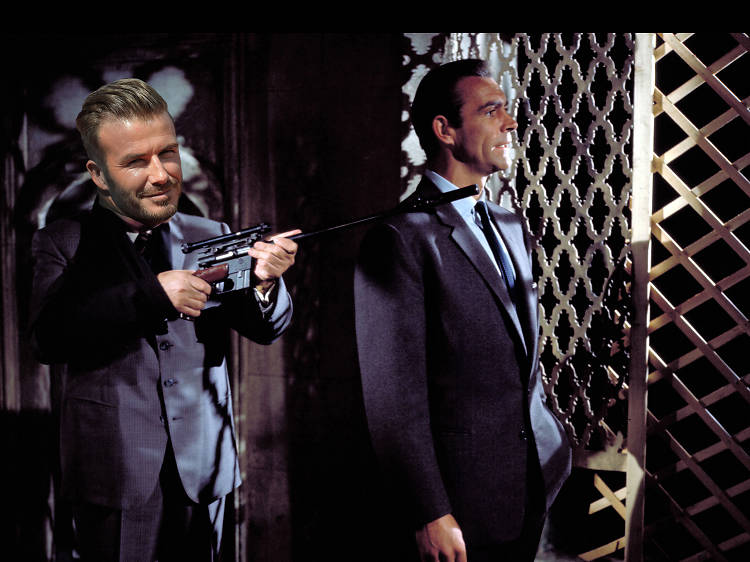 © Ben Rowe
1. The baddie in 'James Bond: Goldenballs'
Could Becks play Bond? We're not convinced he could pull off the one-liners. But we can totally imagine him perched behind some kind of ominous black-steel desk (perhaps overlooking Wembley Stadium), stroking a small furry animal and telling 007 that he expects him to die. Beware the soft touch of… Goldenballs.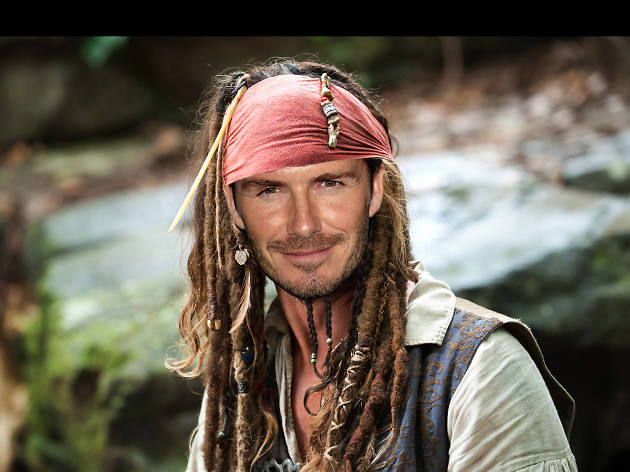 © Ben Rowe
2. Pirate in 'Pirates of the Caribbean 6'
He's got the accent, the agility and most importantly the tats: slap a spot of guyliner on him and Becks would make a fine addition to Captain Jack Sparrow's crew of metrosexual vagabonds. He'd look a sight shinning up the rigging, and his ball-bending skills would come in handy in a seagoing cannon battle.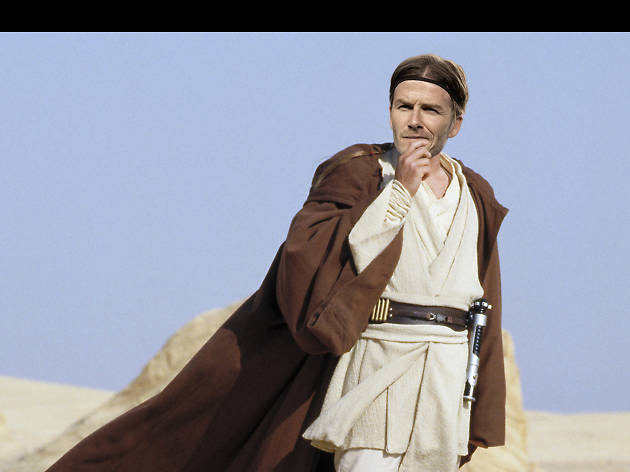 © Ben Rowe
3. Jedi in 'Star Wars: Episode VIII'
There are three things a Jedi must have: immaculate focus, a neatly trimmed beard and a lightsaber. With Becks, two out of three ain't bad. Our only problem would be listening to him reeling off the Jedi's traditional mystic spiel – 'do, or like, don't, but don't try, right?' Maybe the producers could pull a Darth Vader and have his voice dubbed in.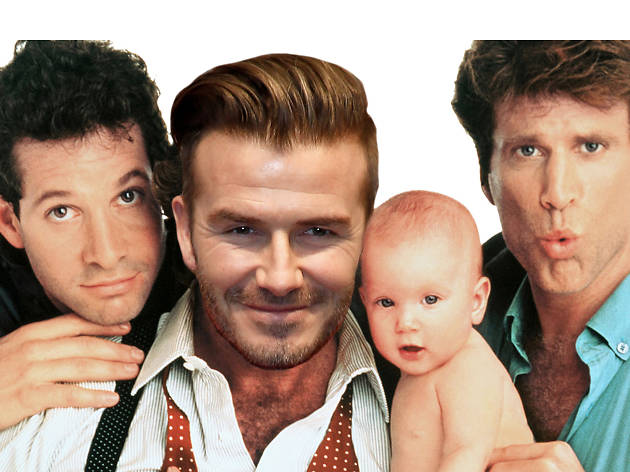 © Ben Rowe
4. Dad in 'Three Men and a Baby – the reboot!'
Becks plays on his paternal image as one of three hapless men-about-town (we're also seeing Jonah Hill and Chris Tucker) who get into all kinds of wacky scrapes when called upon to raise a small child. The hilarity hits a peak when Becks inadvertently snogs cameo-ing grandpa Tom Selleck, and they wind up Velcro-locked at the lip.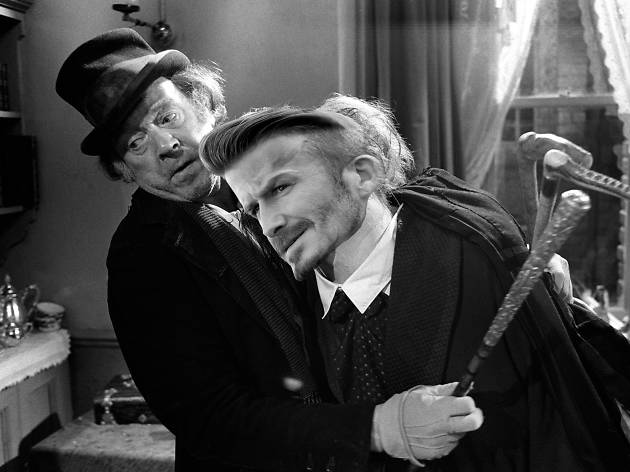 © Ben Rowe
In Hollywood, you're not a real actor until you've 'uglied up' on screen. The problem with this modern-day reworking of the classic, heartbreaking story of exploitation and despair is that, even buried under three feet of grotesque latex, Becks still manages to still be the best-looking guy in the film.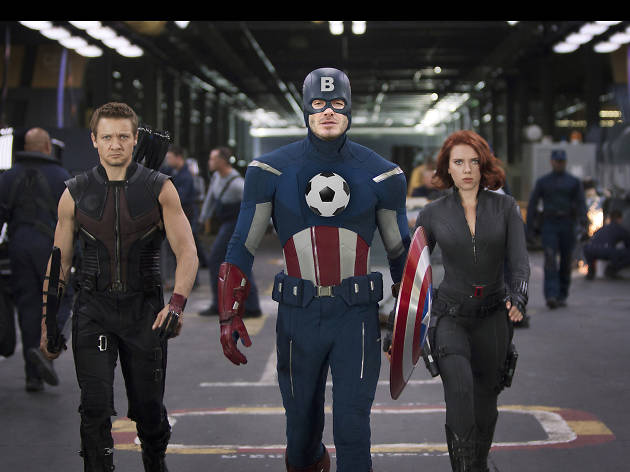 6. The Striker in 'The Avengers'
There's never been a footballing superhero. Okay, there's a reason for that – it'd be completely stupid. But is it any sillier than a dude who can shrink to the size of an ant, or a Norse God who saves the world in a pointy helmet? If anyone can make new comic-book legend The Striker work – and that's copyrighted by the way, so back off – it'd be Marvel Studios. He even has a cool kiss-off catchphrase: 'Get bent!'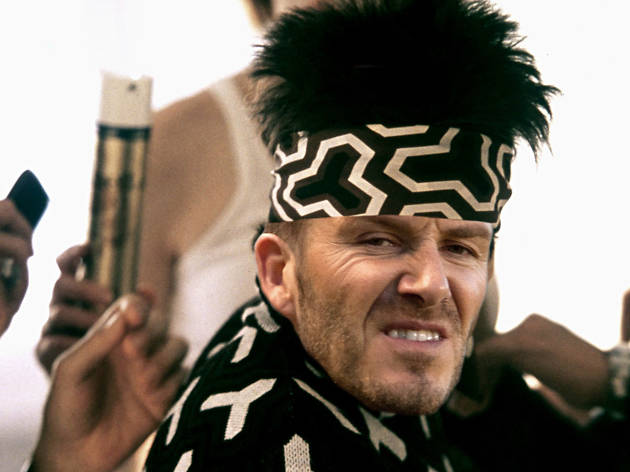 © Ben Rowe
7. Male model in 'Zoolander 3'
This one's back-of-the-net: his wife's a fashion legend, he's an ace face, Becks will slot right into Derek Zoolander's world of self-absorption and physical beauty. But to avoid typecasting, he'll play a preening male model who is also – twist! – an astrophysicist with Hawking-level smarts.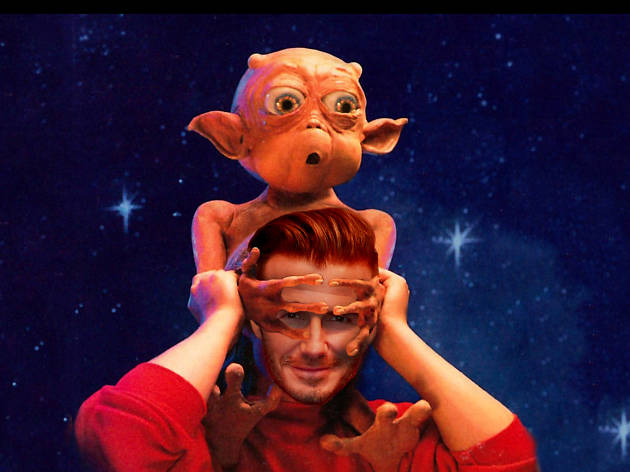 © Ben Rowe
8. The little kid all grown-up in 'Mac and Me 2'
Becks continues his heartfelt commitment to advertising anything and everything by starring in this long-awaited sequel to the infamous McDonald's-funded ET clone about a cute alien who lives on tasty burgers. In a performance of Eddie Redmayne-like commitment, Becks will play the wheelchair-bound kid from the original movie, all growed up but still not great at going downhill.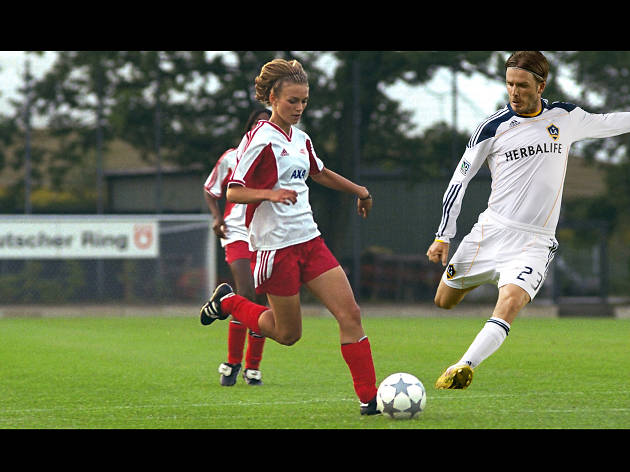 © Ben Rowe
9. David Beckham in 'Bend it Like Me'
Is it a sequel to the beloved British indie? A gritty reality doc? Or a two-hour commercial for Brand Beckham? This Malkovich-esque post-modern epic unites the original stars of 'Bend it Like Beckham', Keira Knightley and Parminder Nagra, with their real-life hero for a head-spinning, ball-swerving meta-drama. The climactic penalty shootout on a nightmarish, Escher-like infinite football pitch will make your eyes pop.
More likely James Bond candidates?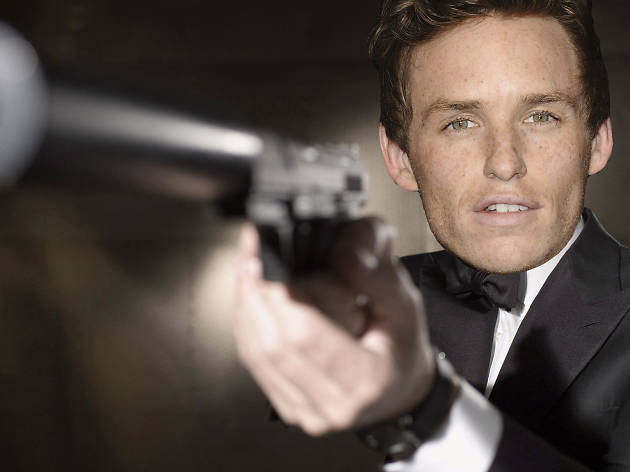 The race to be the next James Bond is hotting up. Daniel Craig may have signed up for one more movie following this year's 'Spectre', but the assumption is that the film after that – Bond 25 – will be his last. But who's got the size 12 clodhoppers to fill his mighty Italian leather boots?
Support Time Out
We see you're using an ad-blocker. Ad revenue is Time Out's main source of income. The content you're reading is made by independent, expert local journalists.
Support Time Out directly today and help us champion the people and places which make the city tick. Cheers!
Donate now