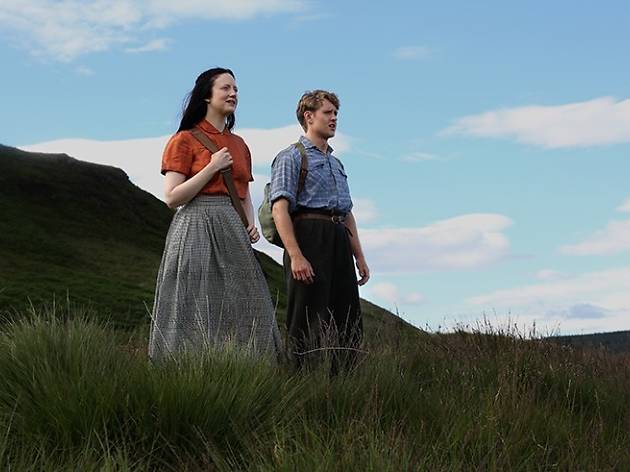 Two fine actors, Damian Lewis and Andrea Riseborough, can't rescue this unsubtle drama about a cruel priest
Damian Lewis might decide to let this iffy British drama slip off his CV. He's a brilliant actor, but all the fierceness and intensity he brought to Sergeant Brody in 'Homeland' is wasted here. Lewis plays a fire-and-brimstone church minister on a remote Scottish island sometime in the past (the era isn't clear, but there are a lot of shapeless grey sack dresses). He keeps his tiny flock God-fearing with sermons threatening a fiery afterlife rotting in the belly of the devil, while at home he bullies his lonely wife Aislin (Andrea Riseborough) so cruelly and righteously that he deserves his own special corner of hell.

The couple's joyless life is disrupted when young thief Fionn (Ross Anderson) comes to stay as part of a rehabilitation programme. Nothing about the script feels true, and there are a couple of embarrassing scenes that had me digging my nails into the armrests – most excruciatingly as Aislin and Fionn chomp psychedelic mushrooms and dance around the woods wearing crowns of wild flowers. Not one for Lewis's 007 job-application form.
Release details
| | |
| --- | --- |
| Release date: | Friday May 20 2016 |
| Duration: | 98 mins |
Cast and crew
Director:
Corinna McFarlane
Screenwriter:
Corinna McFarlane
Cast:
Damian Lewis
Andrea Riseborough