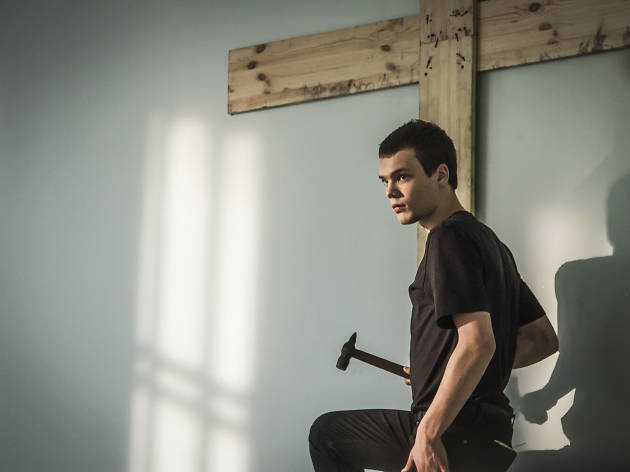 A sly, witty satire about a young man who becomes a hardcore Christian
'I wish he jerked off like normal boys his age.' That's a mum talking in this meaty Russian arthouse drama with a satirical streak. Her brooding and disillusioned teenage son Veniamin (Pyotr Skvortsov) has discovered the Bible and reinvented himself as a Christian fanatic. At school, he goes to war with an atheist biology teacher (Viktoriya Isakova), dressing up as a gorilla during her class on evolution. The conservative headmistress refuses to punish his outbursts – which include a protest against girls wearing revealing bikinis during swimming lessons.
There is surely a sly attack here on the Kremlin and Vladimir Putin's suppression of liberal values and demonisation of the LGBT community. As the tension escalates, there are some poking between the ribs questions too about free speech and facts in the post-truth era.
Release details
Rated:
15
Release date:
Friday March 3 2017
Duration:
118 mins
Cast and crew
Director:
Kirill Serebrennikov
Screenwriter:
Kirill Serebrennikov
Cast:
Viktoriya Isakova
Pyotr Skvortsov