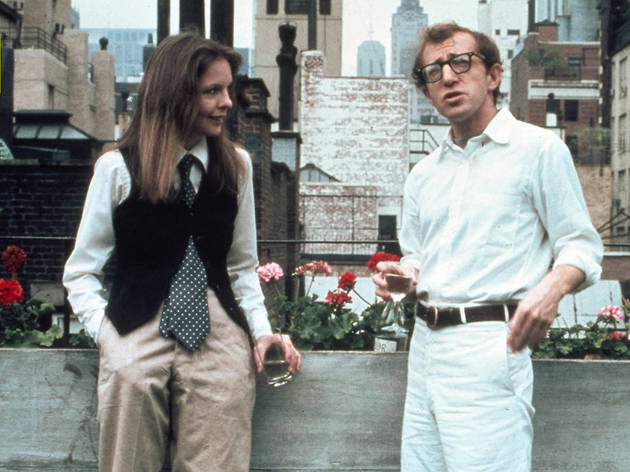 1/10
Where did it all go wrong?Well that, in a nutshell, is the point of Woody Allen's Oscar-winning film and biggest box-office success to date. It's what Alvy Singer (Allen) asks himself after splitting up with Annie Hall (Diane Keaton). They should be a perfect match – a kookily blissful bubble of shared neuroses. But something isn't right. He won't go and see a film if he's missed the opening credits (even if it's a Swedish movie). She wants to try cocaine. He just sneezes all over it. The reality that bites here is that finding your soulmate doesn't always guarantee a happy ending. Weapon of choiceA record producer played by Paul Simon – whose chilled-out vibes lure Annie to California. Nastiest line'You're so egocentric that if I miss my therapy you can only think of it in terms of how it affects you!' Read the Time Out review of 'Annie Hall' (1977)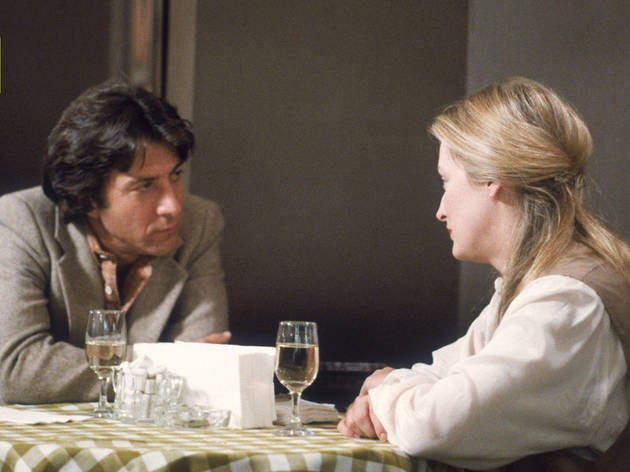 2/10
Where did it all go wrong?The template for all fight-over-the-kids movies. Joanna (Meryl Streep) walks out on her workaholic ad-exec husband (Dustin Hoffman) to 'find herself' – leaving him in charge of their six-year-old son. Eighteen months of therapy and meditation later and she's back, demanding custody. It's now that the pair hire ruthless lawyers to do their dirty work. Weapon of choiceThe kid, obviously. Nastiest line'Your honour, I'd like to ask what this model of stability and respectability has ever succeeded at?' Read the Time Out review of 'Kramer vs. Kramer' (1979)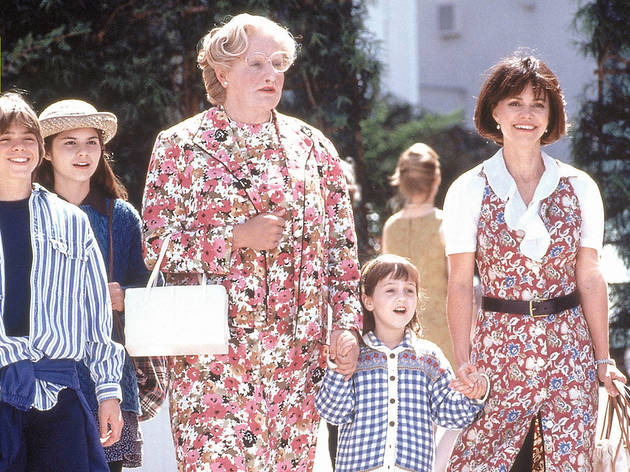 3/10
Where did it all go wrong?Being married to Robin Williams was never going to be easy. Is that the adoring smile of a fun-loving husband beaming at you over breakfast, or the maniacal leer of a soon-to-erupt psychopath? When Sally Field gives old hairy back the heave-ho in 'Mrs Doubtfire', he takes cross-dressing to a whole new level – fooling even the kids into believing that he's an elderly Scotswoman. Now that's creepy, even by his standards. Weapon of choiceThe pair of make-up artists who transform a suburban husband into 'Mrs Doubtfire'. Nastiest line'I hope you bring cocktail sauce; she's got the crabs, dear.' Read the Time Out review of 'Mrs Doubtfire' (1993)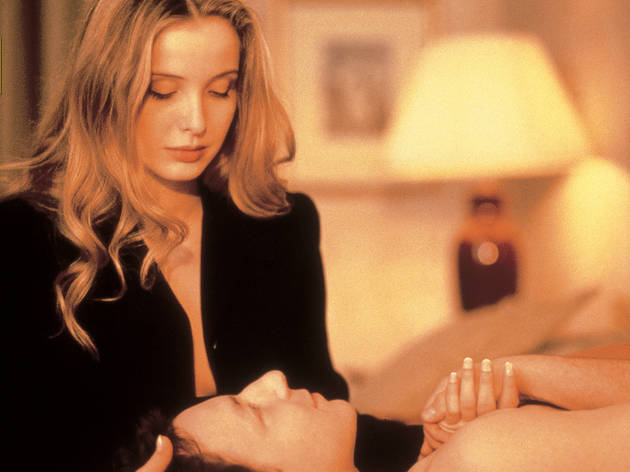 4/10
Where did it all go wrong?Our hapless hero, Karol (Zbigniew Zamachowski), has been humiliatingly divorced by his wife, Dominique (Julie Delpy), on the grounds of non-consummation. With just two francs in his pocket, he squeezes himself into a suitcase and is shipped home to Poland where he makes a fortune. Does that make him happy? Does it heck. He's still lovesick and devises a ruthless plot to get his own back on Dominique. Weapon of choiceA deliciously sadistic revenge that she doesn't see coming. Nastiest line'Soon every cop in Paris will be after you.' Read the Time Out review of 'Three Colours: White' (1994)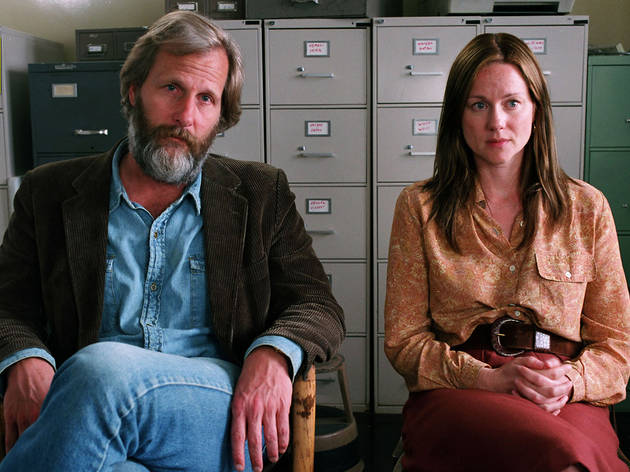 5/10
Where did it all go wrong?It probably began with husband Bernard (Jeff Daniels) and his bitter jealousy of the literary success of his wife Joan (Laura Linney). Her affair with the tennis coach lit the fuse. Bernard reacts to the split like any self-respecting New Yorker and gets off with a much younger student. Their eldest son (Jesse Eisenberg) has a crush on the new squeeze, while their youngest is so disturbed he's getting up to no good with school library books. 'Well, I suppose it's possible other kids are masturbating and spreading their semen around the school as well.' Weapon of choiceTheft: she nicks his Thomas Hardy novels. Nastiest line'Fuck joint custody.' Read the Time Out review of 'The Squid and the Whale' (2005)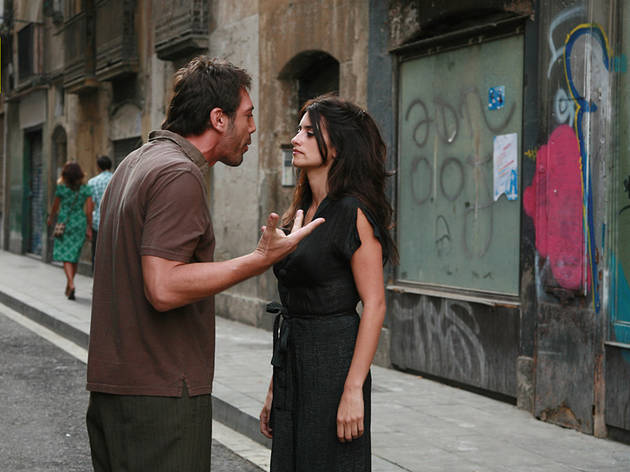 6/10
Where did it all go wrong?They're Spanish. He's an artist. This is a Woody Allen film. So yes, we're talking infidelity and stormy behaviour. María Elena (Penélope Cruz) has already stabbed Juan Antonio (Javier Bardem) and they've both called it quits by the time he propositions students Vicky (Rebecca Hall) and Cristina (Scarlett Johansson) in a bar. Many complications, a ménage à trois and mucho flamenco follow, culminating in a big laugh and a bullet wound. Weapon of choiceA knife or a gun – depending on María's mood. Nastiest line'I beg you, please get out of my life. You're too damaged.' Read the Time Out review of 'Vicky Cristina Barcelona' (2008)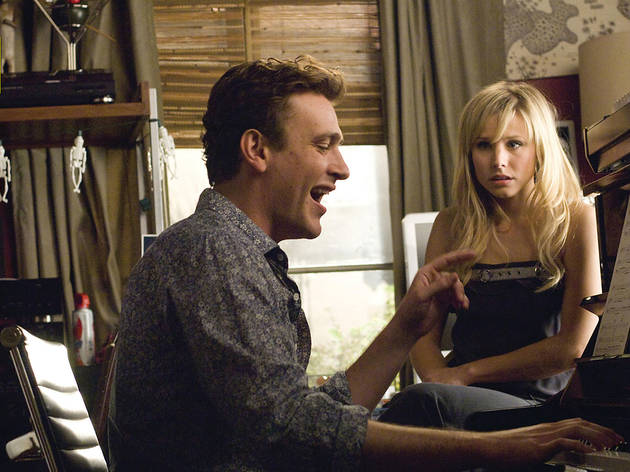 7/10
Where did it all go wrong?He's lazy and lacks drive. She's sick of his serial cereal-eating. Oh, and she's sleeping with a Britpop star played by Russell Brand. The end of the five-year relationship between Sarah (Kristen Bell) and Peter (Jason Segal) throws up one of the most revealing break-up scenes in cinema as Peter, unashamedly starkers, refuses to cover up: 'If I put clothes on, that means it's over!' Weapon of choicePeter's recovery-revenge, rising above it all to make a kick-ass Dracula puppet-comedy-rock-opera. Nastiest line'Maybe the problem is that you broke my heart into a million pieces and so my cock doesn't want to be around you anymore! Okay? Ever!' Read the Time Out review of 'Forgetting Sarah Marshall' (2008)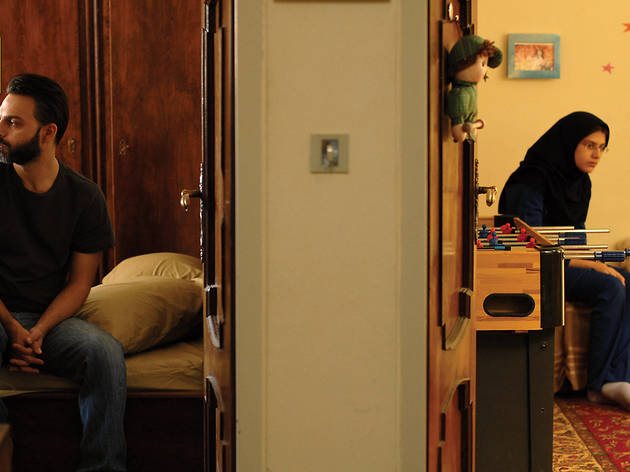 8/10
Where did it all go wrong?This is a genuine tragedy: a film about good people in a bad situation, making mistakes. Simin (Leila Hatami) and Nader (Peyman Moaadi) have been married for 14 years. She wants them to take their 11-year-old daughter out of Iran and seek opportunities abroad. He insists they can't leave his elderly dad who has Alzheimer's. They ask the court for divorce, not that either really wants it – with life-changing results. Weapon of choiceThe truth – and it doesn't half hurt. Nastiest line'It makes no difference to him whether it is you that is with him or a stranger. He doesn't even know that you are his son.' Read the Time Out review of 'A Separation' (2011)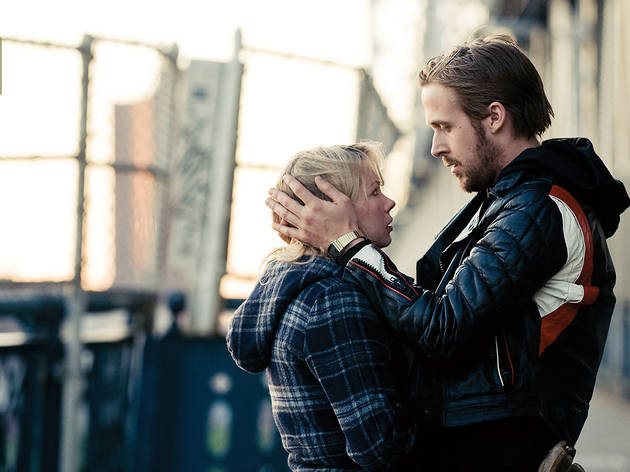 9/10
Where did it all go wrong?Was it a mismatch? Cindy (Michelle Williams) is an aspiring doctor; Dean (Ryan Gosling) is a delivery guy. Was it too much too soon? One unplanned pregnancy and seven years later, Gos has a receding hairline and drinks beer for breakfast. He wants to fix the couple's problems, but is he really the problem? All that's left is Cindy's resentment and burgeoning hatred. Warning: this film may put you off marriage for ever. Weapon of choiceThe cold, sharp truth: she doesn't love him any more. Nastiest line'I'm so out of love with you, I've got nothing, nothing, nothing. There is nothing here for you.' Read the Time Out review of 'Blue Valentine' (2010)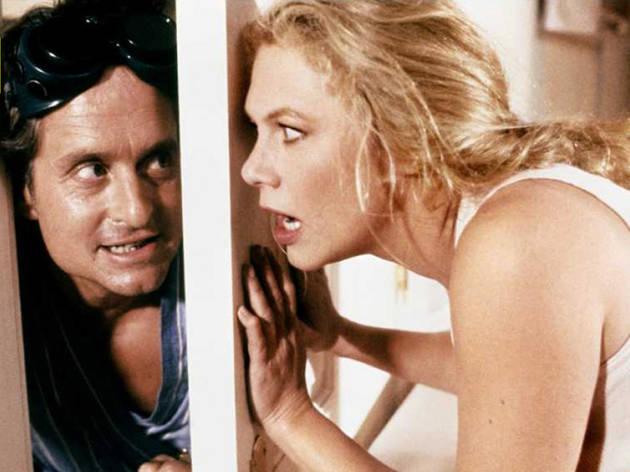 10/10
Where did it all go wrong?Big house, two kids, two cars – Barbara Rose (Kathleen Turner) and her husband, Oliver (Michael Douglas), have it all. Trouble is, when his heart attack turns out to be nothing more serious than a hernia, Barbara is gutted. She files for divorce and – as their lawyer warns – a civilised divorce is a contradiction in terms. Oliver saws off the heels of Barbara's stilettos. She holds him hostage in the sauna. He pisses in her fancy fish supper. A masterclass in malice. Weapon of choiceAnything they can get their hands on: a monster truck, antiques, crockery, the cat. Nastiest line'When I watch you eat, when I see you asleep, when I look at you lately, I just want to smash your face in.' Read the Time Out review of 'The War of the Roses' (1989)
The ten messiest movie break-ups
The most memorable examples of love turning to hate on the big screen
Julianne Moore and Steve Coogan play one of the most toxic couples you'll see on screen this year in 'What Maisie Knew'. They're not alone. The temporary insanity sparked by a relationship in crisis has inspired some seriously deranged behaviour in the movies, including attempting murder, faking your own death, peeing on your spouse's dinner and dragging up as an elderly Scottish woman. Here are ten of history's most complicated screen splits.
RECOMMENDED: The 100 best romantic movies
Support Time Out
We see you're using an ad-blocker. Ad revenue is Time Out's main source of income. The content you're reading is made by independent, expert local journalists.
Support Time Out directly today and help us champion the people and places which make the city tick. Cheers!
Donate now