The ten movies you have to watch before you pick your Halloween costume
Take your costume inspiration from the silver screen with our handy Halloween movie guide
What are you planning to dress up as this Halloween? A ghost? A pirate? A saucy nurse? How about boring us all to death while you're about it? If you're serious about this costume lark, the movies are the best place to find inspiration. Here are ten top picks to get your sartorial imagination all fired up.
RECOMMENDED: Find more spooky ideas with our guide to Halloween in London
You can play happy families for Halloween if you gather a group of goth mates. Or go solo and dress as the iconic Wednesday Addams (Christina Ricci) – just be sure not to crack a smile all night. This one couldn't be simpler, just plait that hair, starch that collar and away you go.
What you'll need: Black clothes aplenty, plus a bald buddy to play Uncle Fester.
Two great options to choose from here: for traditionalists, the skeleton suits that the Cobra Kai thugs wear when they come after poor hapless Daniel-san (Ralph Macchio) at the high school Halloween hop. Or if you're really out to make a statement, why not try the full-body shower outfit Macchio sports in a vain attempt to hide from the baddies?
What you'll need: For outfit one, a black tracksuit and some reflective tape. For outfit two, a shower curtain, a steel ring and some serious metalworking skills.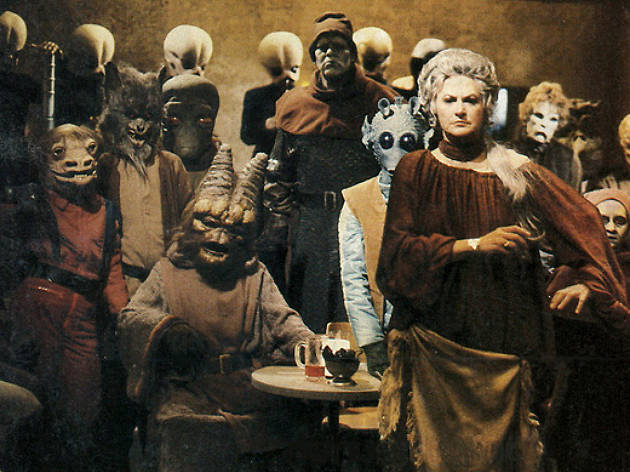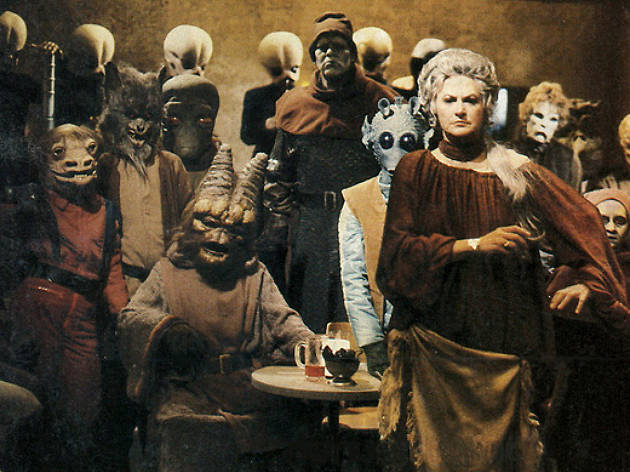 3. The Star Wars Holiday Special (1978)
That's not a horror movie, you cry! Have you tried sitting through it? Watching Carrie Fisher sing is absolutely terrifying. And the sequence featuring Bea Arthur from 'The Golden Girls' as the manager of the Mos Eisley Cantina, surrounded by dancing monsters and singing a boozy, bluesy barroom number, contains more awesome costume possibilities than 50 average creature features.
What you'll need: A whole lot of rubber and stickyback plastic for the authentic '70s vibe.
'Halloween is the one day a year when a girl can dress up like a total slut and no other girls can say anything else about it.' One of many scary life lessons learned from watching 'Mean Girls'. If you'd rather not bow down to the pressure of dressing like a sexy cat or bunny or blah, make like Cady Heron (Lindsay Lohan) and opt for a toothy, bloody zombie bride. Right on!
What you'll need: Your mum's wedding dress, a black wig, comedy teeth and a shredded veil.
This cult classic provides plenty of costume fodder, but for the highest impact, dress like Beetlejuice himself (Michael Keaton). You'll have to bring a whole lotta personality to the role, and make sure Harry Belafonte's 'Day-O' is on your party playlist for a creepy coordinated boogie around the table.
What you'll need: Black and white face paint, a dapper pinstriped suit and some serious elbow grease for backcombing that hair.
You could dress up as Carrie White, put-upon telekinetic prom queen. But why not go as one of the real villains of Stephen King's unnerving coming-of-age tale: her psycho Mum (Piper Laurie, all fusty grandma blouses) or even better, Evil John Travolta (lumberjack shirt, puffer waistcoat, biggest chin in the world)?
What you'll need: Assuming Carrie herself is the obvious choice, all you're really after is a simple white dress and an industrial quantity of pig's blood.
If you're really into giving your mates a scare this Halloween, how about dressing as Sacha Baron Cohen's Kazakhstani incarnation, Borat? The comedy character made very few friends on his journey of cultural discovery across America, and we can guarantee you won't have many left either after turning up in this skimpy fluorescent number. But isn't that the Halloween spirit?
What you'll need: A tiny green mankini, a bloody big grin and (dare we say it?) balls of steel.
This ultra-low-budget chiller about a woman caught between this world and the next achieves maximum spookiness for minimum bucks, making it the perfect Halloween inspiration for the thriftier partygoer. We reckon it'll cost about 50p to dress up as a totally convincing dream-ghoul from beyond.
What you'll need: White face-paint and a shabby old suit.
Another film stuffed with tantalising possibilities, 'Wild at Heart' may not be strictly horror, but it's full of gruesome imagery and creepily colourful characters. For the gentleman, may we suggest the vile sex-mad stick-up man Bobby Peru and his spit-slick stocking? Ladies, grab that lipstick, smear it all over your face and yell like a madwoman as psychotic housewife Marietta Fortune.
What you'll need: Guys: half a stocking, a plastic gun and some grotesque false teeth. Ladies: a white dressing gown and a lifetime's supply of lip-gloss.
Don't fancy yourself as a ghost or ghoul? Then chuck on the clobber of a Ghostbuster. The creepiest force you'll be fighting all night is a stream of terrible 'who you gonna call' jokes, but at least you'll be comfy as hell in that '80s jump suit.
What you'll need: A boiler suit, a toy gun attached to the tubing from your Henry hoover and a bulky backpack at the other end.
Find more inspiration for your Halloween costume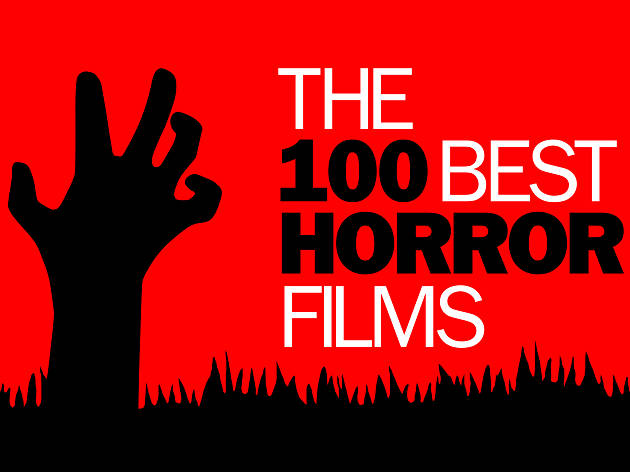 We doubt you'll find a more authoritative list of horror films than this. This countdown has been voted for by well over 100 experts in the horror movie genre – from filmmakers like Guillermo del Toro, Clive Barker and Roger Corman to actors, academics and fans of scary movies including Simon Pegg, Kim Newman and Alice Cooper. So, whether it's Halloween or not, pull up a coffin, pour yourself a nice big glass of O-negative and plunge into our list of the 100 best horror films.