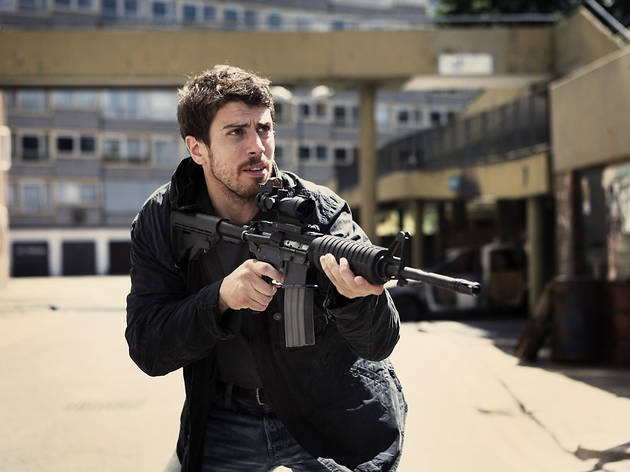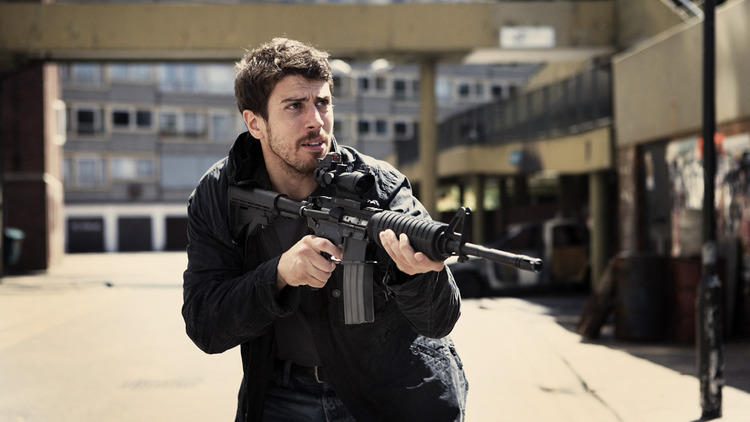 A country fit for heroes? Back from military service in Afghanistan, Robert Miller (Toby Kebbell) finds it hard to adjust to being some bloke in a flat in Elephant & Castle. Soon the local druglord (Ashley Thomas) is interested in his services – but nobody else requires his particular skill-set, until shady British intelligence officers (Tony Curran, Brian Cox) persuade him to go the extra mile for the War on Terror, tracking a female contact (Adi Bielski, pictured) too closely integrated with the Islamist cell she's infiltrated. All the while, however, feelings of alienation are mounting, as Miller questions just whose battle he's really fighting.

For a low-budget British thriller, there's a world of ambition on display in Matthew Hope's second feature, which clearly channels the world-weary '70s paranoia of 'Taxi Driver' and 'The Conversation' through the imposingly clinical formal approach of process-fixated auteurs like Robert Bresson or Michael Haneke. Camerawork, editing and Mark Delany's unsettling, swirling score combine to create a sense of genuine cinematic accomplishment from moment to moment, though it's fair to say the film lacks the thematic substance to go with it. While there's tension in Kebbell's ongoing mission, the script's theorising on conspiracies sits uneasily in standalone chunks, and there are too few surprises as events build towards a final reel where the 'Taxi Driver' influence takes over. Kebbell, though, is mesmerising, combining young De Niro's brooding intensity with electric Stathamesque physicality, in a performance of taciturn concentration. Flawed but defiantly promising, it's one to leave you reeling after British cinema's bleakest finale since 'Get Carter'.
Release details
Rated:
15
Release date:
Friday April 29 2011
Duration:
98 mins
Cast and crew
Director:
Matthew Hope
Cast:
Toby Kebbell
Brian Cox
Tony Curran

Average User Rating
2.5 / 5
Rating Breakdown
5 star:

0

4 star:

0

3 star:

3

2 star:

0

1 star:

0
All the reviews I have read since watching the film have been less than complimentary, and I think that is unfair. The multiple plot lines do make for a mixed message but I enjoyed this one from start to finish. Does there need to be an defining message to a film? I think this film asks many important questions about where the world is going, how we got here and where we are going. I would have liked to have had a deeper insight into the characters and to have seen the conspiratorial side of the plot expanded and unraveled a bit more. Overall very convincing performance from Toby Kebbell, enough action to keep you hooked and a mixed message that leaves you with a lot to think about.
A strange little British film that has a muddled story but is enjoyable nevertheless. It seems to deal with soldiers returning from war and dealing with PTSD on one hand and youth gang culture on the other - whilst juggling a plot line that deals with extremist muslim terrorists. If the story was more stripped down and concentrated fully on one aspect, the film might have felt more rounded. The way I see it, either of the three storylines warrant their own film. This is the only criticism I can level at the film though. The direction and Toby Kebbell's performance are spot on. Nice to see Brian Cox turn up as well. Does he ever turn down a script??
A rare film of London not showing the Gherkin although you do see Canary Wharf across the Thames from a derelict industrial site. Reminiscent of Dead Man's Shoes, another Kebbell film. Lot's of good clichéd guys in hoodies with guns and scowls. A few naked women in rough pubs and scenes in cafes over an all English. Expecting Guy Ritchie would walk in but he frequents Westminster Abbey weddings now. Not a bad night out for the guys, but leave the girlies at home doing the ironing.