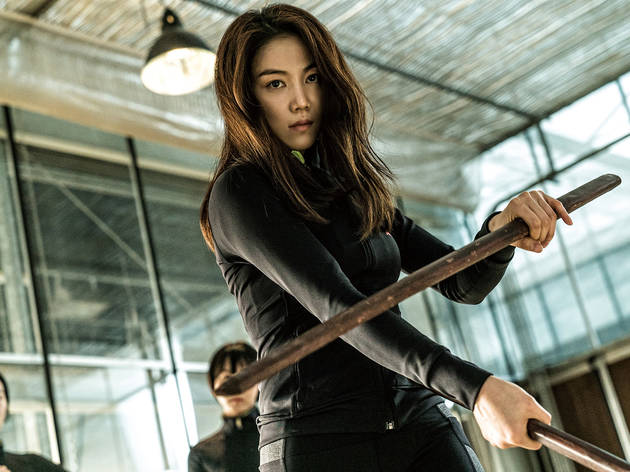 A familiar but fun female assassin thriller from South Korea
'The Long Kiss Goodnight', 'La Femme Nikita', 'Kill Bill'… this South Korean thriller owes a debt to many a great female-assassin thriller, and it's a fun ride for fans of the genre. Sook-hee is a young girl raised in China by ruthless criminals, trained to kill on command. A dramatic incident brings her to South Korea, where she's co-opted by the government and – along with other young women – is trained up in intelligence, with a heavy focus on martial arts. This high school is basically a prison for teen-psychos-in-training, but Sook-hee is assured she will one day be free in return for her service. When she's eventually released and given a fake identity, the world quickly proves confusing – just like her covert missions.
Director Jung Byung-gil ('Confessions of Murder') combines a familiar but fun story with slick combat action, whether it's in dark streets, seedy clubs or underwater. Kim Ok-bin is terrific as the older Sook-hee, her solemn, soulful face speaking volumes of pain, whether she's in a romantic clinch or kicking seven shades of shit out of some toerag. While most baddies are plain evil, a couple of more complex characters add texture as the film moves towards its explosive end. What with the success of 'Atomic Blonde', this could well be heading for a Hollywood remake.
Release details
Rated:
18
Release date:
Friday September 15 2017
Duration:
124 mins
Cast and crew
Director:
Byung-gil Jung
Cast:
Kim Ok-bin