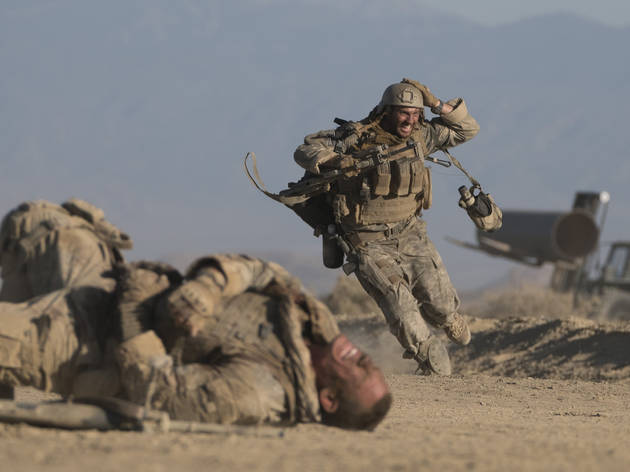 Aaron Taylor-Johnson shines in Doug Liman's high-concept Iraq-set thriller
Taking a break from blockbusters, 'Edge Of Tomorrow' director Doug Liman helms this relatively modest high-concept thriller. It's set in 2007 Iraq, when a pair of US Army snipers (Aaron Taylor-Johnson and John Cena) answer a distress call on a construction site in the desert. Bodies are on the ground, and it soon becomes clear that a deadly sharp shooter is still active. With his friend badly injured, one of the men tries to radio for help while evading the unseen attacker, with only a crumbling wall to hide behind. His every decision becomes key, especially when he makes contact with the sniper and mind games ensue.
It's a theatrical conceit that maintains tension thanks to smart plotting, well-drawn characters and another strong turn from the increasingly impressive Taylor-Johnson, who dominates the screen time. The wall itself becomes a fourth character, integral to the plot and an evident metaphor in a story with no easy answers. 'The Wall' isn't a terrifically exciting thriller, but it's thoughtful and fitfully suspenseful – a lean, character-driven and quietly rewarding film.
Release details
Rated:
15
Release date:
Thursday July 27 2017
Duration:
88 mins
Cast and crew
Director:
Doug Liman
Screenwriter:
Dwain Worrell
Cast:
Aaron Taylor-Johnson
John Cena