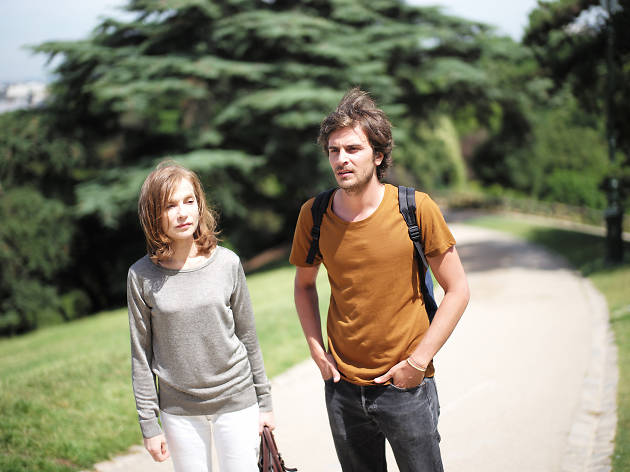 Isabelle Huppert is a philosophy teacher whose life is unravelling in Mia Hansen-Løve's deep and meaningful Paris-set drama
This delightful film from French filmmaker Mia Hansen-Løve ('Eden', 'Goodbye First Love') is her first built around a genuine star. Isabelle Huppert gives a typically intelligent and low-key performance as Nathalie, a Parisian philosophy teacher and writer who we meet at a point of personal and intellectual crisis. Her conservative school-teacher husband, Heinz (André Marcon), announces he's leaving her for his mistress just as their two kids are growing up and fleeing the nest. Meanwhile, her flamboyant elderly mother (Edith Scob) is difficult and unwell. In Nathalie's profession life, her publishing house has little use for her anymore and her favourite former student, brooding free spirit Fabien (Roman Kolinka), is retreating to an anarchist collective in the mountains.
'Things to Come' could hardly be more French if it declared itself a republic and took up the accordion. It's steeped in the rhythms and talk of liberal bourgeois metropolitan family life and unfashionably unafraid of ideas – all set to the background of a truly lived-in near-contemporary Paris (Sarkozy is still President) with brief detours to Brittany and the foothills of the Alps. It echoes Hansen-Løve's previous films in her delicate approach to the passing of time and her sensitivity towards life's expectations and disappointments. She's a filmmaker who tends to identify strongly with one lead character, drawing us closely into that person's life and thoughts, and Huppert is more than up to the job, delivering a performance of quiet stoicism that masks rigorous thought and considerable inner turmoil. Cat lovers (and possibly fans of 'Inside Llewyn Davis') will appreciate the role of an ageing black feline as a symbol of the sudden changes in Nathalie's life. Everyone else should warm to the way that Hansen-Løve distils the chaos of life and the life of the mind into such a warm, thoughtful, surprising drama.
Release details
Rated:
12A
Release date:
Friday September 2 2016
Duration:
100 mins
Cast and crew
Director:
Mia Hansen-Løve
Screenwriter:
Mia Hansen-Løve
Cast:
Isabelle Huppert
André Marcon
Edith Scob

Rating Breakdown
5 star:

0

4 star:

3

3 star:

0

2 star:

0

1 star:

0
This is a pretty good film but l fear many will regard it dull and lifeless (which it is not) Huppert is one of my favourites,in spite of her advanced age she still has those lovely elfin features that make her highly watchable.In a nut shell the film is about the travails of your world falling apart at the once comfortable seams when you are in middle age..From mother to husband to children and satisfying employment to bare stark loneliness and possible defeat.However Huppert shows us through some wonderful acting that it all brings about a true release and freedom.Inspite of Huppert's brilliance it is Pandora her big black cat that is the real star of the film..4 stars