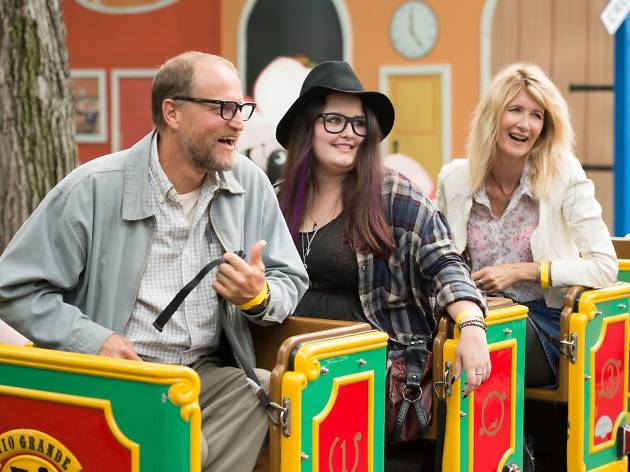 Woody Harrelson plays a lonely man who discovers he has a teenage daughter and decides to track her down
Woody Harrelson plays an eccentric loner with a habit of being hilariously blunt. That alone is enough to sell this film to fans of quirky indies, and 'Wilson' coasts along just fine without ever breaking into a sweat. Based on screenwriter Daniel Clowes's graphic novel of the same name, director Craig Johnson's film sees Wilson (Harrelson) tracking down his ex wife Pippi (Laura Dern) and discovering that he's the father of a child who's been adopted by a wealthy couple. Refreshingly, the child in question is not an angelic kid but an overweight teen goth (Isabelle Amara) whom the pair begin to stalk.
The film's bouts of slapstick and sentiment sit slightly oddly with its downbeat tone, but if Wilson isn't entirely consistent as a character, Harrelson is consistently funny – and if anyone can make a sociable misanthrope believable, he can. Dern is as emotive as ever as the troubled former drug addict who's a plausible match for Wilson. Like her character Pippi, you might just find yourself enjoying Wilson's company despite his flaws.
Release details
Rated:
15
Release date:
Friday June 9 2017
Duration:
94 mins
Cast and crew
Director:
Craig Johnson
Screenwriter:
Daniel Clowes
Cast:
Woody Harrelson
Laura Dern
Judy Greer
Cheryl Hines