Five secret spots at Glastonbury festival
Bored of the main stages? Need somewhere special to escape the mud? We've rounded up some little-known nooks at the UK's biggest festival
Later this week, 180,000 people will descend upon Worthy Farm in Somerset for the 31st
Glastonbury Festival
. Spanning 1,000 acres, Glastonbury's site can be a complicated maze that's bewildering to even the savviest festivalgoer. With over 30 different areas and 100 different stages to choose from, it's often impossible to work out what you should go and see. So it's a good thing we're here to give you the lowdown of the festival's most memorable experiences, tucked away in secluded spots around the site. Here's our guide to five of the festival's best-kept secrets.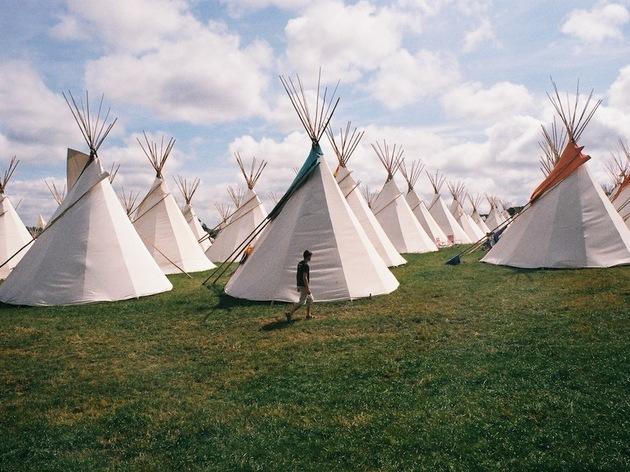 It doesn't look like much, but the Tipi Field, at the top of the site, is the best way to connect with Glastonbury's ancient tribal history. Venture inside one of the warm, cosy structures and you could find a campfire, a makeshift bakery, a tiny tipi raves, or even a seedy sauna. Enter at your own risk.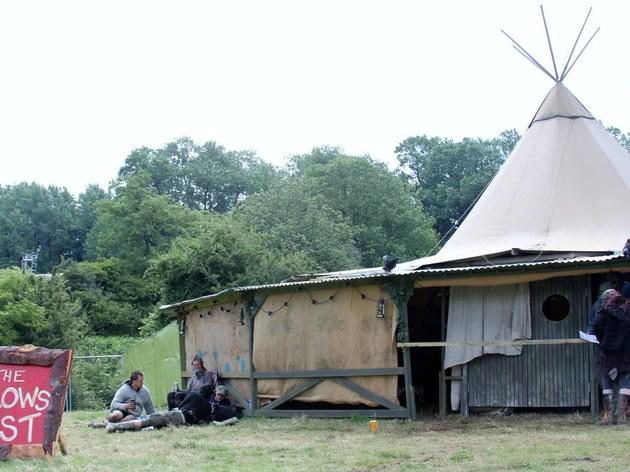 Situated at the top of the festival site, The Crows Nest doesn't seem like much – just an unsuspecting tent that looks out from on top of a very tall hill – but over the weekend, it becomes home to some of the best and most intimate performances on site. Having hosted secret sets from Metronomy and Stornoway last year, it's the perfect chance for fans to get cosy with indie stars.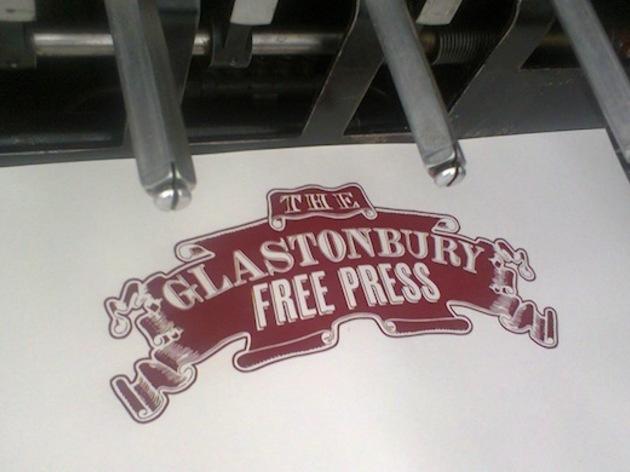 3. The Glastonbury Free Press
The Glastonbury Free Press isn't secret, but it is new to the festival this year. Having got their hands on a giant 1954 Heidelberg Cylinder printing press – essentially five tonnes of clicking gears and old school charm – the organisers will be producing Glastonbury's own newspapers using only vintage machinery, from a site at the heart of the Circus Field. Head along, pick up a paper hot off the press, and watch the old beast do its thing.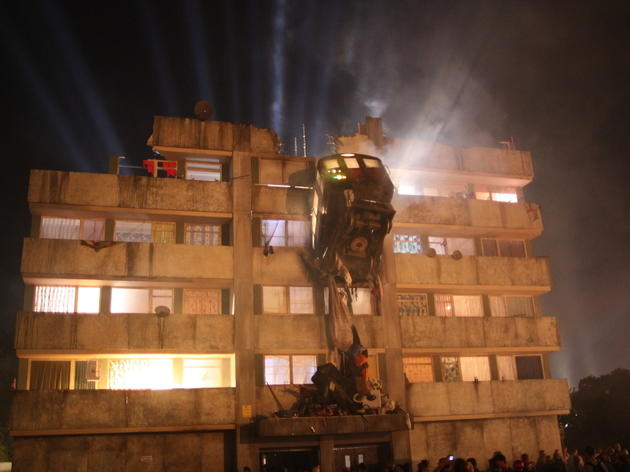 Building set designs that boggle the mind and muddle the senses, the Block 9 crew have, in previous years, given punters everything from a 50-foot decaying tower block with a blazing tube train bursting from the fifth floor (pictured), to a ghetto underworld version of New York City, where moustaches were required to gain entry. This year the team are attempting a new build they're calling Genosys. With the plans still under wraps, all we know is that they're bringing the Chicago house scene to Somerset. A great idea if ever we heard one.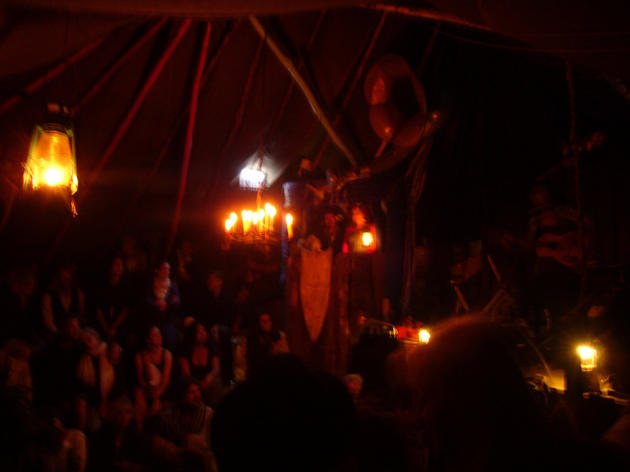 © Mark Vauxhall
5. The Underground Piano Bar
Said to be Michael Eavis's own favourite spot, The Underground Piano Bar has a reputation for being the most beautiful space on site. You just have to find it. The infamous speakeasy is dug into the ground every year somewhere near the Stone Circle (we're told), but the exact location is known only to a few. Fair enough, given there's only space for 30 lucky people inside.
Music festival calendar
Check out our music festivals calendar for

this year's biggest and best music festivals around the UK month by month