How street food conquered music festivals
Food is a headline act at festivals these days. We ask the experts why punters are going mad for street food
Not so long ago, if you asked for street food at a music festival you'd be paying £7 for a partially defrosted burger or something that your chosen stall (if we're talking pre-2005, read: a burger van) scraped off the nearest muddy walkway. As a bonus, you'd be served this culinary feat by a gurning kid in charge of a van who hadn't slept for three days straight.

Not so these days. Delicious, creative grub is now a crucial part of countless festivals, largely thanks to the movement spearheaded by the London street food scene over the last decade. Fancy a soft shell crab burger with bacon jam while watching The Jesus And Mary Chain? Sure thing. You want calorific, cheese curd and gravy-based Canadian fast food poutine to cure your festival hangover? You got it! We spoke to six experts to find out why street food is killing it in festival land.
RECOMMENDED: More on music festivals
Explore London's finest music festivals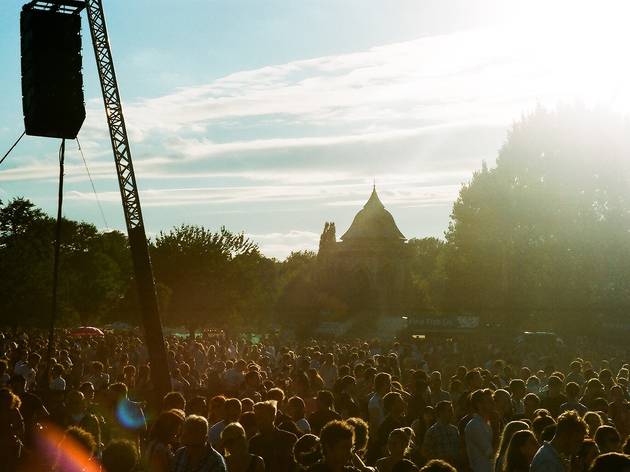 You don't need a tent or even a pair of wellies to get the full festival experience if you live in London. You've got some of the world's biggest acts and a whole world of fun a tube ride away.