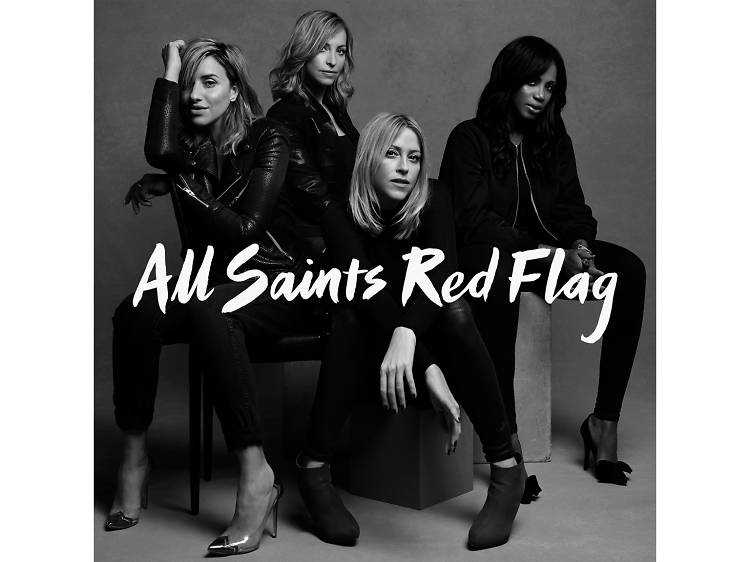 All Saints – 'Red Flag'
Once upon a time All Saints were The Spice Girls for cool people. Named after All Saints Road in Notting Hill, this combat trouser-wearing combo drew from UK garage, electronica and R&B. They smirked, sulked and swished instead of faking showbiz grins. They took a song called 'Bootie Call' to Number One years before Drake coined the term 'hotline bling'. So although their 2006 comeback album 'Studio 1' flopped horribly, Melanie, Shaznay, Natalie and Nicole still deserve the benefit of the doubt.
Current single 'One Strike' is a sleekly catchy reintroduction and fortunately it's no one-off. The dramatic 'This Is a War' shows off their seamless vocal harmonies, 'Summer Rain' is a snakelike slice of balmy R&B and 'One Woman Man' wraps a plea for monogamy in glorious sweeping strings. The album's closing stretch even features some more expansive tracks that lay lovely airy melodies over surprising tribal beats. Given that All Saints originally split in 2001 after arguing about who would wear a certain jacket for a photoshoot, it's sweet to hear the title track's nod to female friendship: 'Why didn't I stop and listen? Why didn't I hear my girls?'
But 'Red Flag' succeeds above all because it feels grown-up without being boring. The catty dancehall smackdown of 'Ratchet Behaviour' is a welcome reminder that these four women should not be messed with. (Spice Girls' Mel B recently claimed she had a bathroom scrap with Shaznay back in the '90s: we'd have paid good money to see that one.) Give or take one soppy ballad, All Saints have made an impressively sin-free return.
Now read more of our latest album reviews.