Arcade Fire – 'Reflektor' album review
Strange, sad and experimental, this sprawling creation is an awesome advance but not quite a timeless classic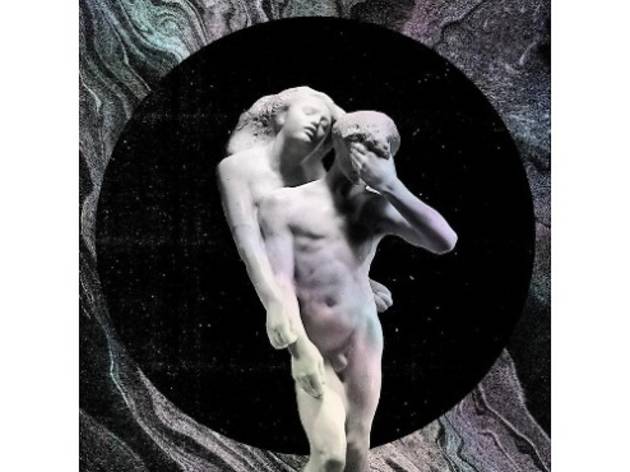 Arcade Fire's Win Butler
like an anti-Elvis on the opening bars of 'Normal Person'. But don't let his words mislead you: 'Kid A' this aint. While 'Reflektor' is the Montreal outfit's furthest venture onto the dancefloor, it remains a sprawling, confused myriad of exploration, with the band sounding possessed by the haunting qualities of dance music, rather than adopting the genre as their own – from the voodoo disco of the album's title track to the New Order nuances of 'It's Never Over'.
The spectre of making a seminal album is upon them, however. Since they slashed through the flabby-bellied lad rock of the noughties with 2004's morbidly theatrical 'Funeral', Arcade Fire have been redefining the limits of a guitar band. But almost ten years on, with LCD Soundsystem's James Murphy as producer, the group are ready to dip their toes into a more sonically diverse soundscape.
Split into two discs to make room for the full 70-minute odyssey, 'Reflektor' is full of swerving trajectories – so much so that it occasionally feels like channel-hopping (particularly when a clip of Jonathan Ross introducing the band on stage cuts through the intro of 'You Already Know'). 'We Exist' borrows its bassline from Madonna's 'Like A Virgin', while 'Flash Bulb Eyes' experiments with chilling dub reverberations. The album also features an experimental rhythm section: two Haitian percussionists who add an eerie quality which pushes Arcade Fire into the unknown, their drums echoing like recollections from a past life. Overall it sounds complicated and clever – but then that's nothing new.
If 2010's 'The Suburbs' captured lyrically the emotions of coming back home, 'Reflektor' looks more expansively into our future, and there's an omen-like quality to Butler's vocals. He performs from the perspective of both the parent and the child on many tracks (he and fellow singer Régine Chassagne became parents this year): 'It seems like a big deal now, but you will get over, when you get older,' he reassures on 'It's Never Over', before aping an anxious adolescent on 'Porno' – 'It makes me feel like there's something wrong with me!' Again, this is nothing new: 'Children, wake up, before they turn the summer into dust,' Win sang rapturously on 'Funeral'. Only this time there's a melancholy in his voice, something that tells us that we're all already doomed.
Buy this album here
What are your thoughts? Let us know in the comments box below or tweet us at @TimeOutMusic.