Bardo Pond – 'Peace on Venus' album review
The most accessible record yet by Philadelphia's psychedelic dreamers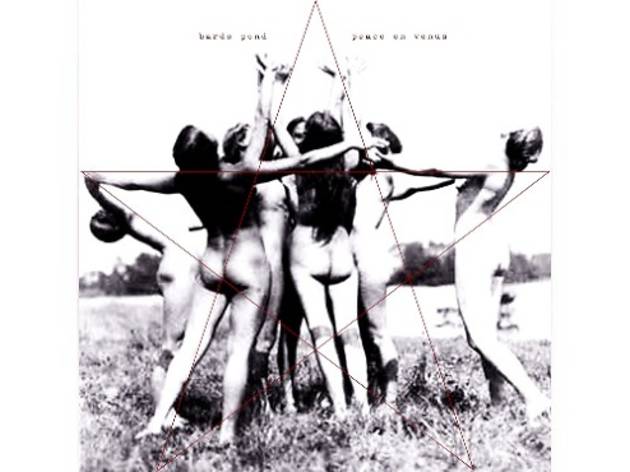 Instead, what 'Peace on Venus' offers is a condensed version of those sounds. At 40 minutes it's the band's shortest and most approachable album to date: a five-track trip of slow, strange loveliness. The drums crash and the amped up guitar noise crackles tensely, but Isabel Sollenberger's high-pitched voice and flute shine through the murk. Prefacing the final two songs, which come in at over ten minutes apiece, 'Fir' begins like a doom metal track put through a chain of 12 consecutive reverb pedals.
Sollenberger assures us, from behind her somniferous wall of sound on opening song 'Kali Yuga Blues', that 'it's going to be alright'. That's quite a statement for a song named after the Hindu end of days, but settle into 'Peace on Venus', and you'll find that – despite drones, global warming and austerity – such hippyish tropes can still be surprisingly effective when deployed like this: from the middle of a storm that builds and builds, and never breaks.
Buy this album here
What are your thoughts? Let us know in the comments box below or tweet us at @TimeOutMusic.
Sponsored listing
The Victoria
Here's what happens when Dreambagsjaguarshoes grows up, packs its bags and moves to Dalston. The Victoria is now owned by the same people as the perennially cool and grungy Shoreditch hangout, and probably represents a mellowing out with age – it's a pub, it's more relaxed, it stages live music, and it's on a backstreet off Dalston Lane instead of the illuminated strip down the road. As a pub, it's decent – an artily thrown-together look, a few local beers (although not many), and a 'residency' from peripatetic grillers Psychic Burger. It's a misleading name – I sat thinking about what I wanted to eat for half an hour before having to go up and order at the bar in the old-fashioned way. But as US diner food in plastic trays goes, it's a fine example of its type. Through the back of the pub is the stage, where assorted bands assemble to perform. The Victoria has been a scuzzily democratic live music venue for decades, so it's great that the new owners kept that going and didn't turn the room into a dining room/yoga space/Tesco Metro. 
Venue says: "Jul 20: Dream Nails/Screaming Toenails. Jul 21: Husky Loops and guests. Jul 28: Atjazz Records. Happy Minutes with house products £3.50!"