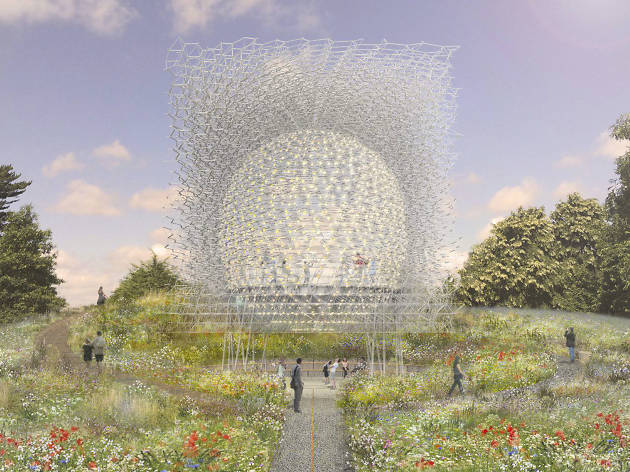 Be: the album made by 40,000 bees
Twelve humans and a hive of bees: meet 2016's ultimate buzz band
'The good Bee hath many enemies,' wrote the Reverend Charles Butler in his seminal 1609 book about beekeeping, 'from which shee needeth your helpe to defend her'. Four centuries later, that's truer than ever. Scientists agree that pesticides and other factors are damaging the bee populations that pollinate our food crops. People across the world have started campaigning about the plight of the bumblebee. But not many have done so quite as spectacularly as Wolfgang Buttress and his Be project.
Buttress is an artist from Nottingham who was chosen to build the British pavilion at the World Expo in Milan last year. The expo theme was 'Feeding the Planet', and Buttress saw an opportunity to educate visitors about the threats to bees. 'Thirty percent of all the food we eat is pollinated by the bee,' he tells me. 'I wanted to address the plight of the honey bee, which is facing major challenges from lack of biodiversity, climate change and the use of pesticides.'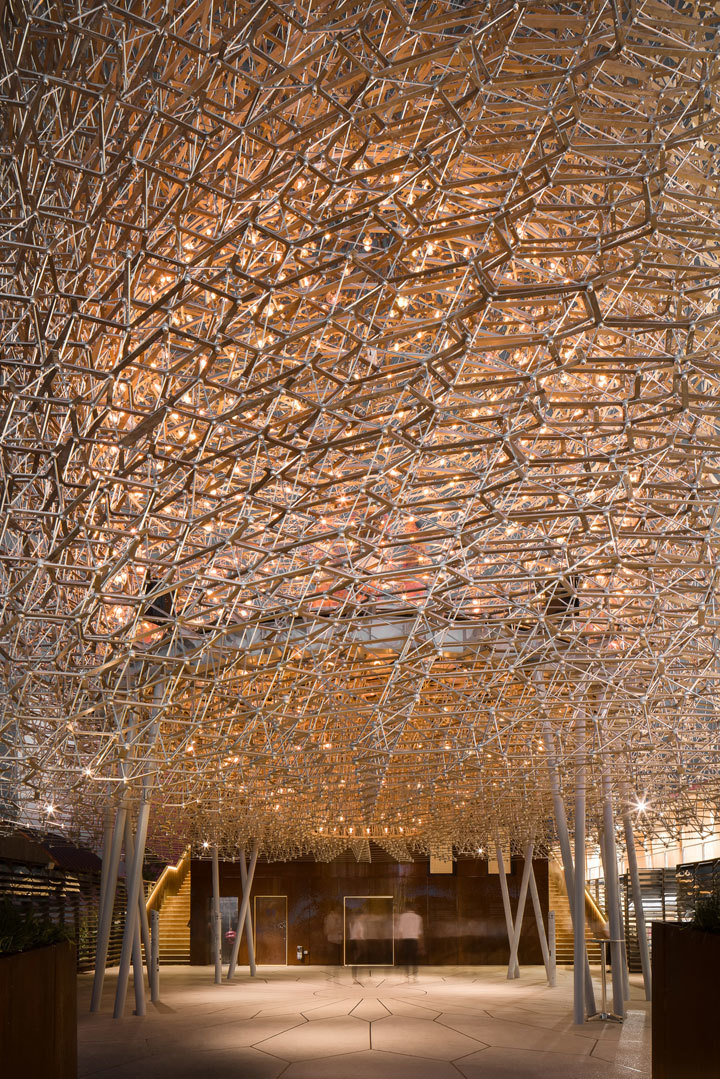 Buttress's pavilion – originally named Be•Hive and currently being reassembled in Kew Gardens as The Hive – is a 17-metre-high metal cloud based on the triangles and hexagons of beehive architecture. It's connected (thanks to Dr Martin Bencsik, a scientist at Nottingham Trent University specialising in bee communication) to a hive in Nottingham which is rigged with sensors to detect bee vibrations. These signals are transferred into the pavilion as light and sound. And it's not just buzzing: the bees make music too.
Buttress asked Kev Bales and Tony Foster, members of the space-rock band Spiritualized, to create a soundtrack for Be•Hive. They used the drones of Dr Bencsik's bees and more unusual noises – such as queen bees quacking, piping and tooting – as the basis for a soundscape that became an album. Other contributing humans included Spiritualized's Jason Pierce, Bencsik's cellist wife Deidre, and Buttress's singer daughter Camille, plus Sigur Rós's regular string section Amiina. The result is gorgeous ambient music that's eerie and calming in equal measure – that amplifies, in Buttress's words, the insects' own 'low visceral hum, with connections to something elemental and timeless'.
After two sell-out live shows in Nottingham, the Be band make their London debut next week. Sadly the bees don't appear on stage for
live shows, but they do perform via a live audio feed from Dr Bencsik's hive in Nottingham.
The sounds of the hive vary from season to season, so no two performances are the same.
As well as next week's show, this summer the Be band play the Caught by the River Thames festival in Fulham. You'll also be able to hear music from the project inside the pavilion at Kew Gardens, where live signals from the hive sensors trigger pre-recorded musical cues to create an infinitely varied soundscape. It sounds like it'll be an incredible experience. All that's missing is a guest spot from Sting.
Be's album 'One' is out now.
Musicians and other animals

Run the Jewels' cat album
It began as a joke, but then the Kickstarter cash started pouring in. Brilliantly, New York hip hop duo RTJ and some select collaborators came good on their promise to make their latest album over again – this time with all the beats and samples replaced by cat noises.
David Rothenberg's insect jazz
Music based on insect noises goes back centuries, but David Rothenberg's 'interspecies jazz'– featuring the musician playing sax in the middle of a swarm of cicadas – is particularly squirm-inducing for entomophobes.
Olivier Messiaen's bird obsession
From the 1950s onwards the French composer started incorporating birdsong into his music. He spent decades travelling the world to seek out new bird calls and wrote a seven-volume thesis on birdsong and music. Sadly he didn't live long enough to sign up for Twitter.

Laurie Anderson's dog concert
Following her 2015 film, 'The Heart of a Dog', the experimental musician performed for 50 dogs in Times Square in January, playing her tape-bow violin at a frequency especially adjusted for the enjoyment of canines.

See The Hive at Kew Gardens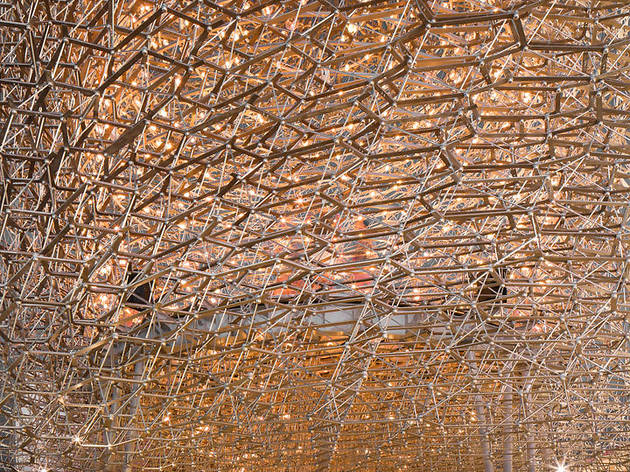 Get tickets to Time Out exclusive preview evenings for the new attraction making a buzz at Kew for just £14
Support Time Out
We see you're using an ad-blocker. Ad revenue is Time Out's main source of income. The content you're reading is made by independent, expert local journalists.
Support Time Out directly today and help us champion the people and places which make the city tick. Cheers!
Donate now