bEEdEEgEE – 'Sum/One' album review
Gang Gang Dance's Brian DeGraw goes solo with an elegant trip through electronica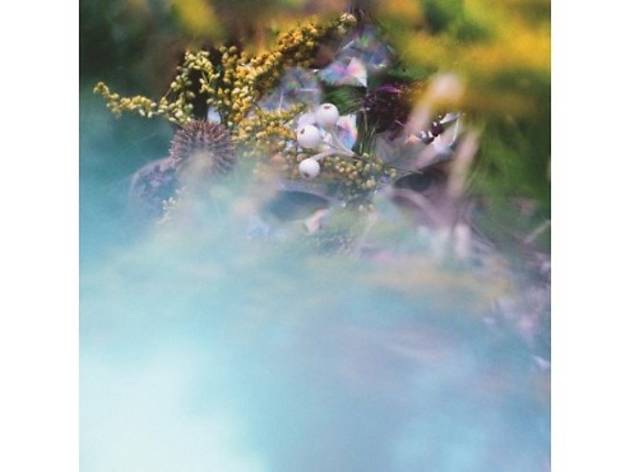 DeGraw took off from his customary urban haunts in New York City to write and record the album over the course of a year, in the crisp air of Woodstock. The outcome could well be described as 'organised chaos': an oxymoronic style that DeGraw seems to have learnt from his work with GGD. While he has kept hold of their distinctive synths and occasional bursts of crooked melodies, he now channels those eccentricities in a more refined and thoughtful manner, creating a more accessible, composed sound.
'Sum/One' has a droney elegance to it, managing to siphon off an organic sound despite its diverse digital explorations through acid house, techno, trap and audacious pop. Its throngs of cascading soundscapes and memorable melodies incorporate a slew of cameos: Douglas Armour, Hot Chip's Alexis Taylor, CSS's Lovefoxxx (who does a convincing impression of Beach House's Victoria Legrande on 'Flowers') and DeGraw's Gang Gang Dance bandmate Lizzi Bougatsos. The track featuring Armour, 'Empty Vases', reaches compelling heights and is 'Sum/One's real centrepiece, although Alexis Taylor's signature serene vocals make '(FUTD) Time of Waste' the main contender to fill the dive bars of Dalston before too long. It's not just the 'featuring' tracks that are solid, either: 'Bricks' is impressively abstract, with a heavy beat composed of bass booms, clicks, and percussive flicks that collide determinedly.
There is the occasional wrong turn, such as the rather bizarre '(intellectual property)', which offers little other than a vaguely political title and 62 seconds of hazy filler. The fact that DeGraw looks disconcertingly similar to Steve Carrell in
his latest press shot
is a little distracting too – but those quibbles aside, 4AD's final release of 2013 is an album that threatens to reshuffle at least a few of the 'best of the year' lists. Hopefully bEEdEEgEE is more than just a fleeting side-project.
Buy this album here
What are your thoughts? Let us know in the comments box below or tweet us at @TimeOutMusic.
Sponsored listing
The Garage
The Garage in Islington has been a mainstay of London's music scene since 1993, hosting bands such as Oasis, Red Hot Chilli Peppers, Radiohead and more. Following a recent change of ownership to the DHP Family (the guys behind Oslo in Hackney), the whole venue has been revamped with a view to maintaining its title as one of the city's landmark music venues. The Garage itself has a capacity of 600 and has been restored to its former glory with a state-of-the-art soundsystem and a fully refurbished bar area. There's some decent food offerings on site as well with the newly kitted out General Store and even a cheeky night club tucked upstairs, renamed Thousand Island, decked out with mirrorballs galore.