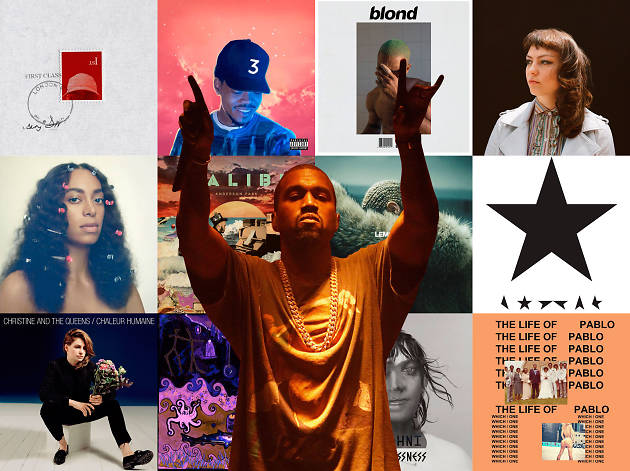 The best albums of 2016
2016 hasn't been all bad. Here's a look back at the year's best new albums
Now seems an apt moment to look back at the best albums of 2016: from world dominators like Kanye and Beyoncé and homegrown grime stars like Skepta and Kano, right through to the wondrously weird debut from two Norfolk teenagers and David Bowie's swansong. Here's our pick of the best albums of 2016.
By James Manning, Jon Cook, Ashleigh Arnott, Danielle Goldstein, Matilda Egere-Cooper, Hayley Spencer, Kate Lloyd, Chris Waywell, Mark O'Donnell, Josh Mcloughlin and Eddy Frankel.
RECOMMENDED: The 50 best albums of 2015
2016's best albums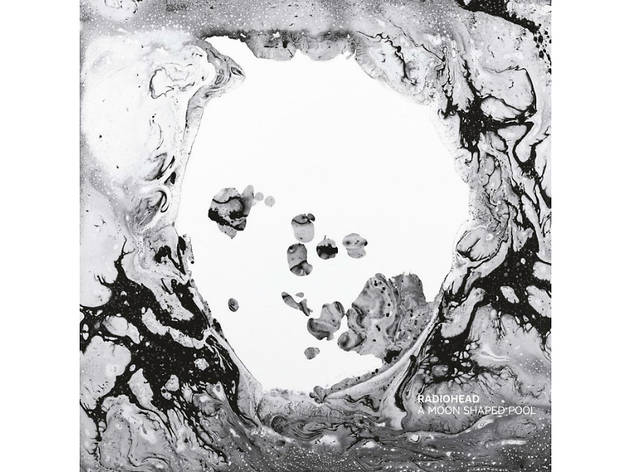 30. 'A Moon Shaped Pool' – Radiohead
Who'd have thought that Radiohead's most conventional album for yonks would be among their best ever? 'A Moon Shaped Pool' may have been inspired by the end of Thom Yorke's 23-year relationship but its jittery electronics, acoustic guitar and lush strings, plus proper heartbreaking songs and everything, make it sound a lot like a new beginning. James Manning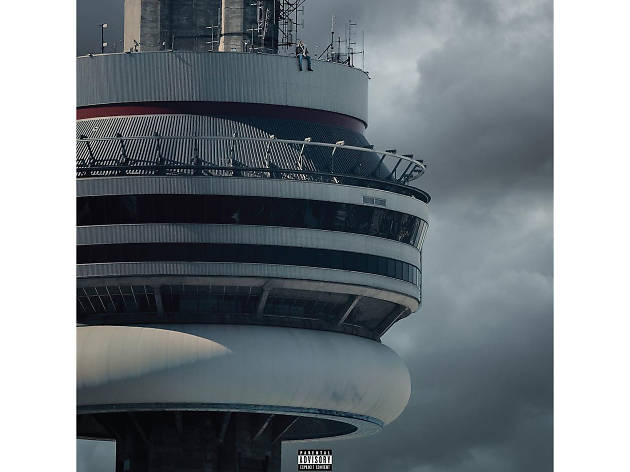 When 'Hotline Bling' came out in 2015, it would have been easy to assume that it would be the catchiest track we'd hear from Drake in a lifetime. But then came 'Views', the default soundtrack to every house party in 2016. Sure, there's really no need for the album to be 20 songs long, but this record is a multitasker. It's sad, happy, ambient and danceable all at the same time and it's given us absolute jams like 'One Dance', 'Controlla', and – probably his best Rihanna collab ever – 'Too Good'.
Kate Lloyd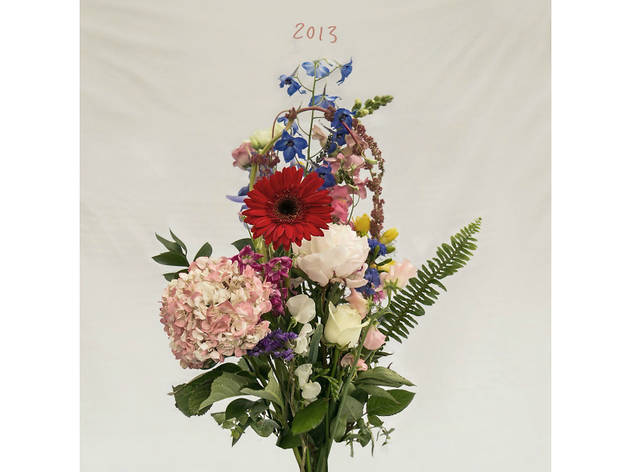 28. '2013' – Meilyr Jones
With his bowl haircut, turtle neck, Jarvis-like dance moves and voice that's both fascinating and traditionally beautiful, Meilyr Jones isn't your usual singing Welshman. The contrarily titled '2013' is like a miniature indie-pop opera, full of smart lyrics, harpsichord and string-drenched riffs are so catchy that they'll be more familiar than Handel's 'Messiah' after a single listen. Ashleigh Arnott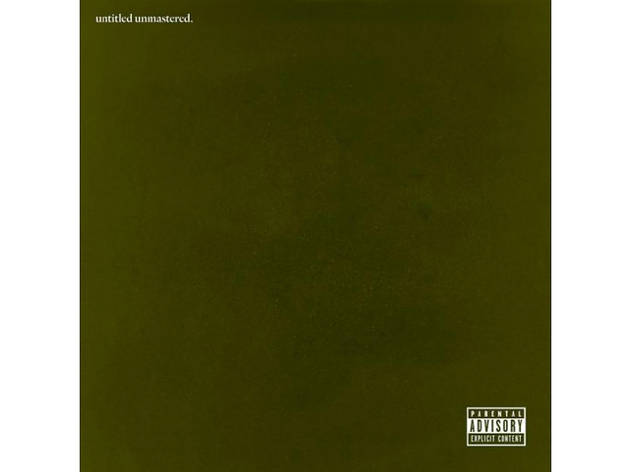 27. 'Untitled Unmastered' – Kendrick Lamar
Kendrick is an artist, no doubt, and with real artists there's this urge to see the process: to know what doesn't make the final cut, the magnum opus. Turns out Ken's scrapheap has more gold in it than most people's whole careers: 'Untitled Unmastered', a surprise release of eight off-cuts from the stunning 'To Pimp a Butterfly' LP, is a hip hop treasurehouse that goes almost as deep, funky and furious as its parent album. James Manning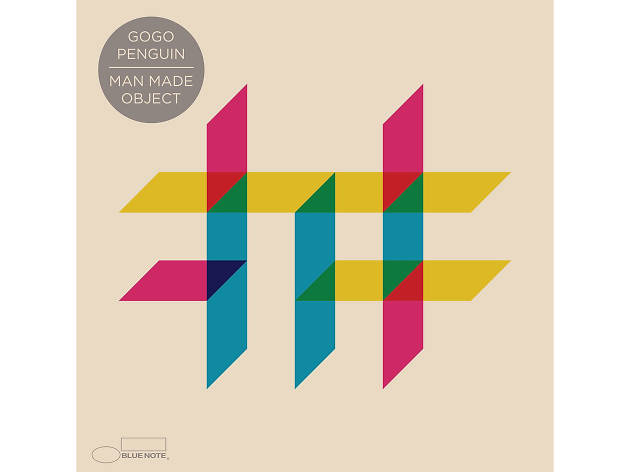 26. 'Man Made Object' – GoGo Penguin
Jazz is only for musos, right? Wrong: GoGo Penguin lace intricate time signatures and virtuoso piano with a trip-hop streak that sees punchy bass and pumping drums share the mix with unpredictable rim shots and right-hand flourishes. Passed over for the Mercury Prize in 2014, the Mancunian three-piece are tipped for great things, and 'Man Made Object' is unlike anything else released this year. Impress your mates with jazz music you can actually dance to.
Josh Mcloughlin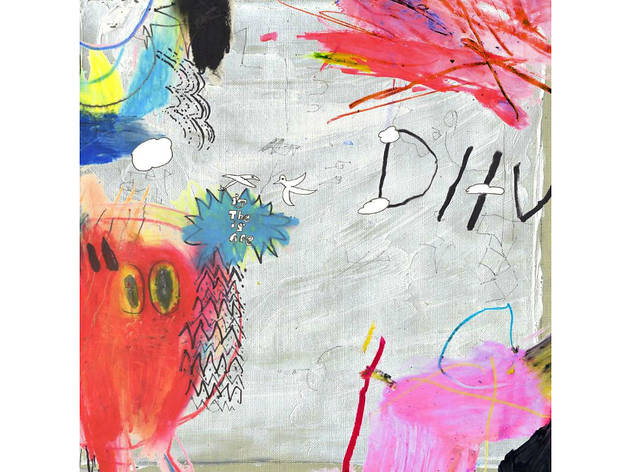 25. 'Is the Is Are' – Diiv
Zach Cole Smith
's Brooklyn band could have just made another album like their ethereal 2012 debut
'Oshin'
, and they'd have had a solid follow-up. But they did way more than that: they took the first LP's shimmering guitar textures and smeared them across 17 searingly intense, introspective songs of pain, elation, love and addiction.
James Manning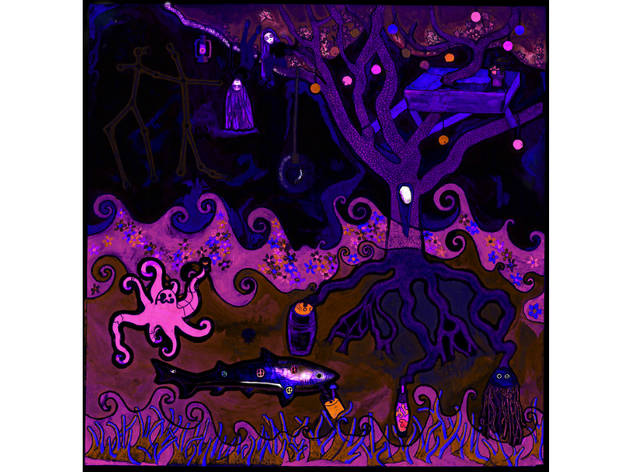 24. 'I, Gemini' – Let's Eat Grandma
The youngest and weirdest band on this list, LEG are two teenage girls from Norfolk named after a punctuation joke. Luckily their wondrous and beautiful debut album goes much deeper than quirk, channelling the sounds of Björk, Kate Bush, CocoRosie and Rasputina (remember them?) into expressive and distinctive new shapes. It's a cult classic in the making. James Manning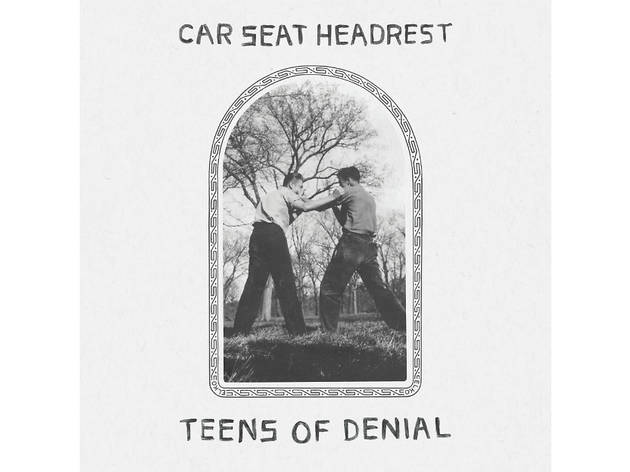 23. 'Teens of Denial' – Car Seat Headrest
Ever been young? Then you'll probably enjoy the first full studio album from DIY alt rocker Will Toledo, which fleshes out his CSH solo project into glorious, full-band, college-rock technicolour. 'Teens of Denial' isn't a feat of innovation, but it takes a very special kind of talent to write a heart-tugging coming-of-age anthem and call it 'Drunk Drivers/Killer Whales'. James Manning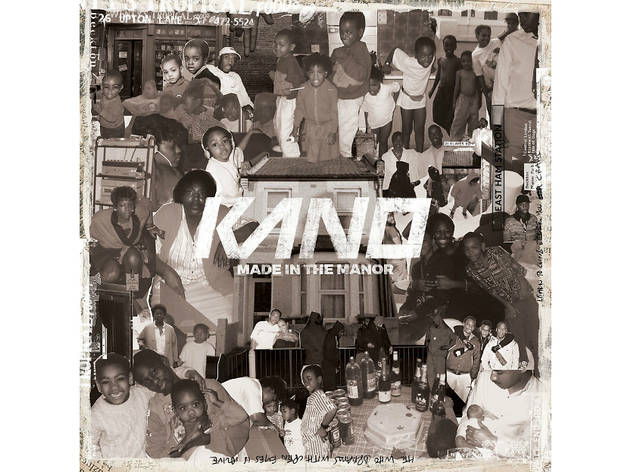 22. 'Made in the Manor' – Kano
East End lad Kane Robinson took #throwbackthursday to the next level with this 15-song love letter to 2005, the year he broke through to the mainstream. 'Rap's not honest like it was back then', Kano snarls over a thundering bass line in the opening track, which is followed by tales of his NASTY Crew days and rap battles with WIley (at the first 'Lord of the Mics' clash). Evidently a lot has changed since then (including Kano's bank balance), but as this fifth record illustrates, the grime MC's knack for gnarly narratives and rad refrains has only sharpened. Danielle Goldstein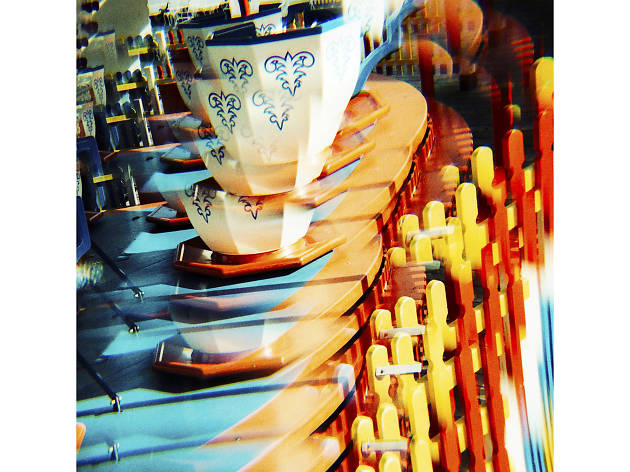 The patron saint of intelligent electronic music's collection of off-cuts, titbits and never-quite-made-its demonstrates just how far ahead of the pack Four Tet has been for years. Some might say it's not a 'proper' album but a dusted-down, gathering-together of samples, trains of thought and half-realised bangers – a sort of Blue Peter-esque, 'here's one I prepared earlier' effort. Those people are wrong. Four Tet's signature blend of pumping, sample-laden magic is here in all its glory.
Josh Mcloughlin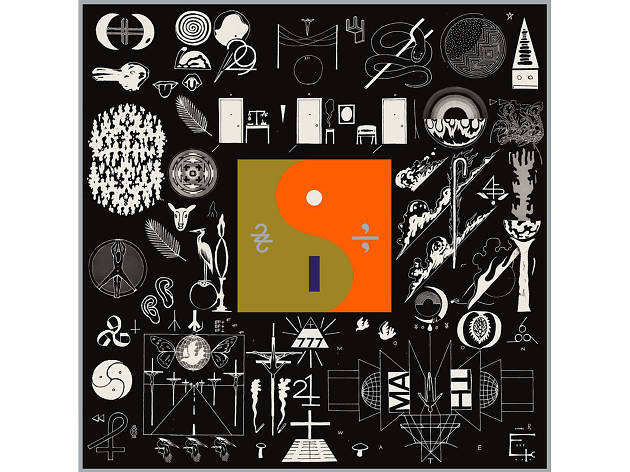 20. '22, A Million' – Bon Iver
Purists might scorn the conspicuous absence of Justin Vernon's light-as-feather acoustic strums, but that would be silly, because all the essential architecture of Bon Iver's early work is here: layered, soaring choruses, horn flourishes and heart-string tugging narratives. '22, A Million' is rich in unashamedly auto-tuned melodies, crisp snares and bass grooves. It's the logical consequence of earlier track 'Woods', whose pitched vocals out-Kayne Kayne, and the album stands as Vernon's best – and most adventurous – release to date.
Josh Mcloughlin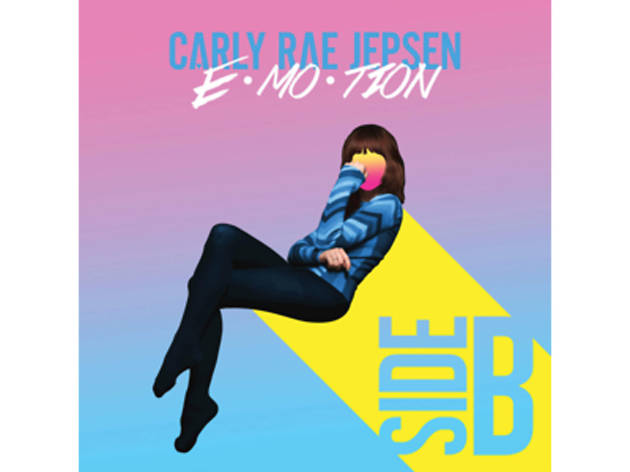 19. 'Emotion: Side B' – Carly Rae Jepsen
The third album from the world's most underrated pop star makes you nostalgic for a teen movie that never existed. With catchy vocals and '80s riffs, the record plays out like the soundtrack of a film, with each track feeling like a scene-change between hooking up, breaking up and making up. 'Higher', for example, feels like driving home from a party with a crush, while 'Cry' is more like despairing on a bed with a box of tissues.
Kate Lloyd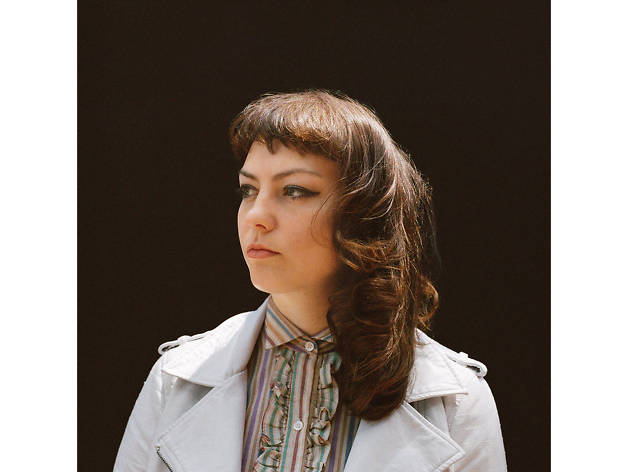 18. 'My Woman' – Angel Olsen
Olsen's fourth album is a record to be miserable to. Sometimes sulky, sometimes angsty, sometimes plain manic, it paints a troubling picture of love from the pain of break-ups to the obsession of crushes. The album's poppier than Angel's earlier music – and it works. 'Shut Up Kiss Me' is all-out catchy sing-along-at-a-gig stuff while 'Give It Up' is music to shout at a wall after a break-up to.
Kate Lloyd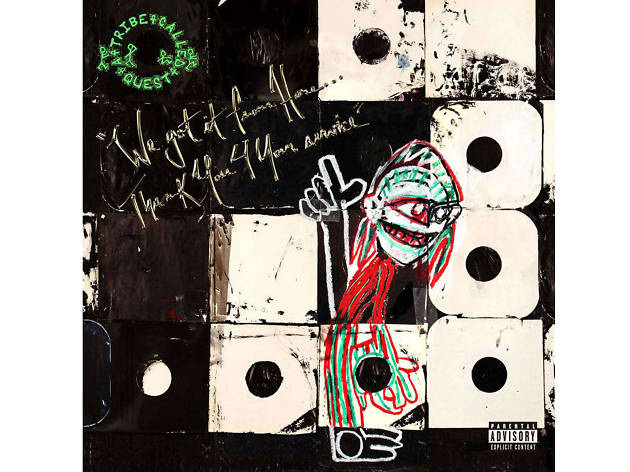 17. 'We Got It from Here... Thank You 4 Your Service' – A Tribe Called Quest
There was no telling where one of New York's most influential hip hop groups might go with their first – and last album – since 1998, following the death of member Phife Dawg in March. Thankfully, this well-received comeback is firmly in the tradition of their ridiculously brilliant early work, which makes it a worthy goodbye. Crafty samples and slick production sets the stage for impressive appearances from the late Phife and a range of guests stars include Elton John, Jack White, Busta Rhymes, Andre 3000 and surprisingly, Kanye.
Matilda Egere-Cooper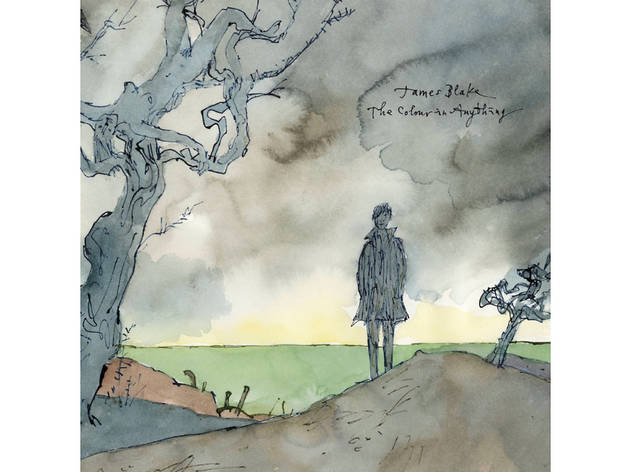 16. 'The Colour in Anything' – James Blake
Like Drake's sprawling 'Views', JB's 76-minute-long third album could be accused of overreach. But this is an album you can get lost in, a veritable ocean of meditative, glitchy R&B with subsurface echoes both of Frank Ocean and Bon Iver's Justin Vernon (both of whom, uncoincidentally, get co-writing credits). Of all the sad boys out there right now, there aren't many as classy or absorbing as Blakey. James Manning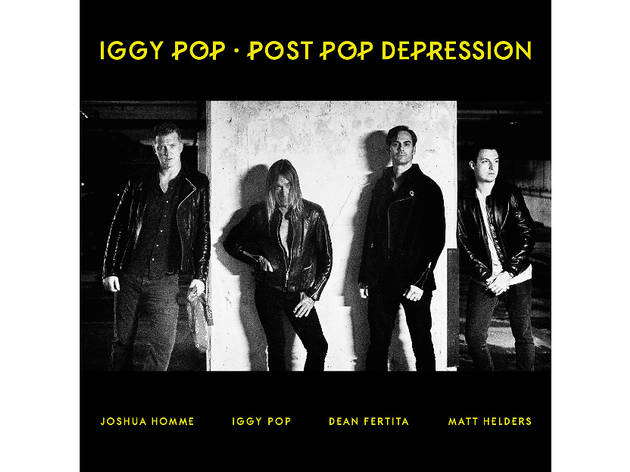 15. 'Post Pop Depression' – Iggy Pop
Who'd have thought Iggy would outlive his old mucker Dave, let alone that they'd both make career-high albums at the age of 68? With a little help from two Queens Of The Stone Age and an Arctic Monkey, and with nods back to his Bowie-assisted Berlin era, 'Post Pop Depression' was Ig's best record in three decades. James Manning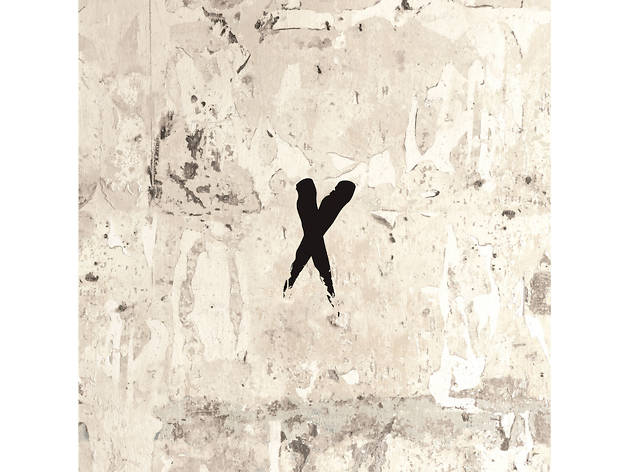 14. 'Yes Lawd' – NxWorries
As if releasing the totally dope 'Malibu' album and smashing it on Kaytranada's 'Glowed Up' wasn't enough for one year, Anderson Paak teamed up with one of Philly's leading beatsmiths – Knxwledge – for this stone-cold classic. With a voice so musical that he makes punctuation sound soulful, Paak sings, raps and preaches over beats harking back to hip hop's infatuation with rare funk and soul samples. As he says himself: 'Smoother than a motherfucker.'
Mark O'Donnell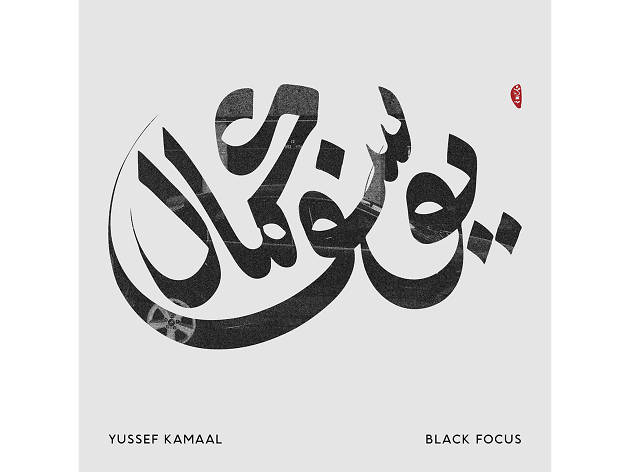 13. 'Black Focus' – Yussef Kamaal
Yussef Kamaal may have come close to achieving the nigh-on impossible with their debut record – they might just have made jazz cool again. The album is full of hints and nods towards hip hop and experimental British electronica – cracking D&B snares, discordant synths – but it's still undeniably jazz. As a band, they're just as home on Boiler Room as they are in a jazz club – and that matters. It brings jazz kicking and screaming into the right now, it drags it out of the music schools, out of the niches and the cultural crannies, and forces you to take it on its merits. This album is experimental when it needs to be, and listenable when it wants to be. Cool cats.
Eddy Frankel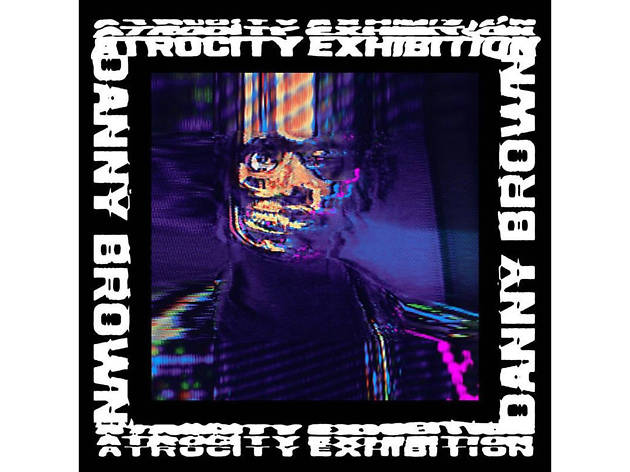 12. 'Atrocity Exhibition' – Danny Brown
'Atrocity Exhibition' is more coherent than Danny Brown's previous stuff, but who wants coherence from Danny Brown? The man who didn't sign to 50 Cent's label because he had the 'wrong jeans' returned in 2016 with more nightmares. 'Pneumonia' and 'When It Rain' are full of invective against Detroit's surreal capitalist apocalypse, while 'Really Doe' pits DB's cackling gap-toothed flow against Kendrick Lamar and Earl Sweatshirt. It's a brave man who calls a track 'White Lines', then makes it a paean to the heart attack: 'Lines and lines of coke – hoping it ain't my time to go'. Happy Christmas, Danny! Chris Waywell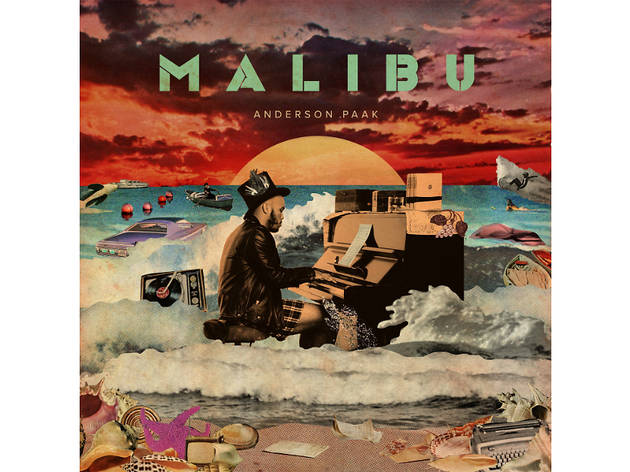 11. 'Malibu' – Anderson Paak
After stealing the show with his soul-scorching vocals on Dr Dre's 'Compton' LP, Californian late-bloomer Anderson Paak made the most of his moment with 'Malibu'. From deeply personal lyricism on hip hop joints like 'The Season/Carry Me Home' to groove-ridden soul jams like 'Put Me Through' (where Paak shows off skills from his past life as a session drummer), 'Malibu' is the glorious sound of an astonishing talent announcing itself to the world. Jonathan Cook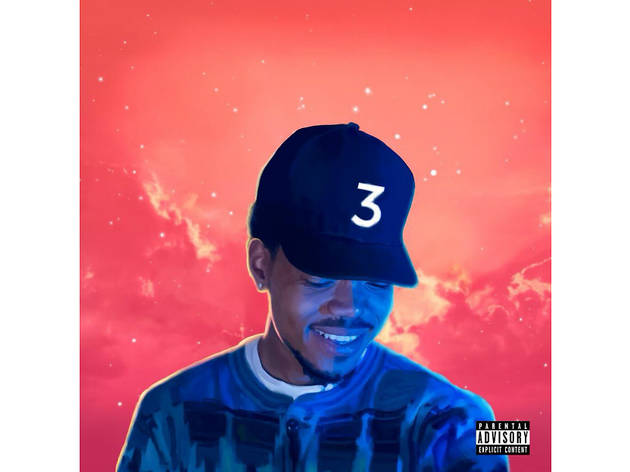 10. 'Coloring Book' – Chance The Rapper
Fiercely independent, lyrically sharp and with an ear for a killer beat, Chance The Rapper has spent the last six years building a rep as one of hip hop's most creative and open-minded talents – and this third self-released solo 'mixtape' shows exactly why. Dripping with gospel and soul, 'Coloring Book' is as musically satisfying as it is creative, and all the better for features from everyone from 2Chainz to Justin Bieber. Jonathan Cook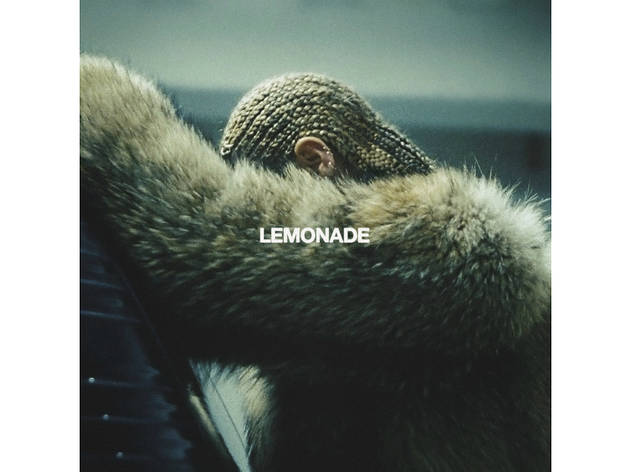 An album, a short film, 'a conceptual project based on every woman's journey of self knowledge and healing'… Bey's sure come a long way since 'Goldmember'. But even without the Superbowl performance, the HBO special and the wild speculation over what exactly Jay Z did, 'Lemonade' is a killer album: punchy, eloquently political, and full of incredible songs that'll stick around long after people have forgotten all about Becky with the good hair. James Manning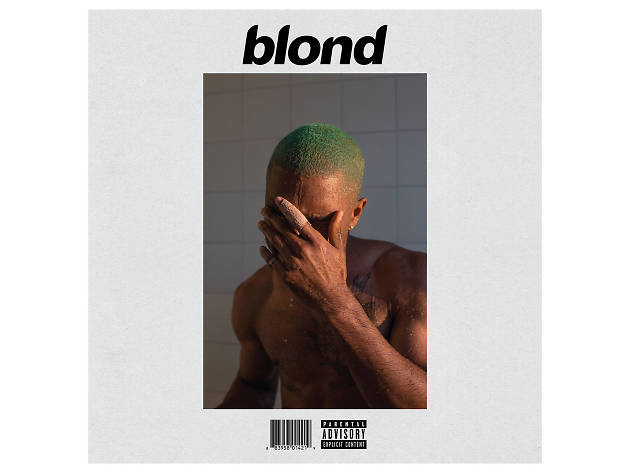 8. 'Blonde' – Frank Ocean
Frank Ocean took his sweet time releasing the follow up to 'Channel Orange'. And while the slow-tempo, interlude-heavy album might not have been the pop album many were expecting, the moody, atmospheric sequel is a definite grower that justifies the long lead time. In its entirety, 'Blonde' is an ambitious but relatable narrative, with themes spanning love, loneliness and social media, while 'Ivy', 'Nikes' and 'Pink + White' have emerged as standalone anthems.
Hayley Spencer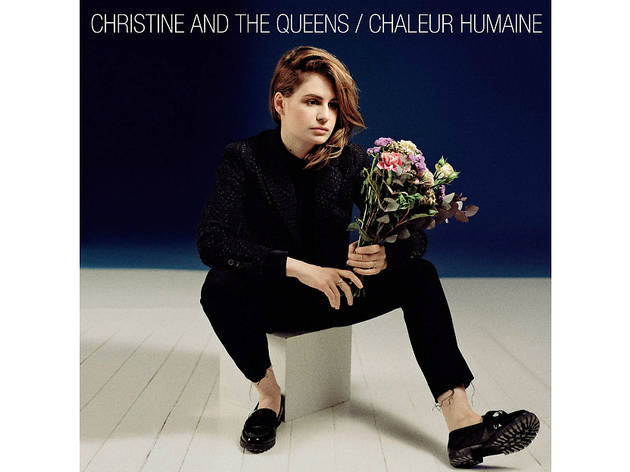 7. 'Chaleur Humaine' – Christine And The Queens
Even though Héloïse Letissier is a lifelong Anglophile who recorded her 2014 debut album in London, France's most exciting pop star took her sweet time releasing 'Chaleur Humaine' here. With extra vocals by Perfume Genius and Tunji Ige and music by members of Metronomy, it's pretty much the smartest pop album you'll hear this year by someone whose name isn't Beyoncé. James Manning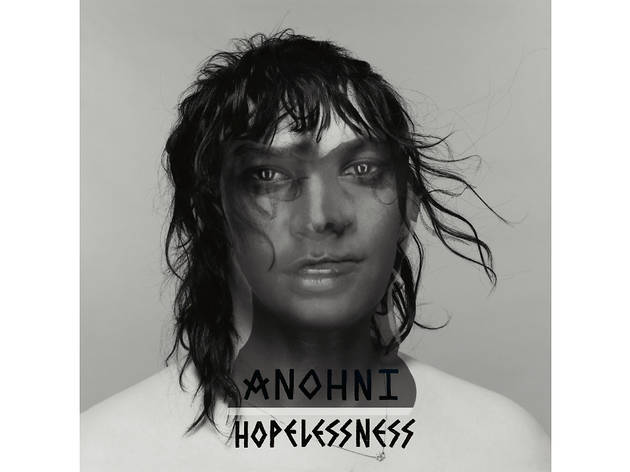 6. 'Hopelessness' – Anohni
After years of collaborations and soul-searching, this was how the former leader of Antony And The Johnsons returned to active duty: crooning about death, betrayal, surveillance, climate change and drone strikes. So yeah, 'Hopelessness' is as dark as the title would lead you to expect – but these angry, jagged electronic songs are also the most unexpectedly and seductively beautiful tracks that this singular singer's ever made. James Manning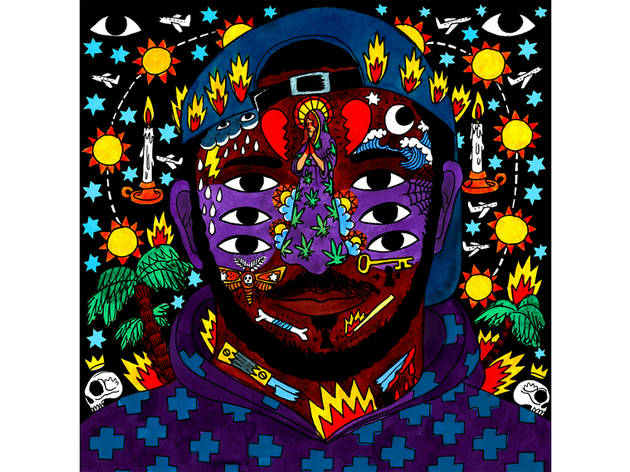 If anyone's looking for a new favourite Canadian after Drake's so-so 'Views' album, can we suggest Louis Celestin aka Kaytranada? Though he's been putting together deep and dreamy R&B tracks for a few years now (including productions for The Internet and Vic Mensa), '99.9%' is his debut album. Its fidgety hi-hats and drifting hooks are like sonic sunshine, and there's a cast of ace guest vocalists too: Syd Tha Kyd, Yukimi from Little Dragon, even Craig David. James Manning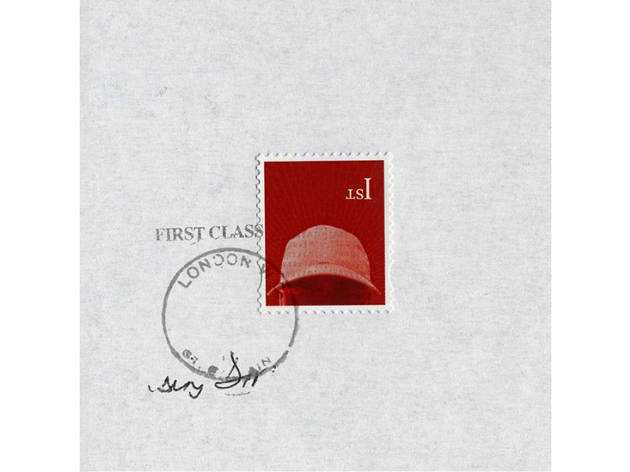 'By now you should know I hate waiting, I got no patience': ironically, that was Skepta's first line on an album that took three years to record and crowned a decade of hard graft. With guest spots from the grime fam and US megastars alike, 'Konnichiwa' gave Joseph Junior Adenuga his first UK Top Five album and took the sound of London's streets to the world like never before. James Manning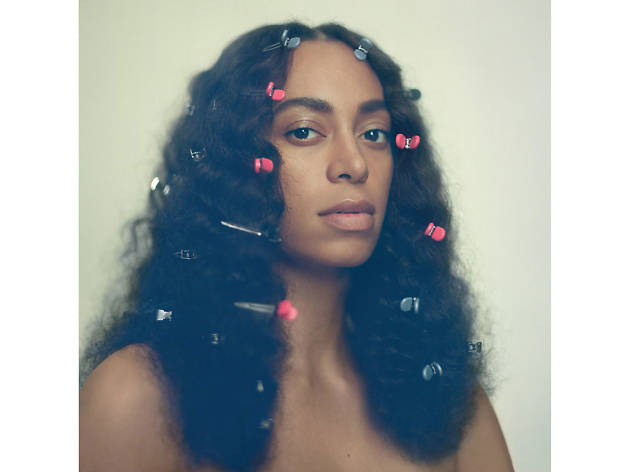 3. 'A Seat at the Table' – Solange
'Instant classic' isn't an honour you just fling upon any new millennial album, but in the case of Solange Knowles's third outing, it only feels appropriate. 'A Seat at the Table' is fantastic, presenting the singer's concerns about race, identity and love with dreamy melodies and soulful laments that seem fitting for the kind of year we've had. Everyone from Raphael Saadiq to Sampha are on board – but this is very much the Solange show, which deservedly should expect standing ovations for years to come. Matilda Egere-Cooper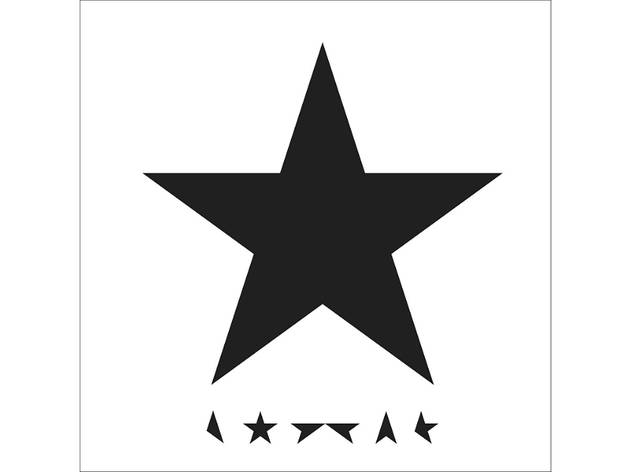 2. 'Blackstar' – David Bowie
Sometimes it's important to try and separate an album from its context. This absolutely isn't one of those times. Bowie's last LP was recorded in the shadow of death, and we hadn't even had time to process it – to break down its dark, cryptic, slyly witty lyrics and unpick the complex layers of its music – before its creator had shuffled off. What an album. What a way to go. James Manning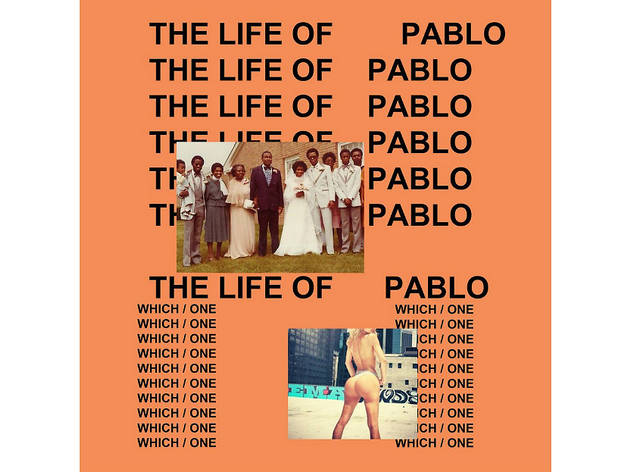 1. 'The Life of Pablo' – Kanye West
Across his seventh album, Kanye makes passing references to Apple's Steve Jobs – a man whose biography describes him as 'a complicated and exhausting man'. Of course, that aptly describes Kanye too. But the incredible, exciting and daring 'The Life of Pablo' really does show Kanye as a restless, Jobs-esque genius, with a flair for convening talented people and getting exceptional work out of them. Be that Rick Rubin or a 23-year-old bedroom producer from Manchester whose beat was bought over YouTube for 'Pt.2'. Most music media has spent a year reporting on Kanye: the personality. Talk about missing the point much. Oliver Keens
See what was popping last year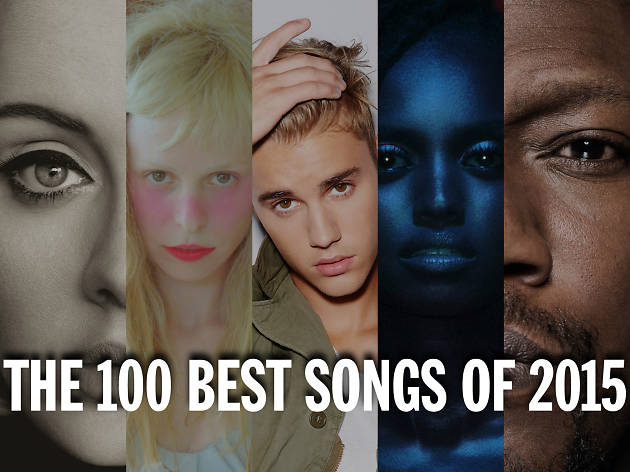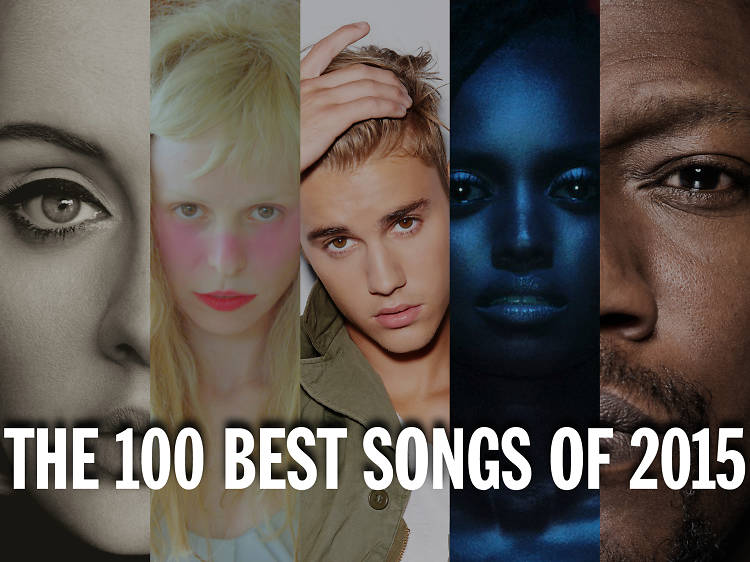 From pop bangers and dance floor-fillers to indie, folk, grime and R&B, here are the 100 best songs of 2015.
Support Time Out
We see you're using an ad-blocker. Ad revenue is Time Out's main source of income. The content you're reading is made by independent, expert local journalists.
Support Time Out directly today and help us champion the people and places which make the city tick. Cheers!
Donate now