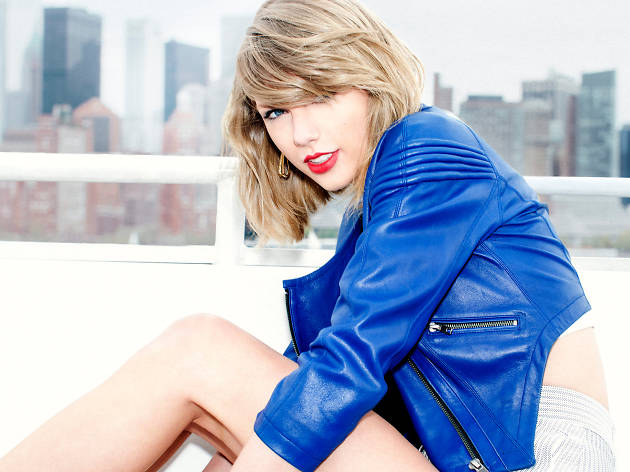 The 20 best Taylor Swift songs
From 'Love Song' to 'Shake It Off', we count down Taylor's greatest hits – the very best Taylor Swift songs
Is Taylor Swift the world's biggest pop star? She's almost certainly the smartest. She's cornered the global market in ultra-catchy songs about young adult life, won the adoration of squillions of fans and critics, smashed sales records with her latest album '1989', and made global headlines by pulling her songs off Spotify. And she's still just 25 years old.
As Taylor Swift prepares to touch down in London for a huge show at British Summer Time in Hyde Park, we decided it was time to take a look back at her astonishing career so far. We've already picked the best Rihanna songs and the best Eminem songs, and now it's time to give this young megastar her due with a countdown of the 20 best Taylor Swift songs.
Scroll through our Top 20, then vote for your favourite Taylor Swift song in our online ranker poll. It's time to go cray for Tay.
The 20 best Taylor Swift songs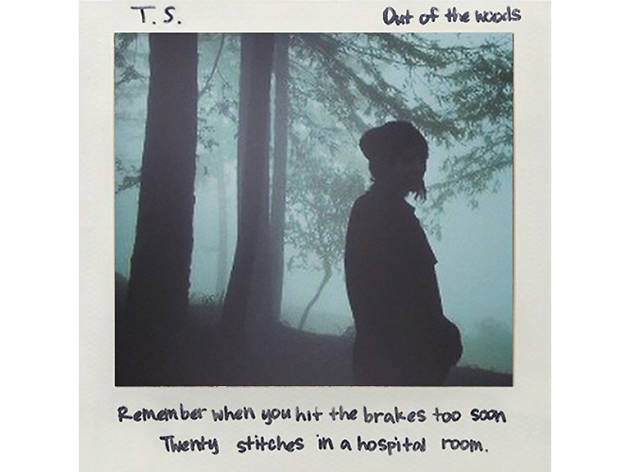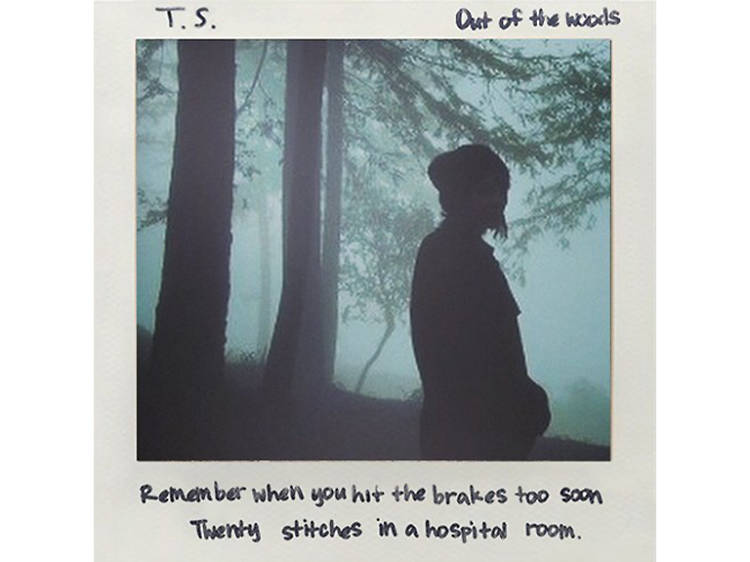 20. 'Out of the Woods' (2014)
Co-written with Fun guitarist Jack Antonoff, this super-catchy tune about a doomed relationship is a prime example of Swift's '80s-influenced rebirth on '1989'. The surprisingly dark middle eight places her other half in a 'hospital room' after he 'hit the brakes too soon', which fans reckon is a reference to the snowmobile accident Harry Styles suffered during the couple's 2012 ski trip.
Best lyric: 'When we decided to move the furniture so we could dance/Baby, like we stood a chance'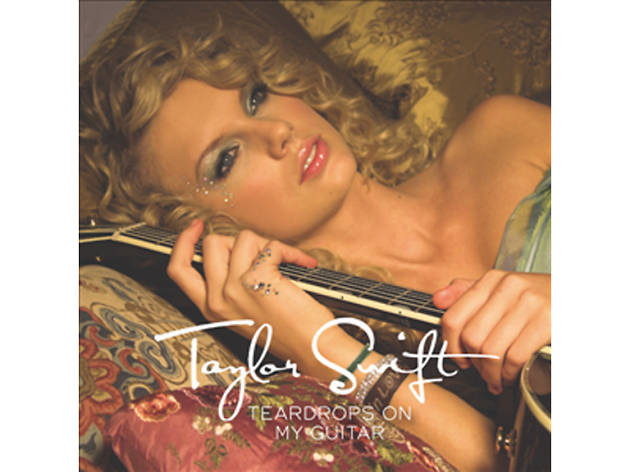 19. 'Teardrops on My Guitar' (2006)
Swift released her debut album when she was just 16, and this typically relatable tale of unrequited love was its biggest hit. 'Teardrops on My Guitar' was inspired by her friendship with a classmate called Drew Hardwick, who was apparently unaware at the time that Swift had feelings for him. Two years after the album's release, Hardwick unexpectedly turned up on Swift's doorstep, only to be told, 'Wow, you're late' – in other words: 'Sod off!'
Best lyric: 'And there he goes, so perfectly/The kind of flawless I wish I could be.'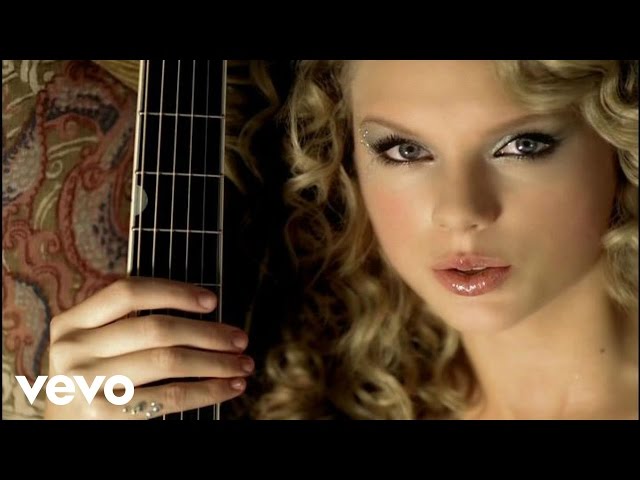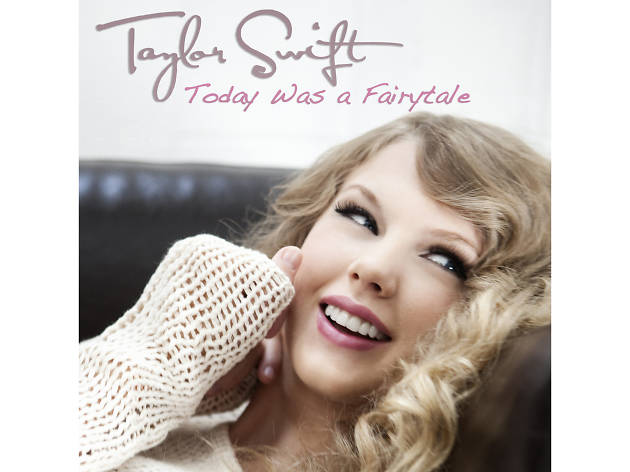 18. 'Today Was a Fairytale' (2010)
Taken from the soundtrack to 2010 romantic comedy film 'Valentine's Day' (in which Swift also appeared), 'Today Was a Fairytale' is as sweet and cheesy as its title suggests. But because Swift's wistful melodies are so effortlessly lovely, this is one pop cheesecake you can allow yourself to gorge on.
Best lyric: 'You told me I was pretty when I looked like a mess'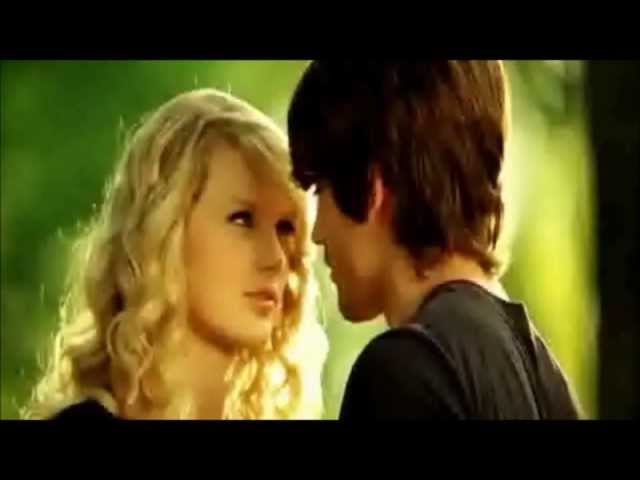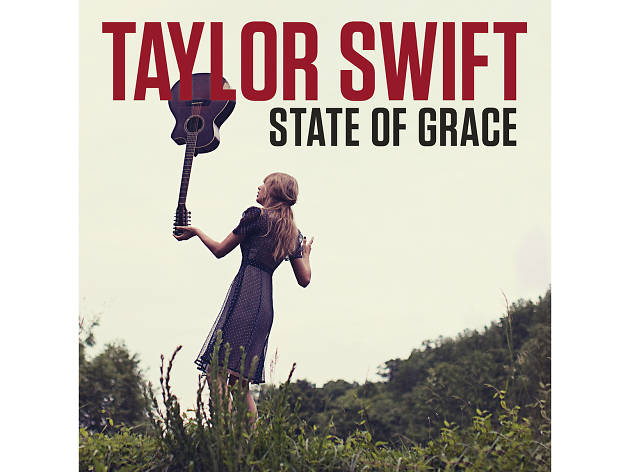 17. 'State of Grace' (2012)
The opening track from Swift's 2012 album 'Red' signposted her growing ambitions. With its driving drum beats and reverberating guitar riffs, 'State of Grace' has more in common with stadium rock than the singer's early country-pop songs. Her lusty lyrics add to the tingling excitement, as Swift sings about falling hard for a bad boy who can 'pierce the room like a cannonball'.
Best lyric: 'So you were never a saint/And I loved your shades of wrong'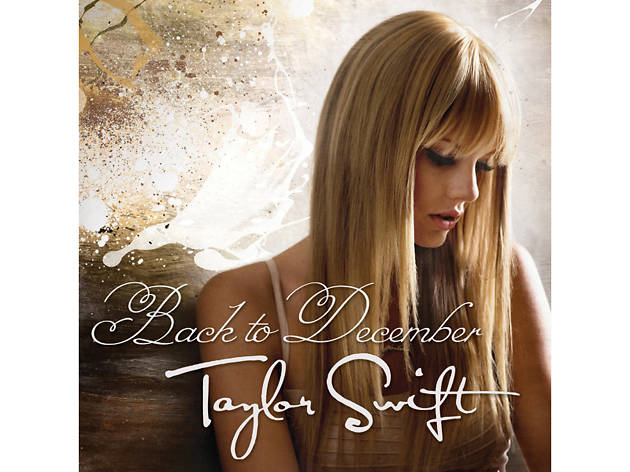 16. 'Back to December' (2010)
What makes this break-up song different from Swift's other beautifully-written heartbreak anthems? Well, on 'Back to December', she admits she's the one in the wrong. On this fan favourite from her 'Speak Now' album, Swift serves up a slice of humble pie made of guilt, regret and apologies – and she's just as relatable as ever.
Best lyric: 'I'd go back in time and change it but I can't/So if the chain is on your door, I understand'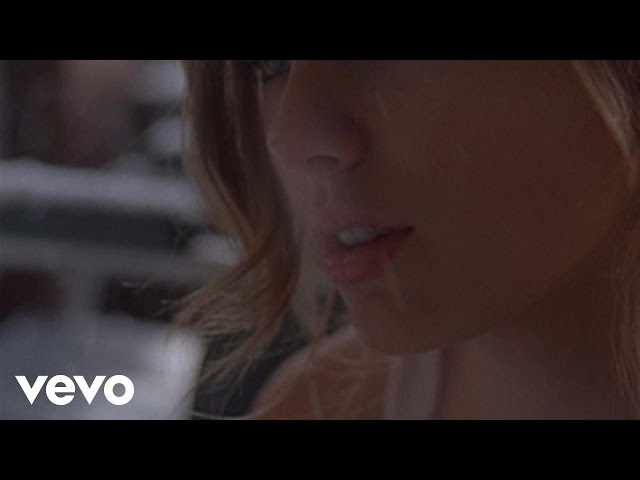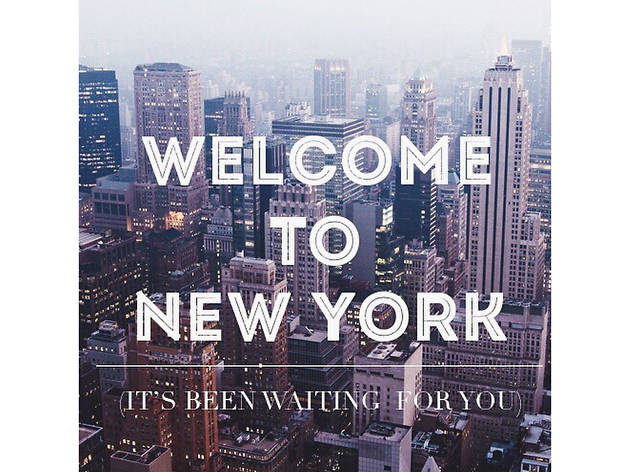 15. 'Welcome to New York' (2014)
Cynics can sneer that Taylor Swift's New York isn't one that most 'ordinary people' will ever know, but this synthpop gem still captures the giddy thrill of a small town kid moving to a big city for the first time. And she gets extra brownie points for winking at her LGBT fans with the couplet: 'And you can want who you want/Boys and boys and girls and girls.'
Best lyric: 'When we first dropped our bags on apartment floors/Took our broken hearts, put them in a drawer'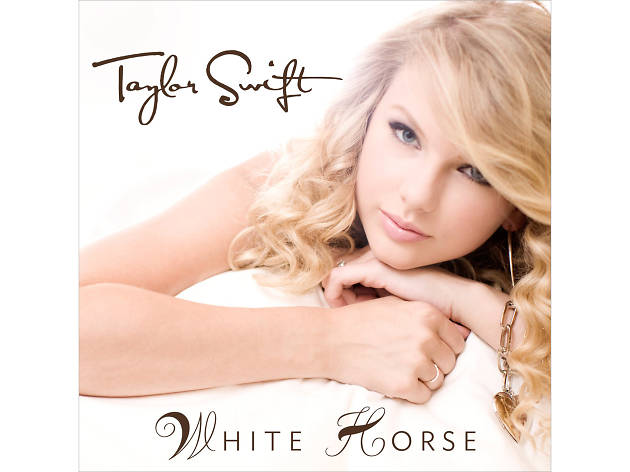 Released as the second single from 2008's 'Fearless' album, 'White Horse' is a sweet, early Swift song about the perils of young love. But as ever, you don't need to be a teenage girl to relate to Swift's precision-tooled storytelling. This quietly devastating ballad will resonate with anyone who's ever been fooled by a supposed Prince (or Princess) Charming.
Best lyric: 'I'm not your princess, this ain't a fairytale/I'm gonna find someone someday who might actually treat me well'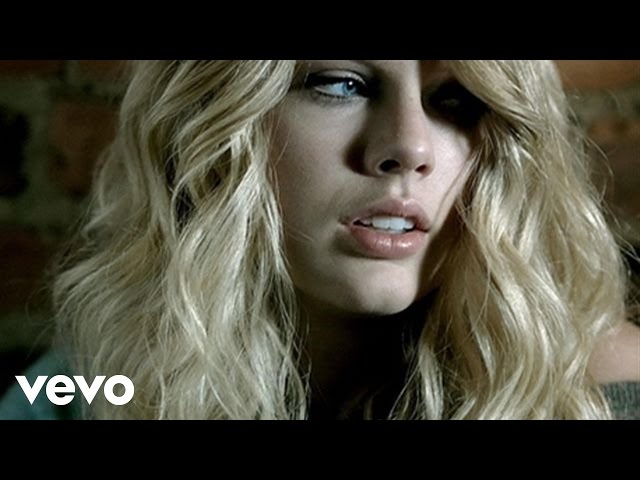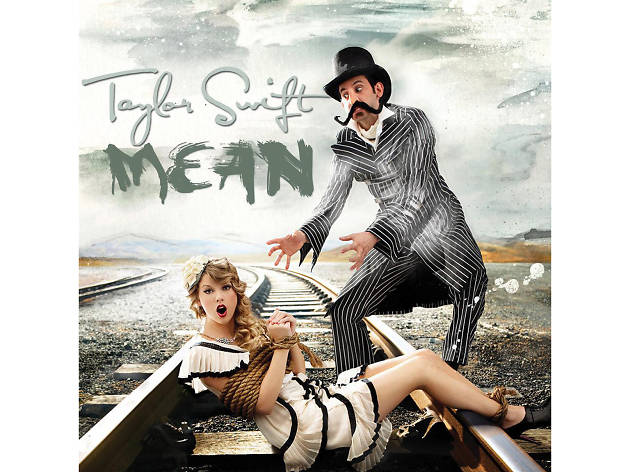 Swift calls out her critics on this ice-cool highlight from 2010's 'Speak Now' album. The bluegrass-tinged music provides a deceptively cute package for some disarmingly direct lyrics. 'Someday I'll be living in a big ol' city,' she sings on the chorus, as aspirational as ever. 'And all you're ever gonna be is mean.' Ouch.
Best lyric: 'Washed up and ranting about the same old bitter things/Drunk and grumbling on about how I can't sing'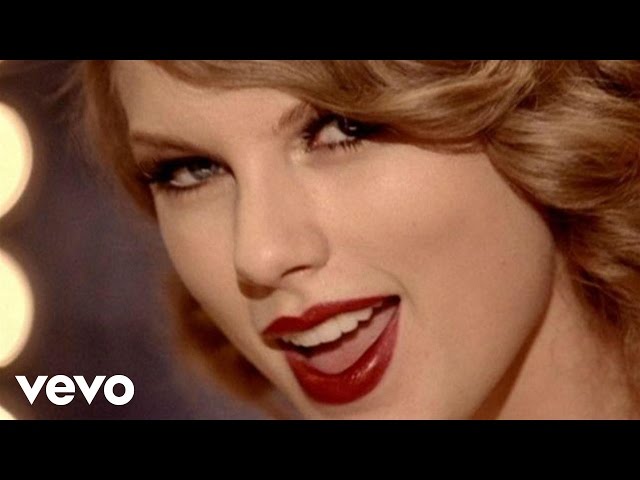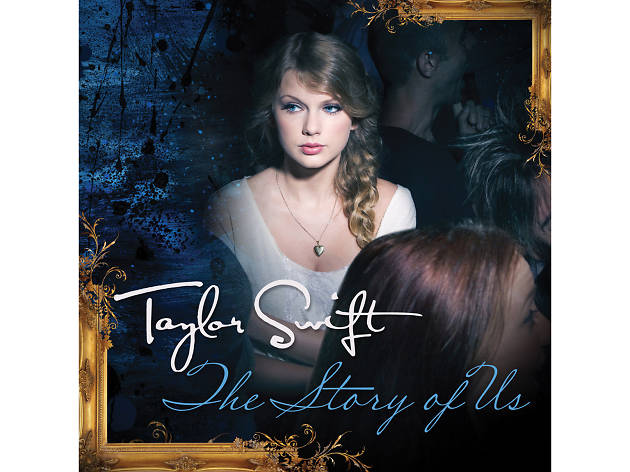 12. 'The Story of Us' (2010)
Swift hits the dance floor on this irresistible 'Speak Now' banger, which sounds a bit like 'Parallel Lines'-era Blondie bumping butts with Shania Twain (namely, amazing). Like all the best bangers, 'The Story of Us' packs sadness into its disco beats, as Swift analyses a painful break-up with cutting honesty.
Best lyric: 'This is looking like a contest/Of who can act like they care less'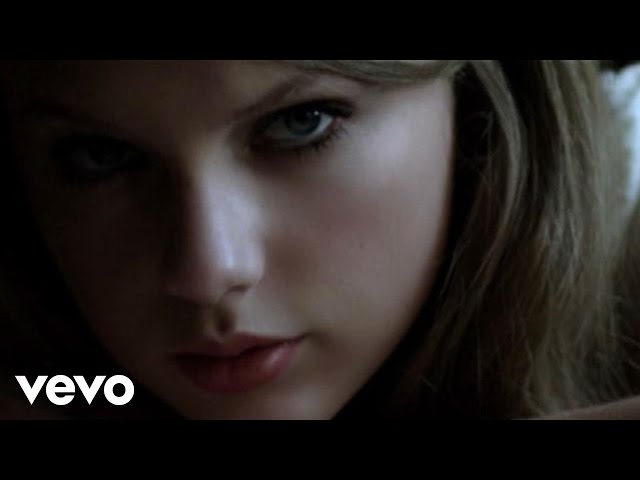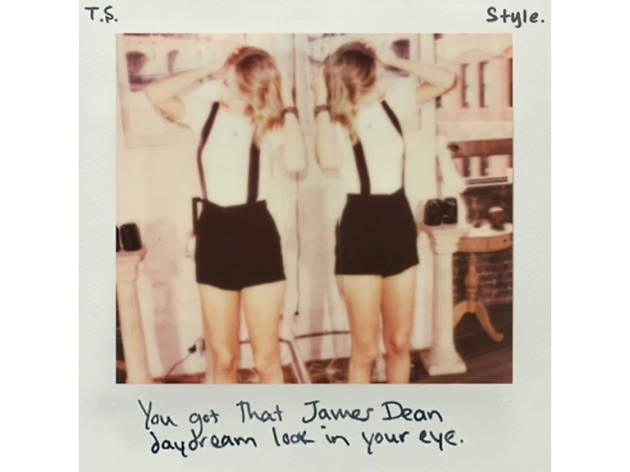 This dreamy stand-out from her '1989' album finds Swift singing about rekindling an on-off relationship. Musically, 'Style' is polished funk-pop perfection, with lyrics that keep on yielding teasing details. Check out the way Swift calls out her other half (who? The clue might be in the song title) for seeing 'another girl', then subtly acknowledges that she hasn't been entirely faithful either.
Best lyric: 'You got that James Dean daydream look in your eye/And I got that red lip classic thing that you like'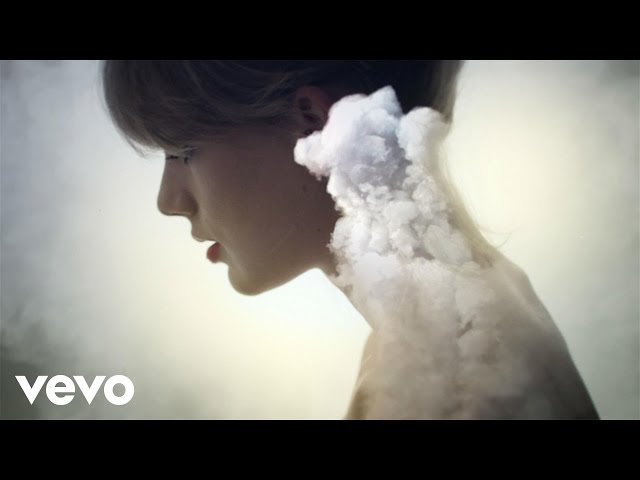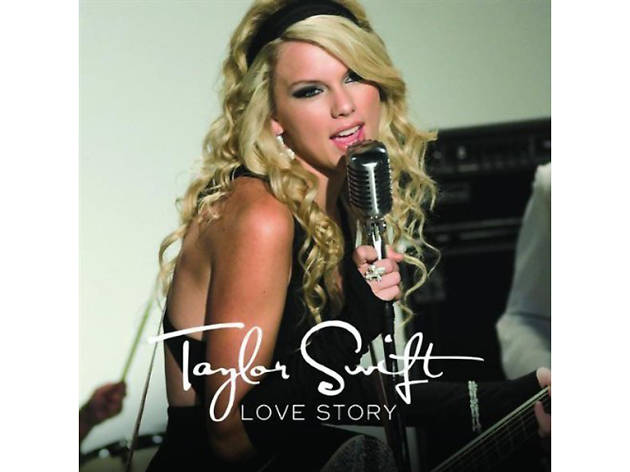 Tay's early songs could be pretty cheesy, and this 'Romeo and Juliet'-inspired tune is pure country-pop Camembert. But thanks to its efficient narrative and glorious chorus hook, 'Love Story' is impossible to resist – even before Swift seals the deal with a shameless key change worthy of an '80s power ballad.
Best lyric: 'I talked to your dad, go pick out a white dress/It's a love story, baby, just say "yes"'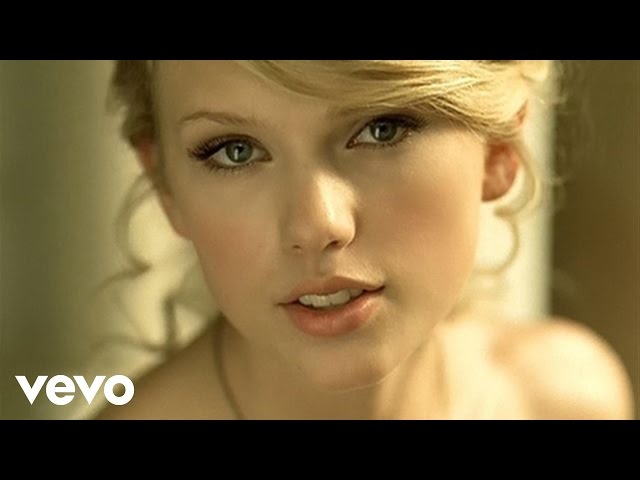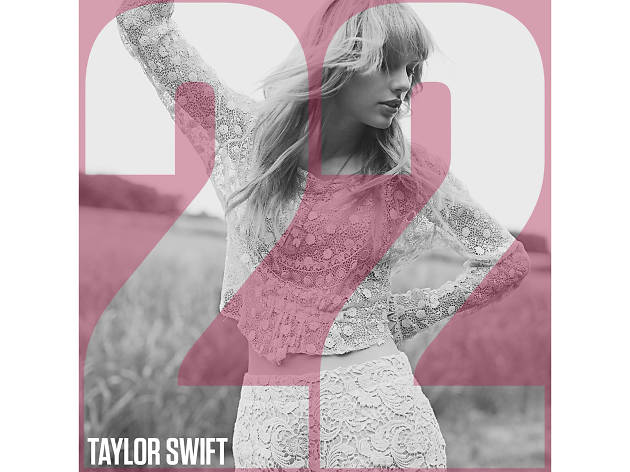 Co-written with Swedish hit-maker Max Martin, '22' is a giddy dance-pop song that's far smarter than the average giddy dance-pop song. By opening on the line: 'Tonight feels like the perfect night to dress up like hipsters', Swift lets us know she hasn't changed now she's mates with Lena Dunham. And when she mimics a 'cool kid' sneering 'Who's Taylor Swift anyway, eww?", she proves she's thankfully not too rich and famous to send herself up.
Best lyric: 'You look like bad news/I gotta have you, I gotta have you!'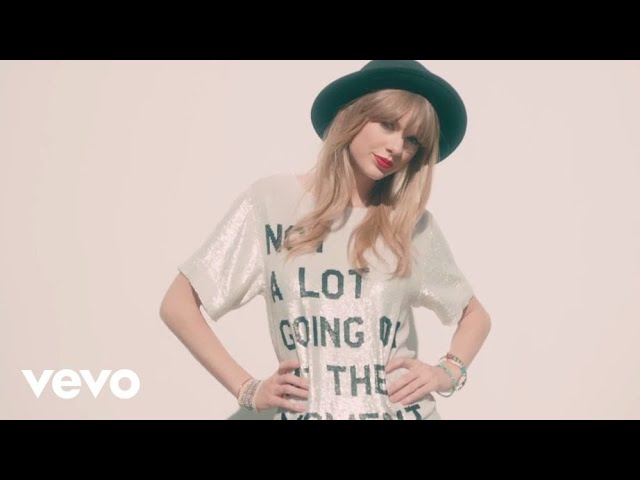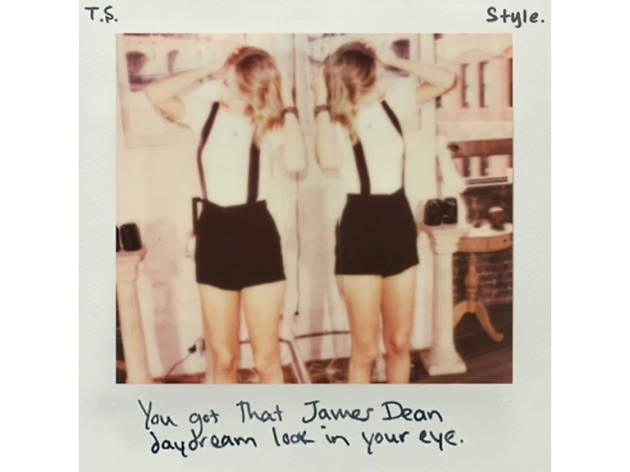 Rumoured to be inspired by a fling with Jake Gyllenhaal, this slow-burning break-up song contains some of Swift's most poignant songwriting. 'All Too Well' begins as a stripped down folk tune before swelling to become a full-blown arena ballad featuring some unforgettable Swift imagery. Did Taylor and Jake really spend a night 'dancing around the kitchen in the refrigerator light'? We want to believe it's true, obviously.
Best lyric: 'You call me up again just to break me like a promise/So casually cruel in the name of being honest'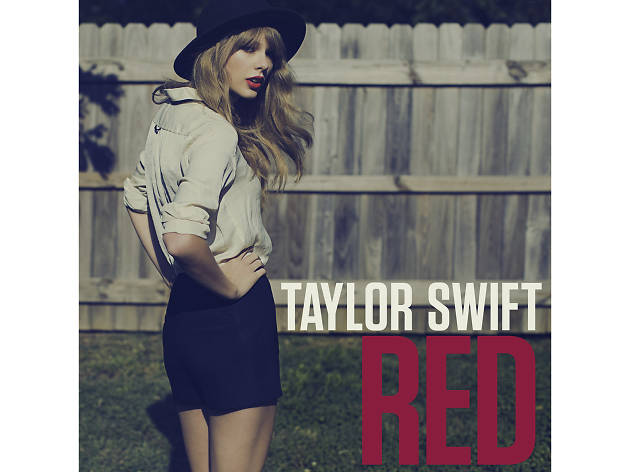 The title track from Swift's fourth album offers a brilliantly bittersweet dissection of an ill-fated relationship. Over slick pop-rock with a subtle country twang, Swift pulls out some of her best similes as she looks back at a romance that went from 'burning red' to 'blue like I'd never known'. Best not to put this one on if you're still feeling tender after a break-up.
Best lyric: 'His love was like driving a new Maserati down a dead-end street'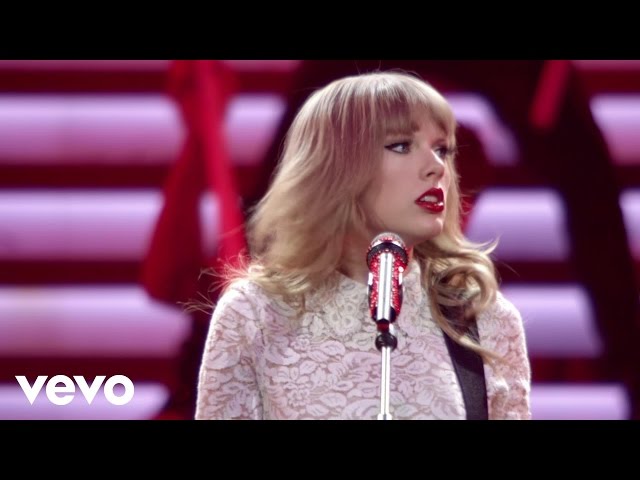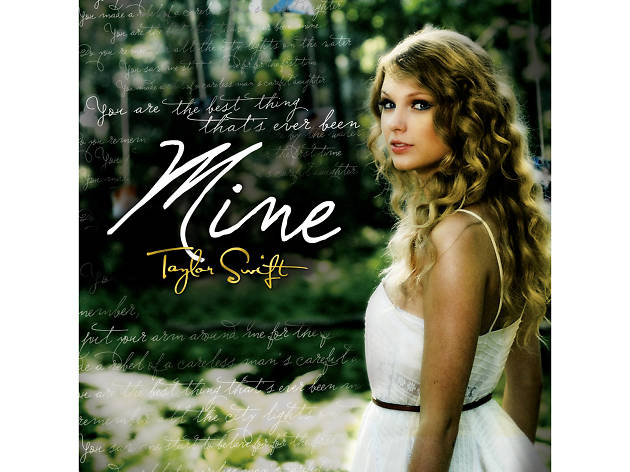 Swift's ability to turn her love life into pop gold is so renowned that it's become a punchline, but this single from 'Speak Now' shows off her formidable imagination. Here she assumes the role of a girl scared to commit romantically because (it's subtly implied) she comes from a broken home. Obviously she gets a happy ending, but Swift's sharp pop hooks and sharper lyrics make the journey there a delight every time.
Best lyric: 'You made a rebel of a careless man's careful daughter'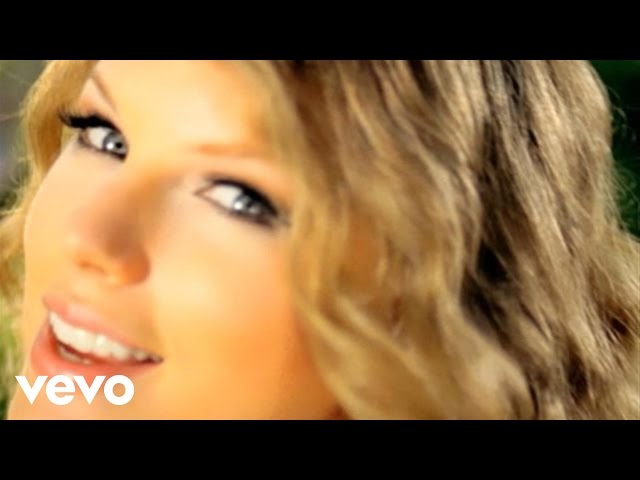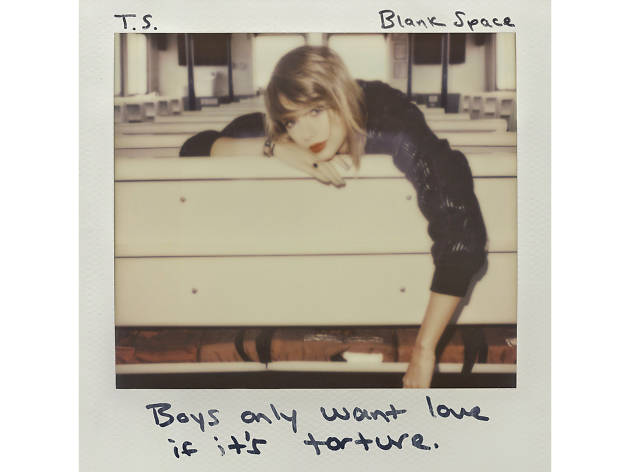 Swift's confidence as a songwriter reaches new peaks with this clever send-up of the media's perception of her. 'Got a long list of ex-lovers, they'll tell you I'm insane,' she winks just before the chorus. Though her knowing lyrics are totally on point, 'Blank Space' might have felt like an in-joke if she hadn't wrapped them in such a devastatingly catchy electropop package.
Best lyric: 'Darling I'm a nightmare dressed like a daydream'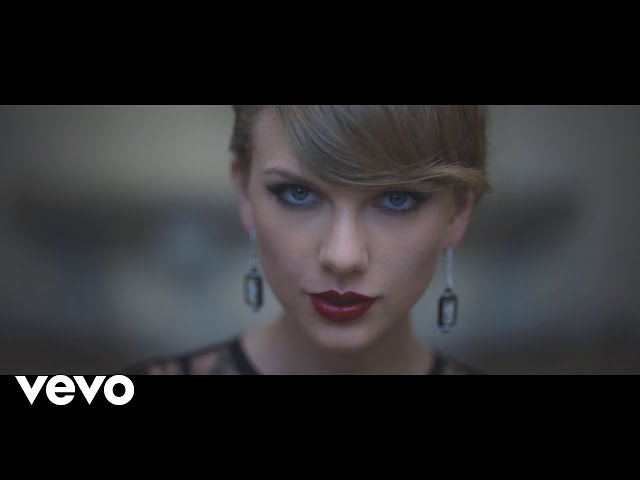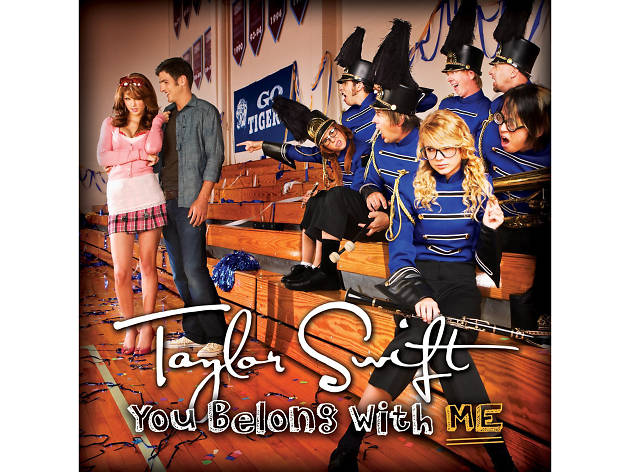 4. 'You Belong with Me' (2008)
There are (ahem) one or two other Taylor Swift songs about unrequited love, but none as infectious as 'You Belong with Me'. Here she's the girl-next-door, convinced she's perfect for the dream guy, but forced to watch from afar as he dates someone less suitable but more glamorous. Perhaps the only person who wasn't completely charmed was Kanye West, who famously interrupted Swift's acceptance speech when 'You Belong with Me' beat Beyoncé's 'Single Ladies' to the Best Female Video prize at the 2009 MTV VMAs.
Best lyric: 'But she wears short skirts, I wear T-shirts/She's cheer captain, I'm on the bleachers'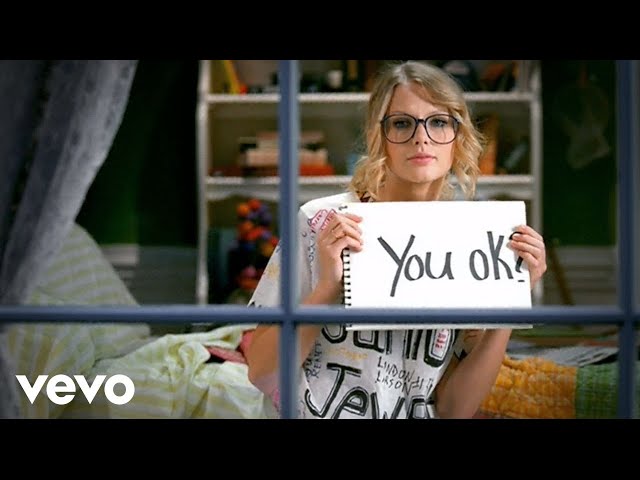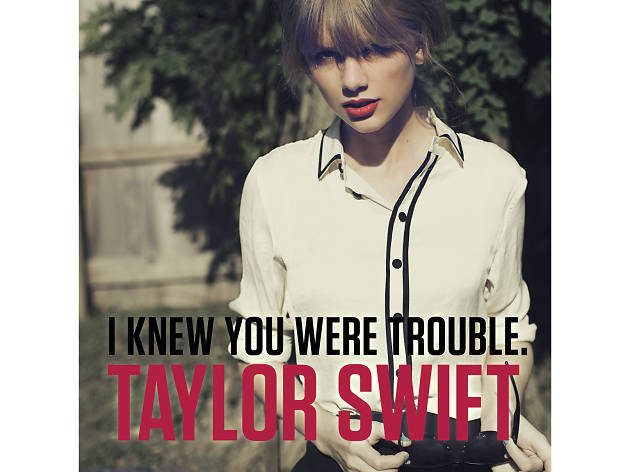 3. 'I Knew You Were Trouble' (2012)
On paper, Taylor Swift and dubstep shouldn't mix. Yet this 'Red' single works so well that even Lily Allen was impressed, branding the track 'siiiiiiiccck' on Twitter. 'I Knew You Were Trouble' also inspired a seemingly endless series of internet memes with Swift's 'Oh!' being replaced by everything from a screaming goat to Nessa from 'Gavin and Stacey'. But because the original is such a great song, it's managed to survive all the online lolz.
Best lyric: 'Oh! Oh! Trouble, trouble, trouble…' Obviously.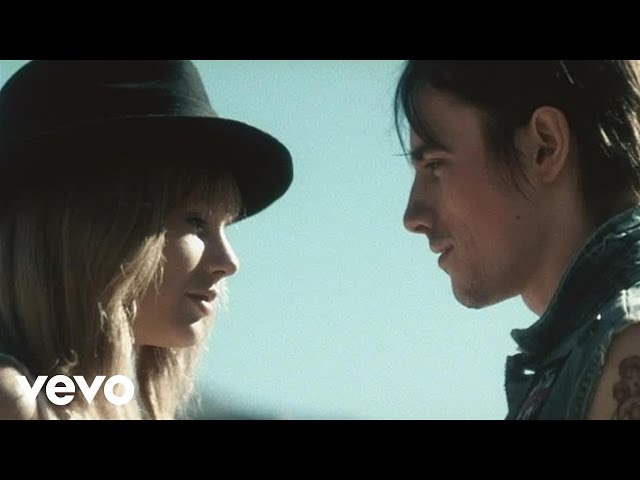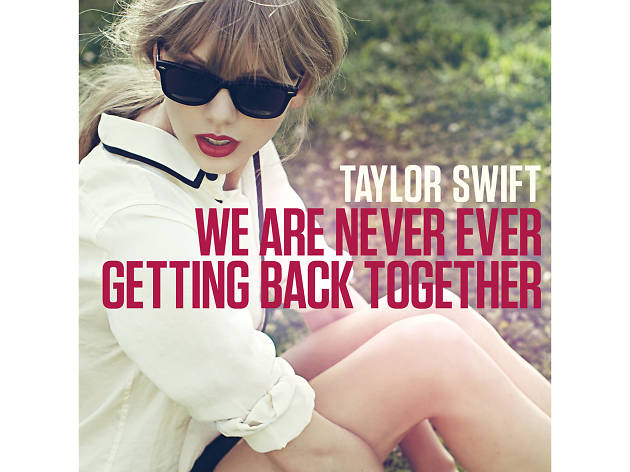 2. 'We Are Never Ever Getting Back Together' (2012)
Co-written with Max Martin and released as the lead single from 2012's 'Red' album, this was probably Swift's first full-on pop song. Had she turned her back on country music? Was she even that country to begin with? The correct answer was to shrug and get back to enjoying the track's thumping chorus, artfully snarky lyrics about a tedious break-up, and classic spoken word interlude featuring the immortal line: 'this is exhausting'.
Best lyric: 'And you would hide away and find your peace of mind/With some indie record that's much cooler than mine'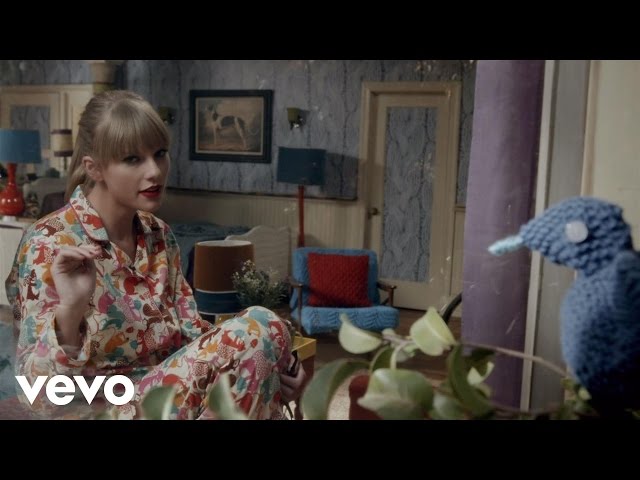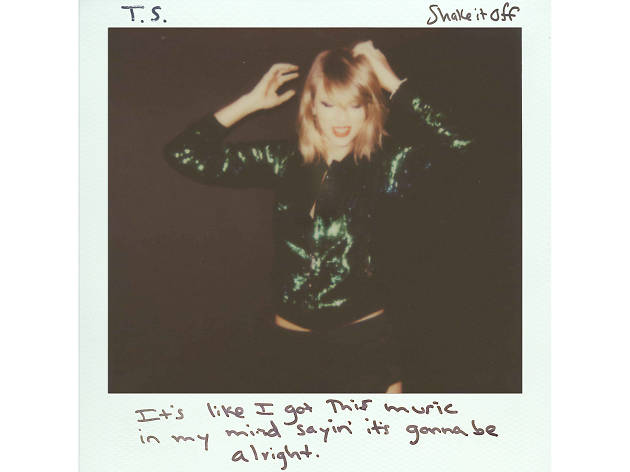 This sax-fuelled stomper from '1989' is Swift's most exuberant moment yet: a pop song so infectious you can't help singing along, even if you'd never dream of saying 'this sick beat' in real life. Though she's probably way more bothered than she lets on by what the 'haters' say, Swift's clearly having fun here. Check out the way she embraces her natural gawkiness with the middle eight's tongue-in-cheek rap, and try and imagine (say) Beyoncé showing a tiny fraction of that sly self-awareness.
Best lyric: 'I go on too many dates/But I can't make them stay/At least that's what people say'
'Shake It Off' also made our list of the best songs of 2014.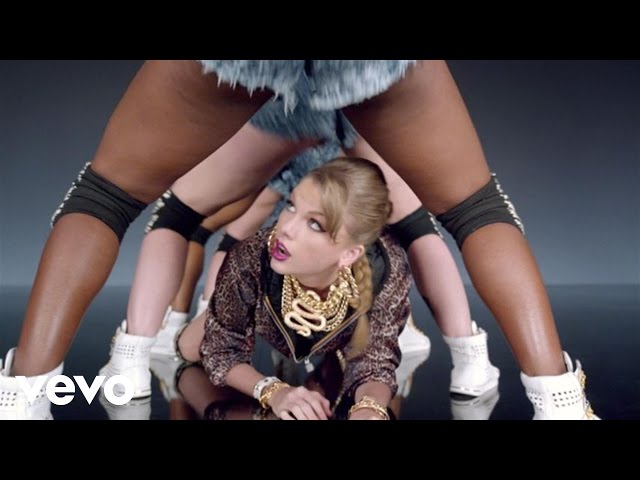 What's your top Taylor Swift song?
Support Time Out
We see you're using an ad-blocker. Ad revenue is Time Out's main source of income. The content you're reading is made by independent, expert local journalists.
Support Time Out directly today and help us champion the people and places which make the city tick. Cheers!
Donate now