Birdy – 'Fire Within' album review
The young singer finds her own voice on her second album of downbeat pop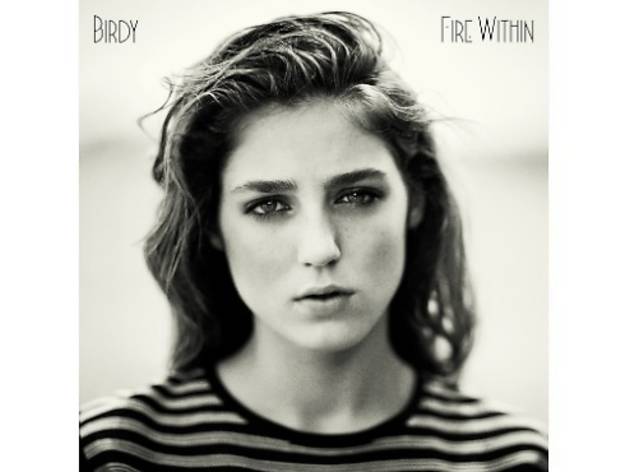 The XX
's 'Shelter', sung a strained version of Bon Iver's 'Skinny Love' and put her own sombre imprint on '1901' by
Phoenix
. These reproductions were perfectly pleasant, but there was nothing of Birdy in the record other than her vocals.
With this second LP, however, the songstress proves she's more than just a voice. There are touches of Coldplay's epicness in the sweeping chords of opener and single 'Wings' and hints of Adele's range on the gutsy 'All You Never Say'. Further into the album, 'Words as a Weapon' shows off melancholy violins and plucked mandolin that were undoubtedly inspired by her co-writer,
Mumford And Sons
' Ben Lovett.
As well as Lovett, Birdy has had Ryan Tedder (who's written for Beyoncé) helping out, along with Muse producer Rich Costey and Rage Against The Machine bassist Tim Commerford. With talent like that on hand, 'Fire Within' was never going to be a terrible album – but has the music industry machine managed to produce some more than mediocre here?
Yes, actually. This collection of touching originals reveals Birdy's listening habits and, more importantly, her personality. That's something we don't get time to register with 'X Factor' megastars such as One Direction, whose urgent poppiness feels like a bombardment. The fact that we didn't witness Birdy's every move in making the genuine and considered effort that is 'Fire Within', doesn't mean she shouldn't take her place in the pop pantheon.
Buy this album here
What are your thoughts? Let us know in the comments box below or tweet us at @TimeOutMusic.