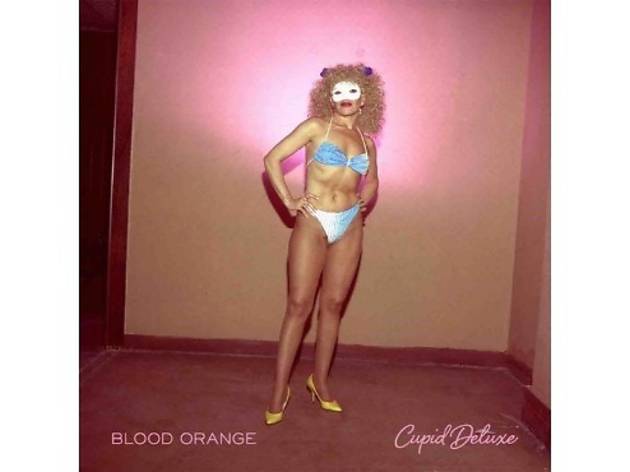 Blood Orange – 'Cupid Deluxe' album review
A career-best record from the time-travelling troubadour
However, after a restless first 27 years of life, the former Londoner has now settled in New York, and made new pals including Samantha Urbani ­– the lead singer of Brooklyn band Friends, who features prominently on this record. NYC's passion, openness and penchant for funky basslines are all over 'Cupid Deluxe', contributing to an air of worldly-wise cool. 'No one's waiting for you anyway, so don't be stressed now,' Hynes warbles with great feeling on 'It Is What It Is'.
You only need to witness his slinky moves in the video for album opener 'Chamakay' to see that Dev has learned to dance like nobody's watching. That track's breezy, tropical warmth and world music mysticism are carried across the LP, and mix wonderfully with the US influences: particularly Prince's taut pop and Peter Gordon's groundbreaking orchestral disco. The sheer number of influences contributing to 'Cupid Deluxe' suggest he's not quite fully settled, but this is easily Hynes's most honest album to date.
Buy this album here
What are your thoughts? Let us know in the comments box below or tweet us at @TimeOutMusic.