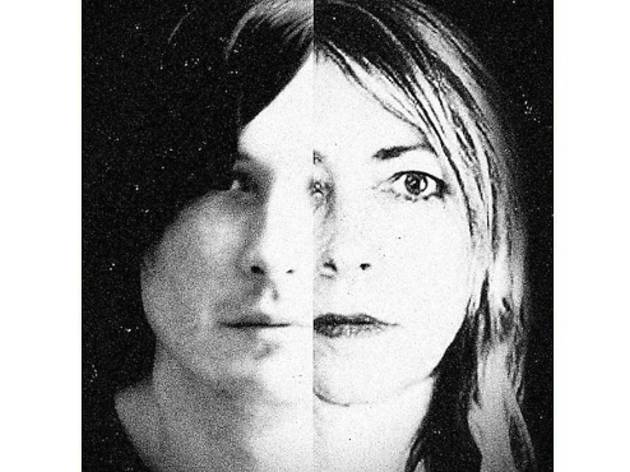 Body/Head – 'Coming Apart' album review
An austere, disturbing and subtly beautiful debut from the new Kim Gordon project
Much of the album consists of long, improvised noise passages, recorded live with minimal overdubbing: a process which Gordon has called 'scripted improvisation'. As that suggests, there are elements of pre-planned songcraft. Most tracks have lyrics, sung or spoken in Gordon's husky, off-key moan, and some established parts where the guitar lines lock tightly together.
The key to the album, though, is in the spontaneous clangs, whirs, thuds, swoops and throbs that Nace and Gordon wring from their instruments. They can have extreme results. One track, 'Murderess', matches a wailing vocal and folk-ballad lyrics from Gordon with a pounding low-frequency oscillation that would come with a compulsory migraine warning were the song more than a minute and eight seconds long. That's an extreme example – 'Last Mistress' is more typical of the rest of the album, starting from a relatively conventional chord sequence and smothering it in a low drone over the course of almost seven minutes.
At over an hour (the last two tracks alone come to 30 minutes), 'Coming Apart' can feel like a slog. Gordon is aware of this: 'It's kind of intense to listen to in one setting,' she's said; 'it's not happy music.' Nope – but dive deep, get thoroughly immersed, and you start to realise that 'Coming Apart' is full of beautiful details. You'll find an upbeat, almost pop guitar line buried in 'Can't Help You', or suddenly come across the rich and strange finger-picking on 'Frontal', or the warm, almost lullaby-like 'Untitled'.
Once you get into it, in fact, it's a rewarding process – and not totally different to listening to Gordon's old band, either. At its calmest moments, 'Coming Apart' recalls Sonic Youth's more recent soundtrack work (particularly Gordon's 'Blink', composed for the film 'Pola X'), and at its harshest it harks back to Gordon's roots in the New York no-wave scene. Curious to know what Kim did next? Don't worry. As long as you aren't expecting any 'Kool Thing' retreads, there's plenty here to love.
Buy this album here
What are your thoughts? Let us know in the comments box below or tweet us at @TimeOutMusic.