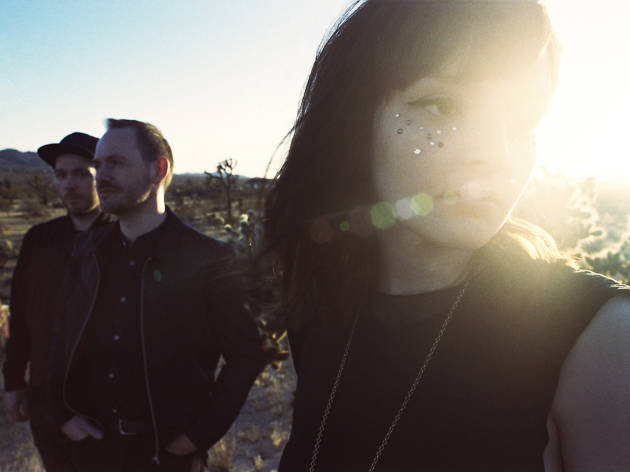 Chvrches talk internet trolls and their new album
Chvrches Lauren Mayberry, Iain Cook and Martin Doherty open up about their second album 'Every Open Eye' and how they beat the cyber-bullies
It's become a horrible cliché to call any up-and-coming act with a SoundCloud page 'big on the blogs', but Chvrches really did build a sizeable buzz online before they became popular 'IRL'. After the brilliant early singles 'Lies' and 'The Mother We Share' had introduced savvy pop fans to their glistening '80s synthpop sound, the Glasgow trio – singer Lauren Mayberry and multi-instrumentalists Iain Cook and Martin Doherty – released their acclaimed debut album 'The Bones of What You Believe' in 2013 and celebrated as it went gold.
They're back this month with 'Every Open Eye', a second album of shimmering electropop earworms – yet the misogyny from internet haters remains grimly persistent, despite being bravely challenged by the band in the past. During a candid interview, Chvrches explain why they're determined to keep on speaking out against the cyber-bullies.
How does the new album differ from your debut?
Lauren: 'It maintains a lot of the same elements from the first album, but I think it's a lot more sure of itself. It sounds like a more distilled, focused version of what we believe this band to be.'
Iain: 'Looking back, the first album kind of feels like a beta version. This is a much more defined representation of the Chvrches sound.'
A lot of these songs are properly rousing - especially 'Clearest Blue' and 'Make Them Gold'. Were they written to become anthems?
Iain: 'To me it feels like quite an an empowering and uplifting record, so if people take that away from it, we'll be really pleased.'
Martin: 'I just want the album to move people in some way. I'd be much happier if someone said "I fucking hate your record" than "Your record means absolutely nothing to me".'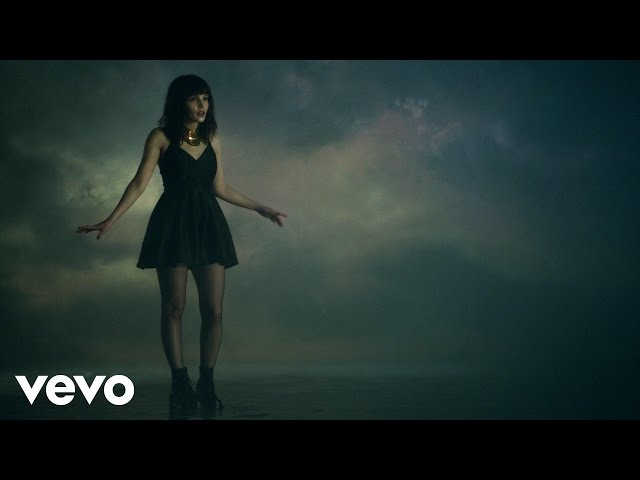 Speaking of hate, your band seems to provoke an incredibly strong reaction from online trolls. Why do you think that is?
Lauren: 'A lot of it is bog-standard, bargain-basement misogyny, but then you've got this extra twist because it's online. We get it more because we're in the public eye – but cyber-bullying happens to women working regular jobs all the time. It's the same shit as when women get catcalled as they're walking down the street.'
Last month you publicly called out users of a messageboard for making incredibly lewd comments about Lauren's appearance in the 'Leave a Trace' video. Do you consider it your responsibility to speak out against online misogyny?
Lauren: 'This stuff is sent directly to us in an effort to scare and intimidate us, and by not saying anything about it, nothing is achieved. If there are young girls who like our band, I want them to take away from this situation that you can and should do whatever the fuck you want to do. You shouldn't stop doing things because people have made you afraid to do them.'
Iain: 'I wish we could make the trolls' mums read what they wrote.'
Lauren: 'People use the argument, "Oh, they're just dickheads on the internet". But if you think they stop having these thoughts when they shut down their computers, you're mad. I'm sure they don't talk to girls in Sainsbury's like this, but the mentality's still there. That kind of weird, threatening, disrespectful reality still exists in their heads.'
'Changing our approach would be letting them win'

The internet played a big part in the rise of Chvrches. Would you ever be tempted to unplug?
Martin: 'We can't shy away from it and bury our heads in the sand – that's successful intimidation right there. Changing our approach would be letting them win.'
Lauren: 'When it happens, I just try to take a breath and keep going. A lot of amazing stuff has come out of the internet too. I like engaging and interacting with our fans online; it's important to invest in the community that made your band what it is today. I grew up going on messageboards and I would have just died if someone from my favourite band had messaged me.'
How do you interact with your fans?
Lauren: 'I send them loads of gifs! Because a lot of the stuff we've talked about in this interview is serious, people might think we're these really scowly, po-faced people. We're not! There's stuff on the internet that we're justifiably fucked-off about, but there ís this whole otherside [of online life] that's filled with good stuff and positivity.'
Martin: 'There's even a Martin Doherty "Academy of Dance" online dedicated to my flailing. They've got T-shirts and everything.'
Lauren: 'And a few weeks ago someone started a Tumblr for funny Chvrches gifs. There's a brilliant one of Iain just going: "I'm sorry, I'm sorry, Im sorry..." What did I do before gifs? They bring me so much joy and happiness. See, I don't want to get off the internet. I fucking love gifs, so let me be.'
Chvrches release 'Every Open Eye' on September 27.
Support Time Out
We see you're using an ad-blocker. Ad revenue is Time Out's main source of income. The content you're reading is made by independent, expert local journalists.
Support Time Out directly today and help us champion the people and places which make the city tick. Cheers!
Donate now