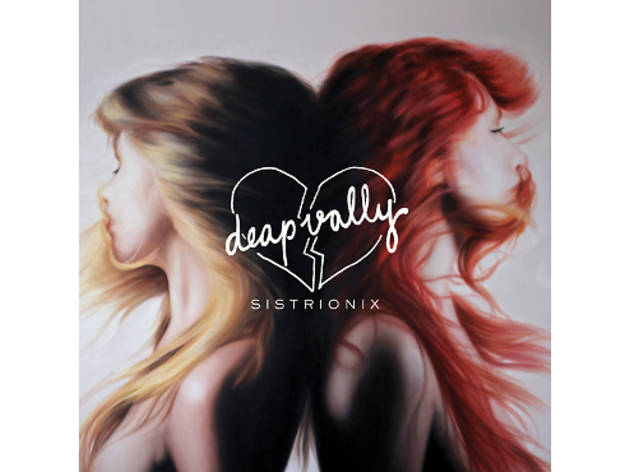 Deap Vally – 'Sistrionix' album review
The LA duo's debut record is brain-bashingly loud, and mostly compelling
Whether or not 'Sistrionix' picks up any other accolades this year, it's easily the loudest album made by two women who met at a crochet class. Julie Edwards (drummer) and Lindsey Troy (singer, terrific axeperson) are LA valley girls who make stripped-back, fuzzed-up blues-rock in the White Stripes mould – except louder. The guitars and Troy's AC/DC-inspired wailing are brain-bashingly high in the mix.

The reason for this tumult? It's men, of course (what did you expect from an album called 'Sistrionix'?). During 11 tracks it's hammered home that men can be lascivious, cheating, war-mongering dullards. Moreover, guys' desire for the deep valleys of Deap Vally is pretty pathetic. 'Brother, brother, brother. These legs are closed to you' is Troy's withering dismissal on 'Lies'. This album is one hell of a sexual power play, with the duo taking the bad-girl mystique of '70s rockers The Runaways into aggressive, and compelling, new territory.

Hints of self-aware humour within some inspired lyrics help break things up: 'I'm a woman with intention, tapped into infinity. You're a pencil pusher with a pension, what can you teach me?' is one brilliant line, from 'Women of Intention'. At times, however, the passion in the music fizzles into cliché: 'Make My Own Money', 'Bad for My Body' and 'Raw Material' (chorus: 'get your hands off my raw material!') all feel like filler.

A righteous, and riotous, riff on female empowerment, then, and a welcome new take on hard rock hyperbole. Appreciate this, and you and your crochet class can enjoy 'Sistrionix' to the fullest. What are your thoughts? Let us know in the comments box below or tweet us at @TimeOutMusic.