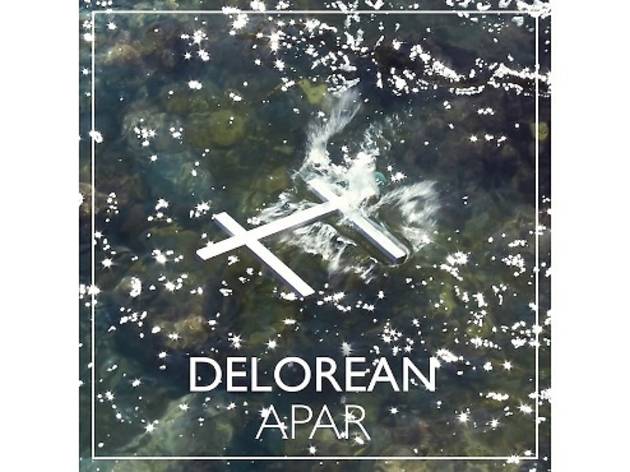 Delorean – 'Apar' album review
The Basque group let their sun-drenched electronica mature on a smart fourth album
John Talabot
and El Guincho – but this time Delorean display a well-rounded maturity that could see them achieve genuine cultural longevity.
Delorean frontman Ekhi Lopetegi, describes 'Apar' as their 'big production album'. It's their first outing on True Panther Records, and – perhaps in an attempt to deliver the goods for a label that could quite feasibly be described as their spiritual home – the boys have produced a sound that moves way beyond soundtracking poppers and pillocks at an east London afterparty. On first listen it's hard not to pine for the easy pleasure of those big house moments that featured so heavily on 2010's 'Subiza': rousing pianos are thin on the ground now, and samples have been replaced by original studio work. The chiffon-and-diamante soul divas that Delorean sampled on previous records are replaced by indie musicians in vintage pinafores: Chairlift's Caroline Polachek and Glasser's Cameron Mesirow both take turns on guest vocals.
Overall, though, the group's organic ambition has paid off. Album opener 'Spirit' lives up to its name, unabashedly piling choir vocals on top of searing guitars and neon-bright synths. Elsewhere the daybreak delirium is punctuated by a well-observed melancholy – there are wistful hints of Poliça on 'Unhold'; you'll root for Lopetegi's windswept, second-language croons on 'Destitute Time'; and album closer, 'Still You', plays a New Order-style blinder: it's capable of slaying a dancefloor or drawing a salty Spanish tear, depending on the mood.
Part of Delorean's charm has always been their nerdy, Hot Chip-like ability to squirrel away influences from right across the board (they are incurable R Kelly groupies) and somehow work them into something entirely idiosyncratic. This fourth album seals their sound, deserving a place amongst this year's success stories – and not just to cure those glass-half-full broken hearts.
Buy this album here
What are your thoughts? Let us know in the comments box below or tweet us at @TimeOutMusic.