Dels – 'Petals Have Fallen' album review
The rising rapper paints a dark picture over inventive hip hop beats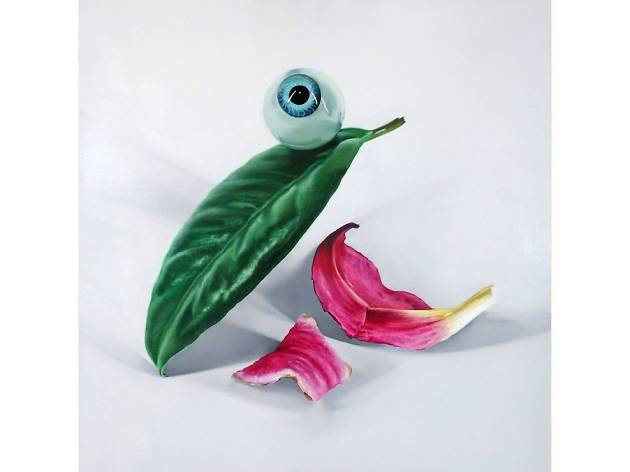 'I'm in the dark, just like you', we hear repeated during 'Limbo', the first track on 'Petals Have Fallen'. And it is in the darkness we remain throughout Dels's personal and emotive second album. In keeping with its delicate title, the 29-year-old Londoner, Kieren Gallear, takes a softer approach than on his debut, 'Gob' (released in 2011). Both share his refreshing take on experimental hip hop with off-kilter 'Yeezus'-esque beats and honest lyrics.
The album's executive producer is Lewisham-born musician Kwes, who's worked with the likes of Damon Albarn, The XX, Eliza Doolittle and London-based musician Ghostpoet. Kwes's production is partially responsible for the record's cohesion and wholeness, and most of the tracks have an echoing electronic sound to them, with Dels's steady rap style remaining distinctive throughout. But this is also an album with variation; the synths on 'Fall Apart' are catchy, while on 'RGB' they're intense, both of which are reminiscent of the heavier sounds on 'Gob'. Female vocals add light to 'Burning Beaches' and 'Pulls', and the cawing chant and quickened drum beat on 'Pack of Wolves' lend an almost tribal feel.
There are also beats from some big names on 'Petals Have Fallen'. Micachu, of experimental pop band Micachu And The Shapes and composer of the soundtrack to cult film 'Under the Skin', lays down some backing and Bonobo adds tinkling sounds to 'Pulls'.

When Dels is not making music he works as a graphic designer and video director. His background in the visual arts is noticeable, with the songs conjuring up surreal images in the mind's eye of the listener: 'Colours dripping from my eyes', he says in 'Burning Beaches'. This rapper is a sincere storyteller. He lets us into his bad dreams and bad trips through lines such as 'My brain's been eaten by my missus, I know how sick this list is'. 'Lost For Words' is particularly poignant: 'We've just lost Oscar', he says, as rolling synths and kick drums melt and build towards an epic finish. 'I ask myself why, is my soul in his flesh? As my mother cries, acid tears roll down her neck.' This is one of the most affecting lines on the album.

Although he's been repeatedly compared to Ghostpoet, Dels is no clone. He's carving out his own twisting path in the UK hip hop scene. Let him lead you down it.
What do you think of 'Petals Have Fallen'? Let us know in the comments box below or tweet us at @TimeOutMusic.


Buy this album on Amazon | Buy this album on iTunes

More to explore
Snap up exclusive discounts in London
Time Out's handpicked deals — hurry, they won't be around for long...