Dirty Beaches – 'Drifters/Love Is the Devil' album review
A haunting record of alienation and despair in a foreign city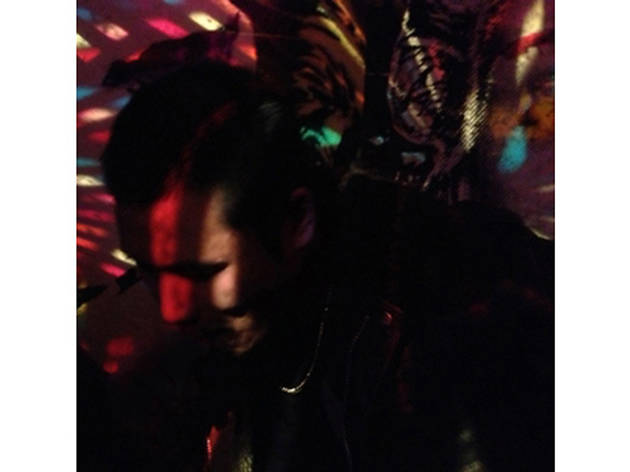 Dirty Beaches – 'Drifters/Love Is the Devil'
Alex Zhung Hungtai, the prolific musician behind the Dirty Beaches name, is a drifter. Born in Taiwan, he has lived in China, Canada, Hawaii and on both coasts of the USA. And his music wanders too: his earliest recordings were ultra-lo-fi home recordings that drifted from Leonard Cohen-influenced ballads to hauntological ambient tracks, all put out on cassettes and CDRs by tiny local record labels. When he released his breakthrough album 'Badlands' in 2011, the references shifted again: it was an all-American record, a distorted '50s rock 'n' roll soundtrack for lost highways and midwest ghost towns. 'Badlands' channeled Suicide and Sun Records, Springsteen's 'State Trooper', surf rock and Spector, as well as the dreamlike Terrence Malick movie that lent the album its title. Its eight tracks – put together with original guitars, sampled records and scratched record-style vocal distortion – ranged from nightmarish rock 'n' roll reductions to morbid doo wop.
Then, after the release of 'Badlands', Hungtai was on the move once more. In 2012 he relocated to Berlin to record two new albums, now released together as 'Drifters/Love Is the Devil'. And his music has shifted with him: whereas 'Badlands' was a hyper-referential American composite, 'Drifters' is decidedly European. Instead of the blues, Hungtai draws on classical music, French coldwave and even Can-style krautrock. He sings in French and Spanish, and several tracks are pinned by their titles to specific locations: Lisbon, Belgrade, the Danube, and Berlin itself.
Like another exile-in-Berlin album, David Bowie's 'Low', this is an introspective record of alienation, loneliness and despair in a foreign city, informed by Hungtai's relationship breakdowns, isolation and self-doubt. And, like 'Low', it moves from propulsive, semi-conventional songs to abstract, ambient instrumental pieces. The first half of the album, 'Drifters', is a less referential sequel to 'Badlands', all propulsive grooves and fuzzy vocals. 'I Dream in Neon' has a blues lope that makes it a distant cousin of Iggy Pop's own Berlin anthem 'Nightclubbing'. 'Mirage Hall', with a taut electronic beat backing Hungtai's anguished Spanish screams, comes across like Throbbing Gristle adapting Federico García Lorca.
But it's the 'Love Is the Devil' half of the album that is the real achievement. Drawing on skills sharpened by writing several film soundtracks since 2011, with 'Love Is the Devil' Hungtai has made something incredible and cinematic, full of gently throbbing rhythm tracks, swelling synthesisers, and classical-edged elegies for piano, strings and saxophone – all cloaked in heavy, misty reverb. It summons ghosts like older Dirty Beaches material, but finds them in the ancient, teeming towns of the Old World rather than on the US interstates. 'Love Is the Devil' is a soundtrack for the damp, empty spaces of Europe's boneyard cities: the tunnels under Paris, the back alleys of Budapest, or the Berlin streets at midnight.
Sponsored listing
The Blues Kitchen Shoreditch
This Curtain Road venue is close in style and sentiment to its big sister, The Blues Kitchen over in Camden. Expect, then, a restaurant, bar and music venue with a hefty Stateside influence - from its bourbon and its barbecues all the way to its blues.  Music does have a big part to play here. There's live artists pretty much every night of the week, with everything from rock 'n' roll to swing, motown, roots and even gospel complementing all that smokey blues. Keep an eye out for nights where food and music combine in happy harmony - think bargain ribs gnawed to a soundtrack of soul.  An in-house barbecue, with meats smoked over fruit woods in their own fire pit, is kept busy - orders of beef brisket, smoked chicken, short beef ribs and burnt ends glazed with a beer and hickory barbecue sauce prove popular. Chilli,gumbo and a catfish jambalaya also feature. 
Venue says: "'Free wing Fridays' between 5-7pm at the Blues Kitchen Shoreditch. Come down and get your wing on!"