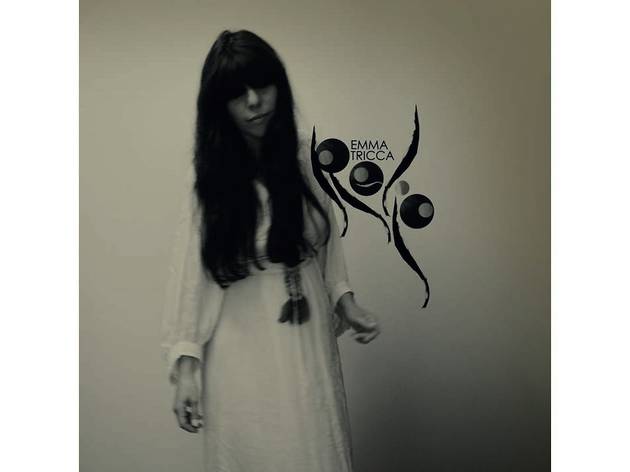 Emma Tricca – 'Relic' album review
Folk, electronica and film soundtracks feed into these sharp but shifting songs
Italian-born, Hackney-based folk princess Emma Tricca follows her fragile 2009 LP 'Minor White' with this stronger and subtly stranger effort: a drifting and dreamlike work of intimate reflection and otherworldly angst. As the title suggests, Tricca takes her musical cues from the past: her touchstone is early '60s Greenwich Village, but there are hints of other eras here too – Italian
giallo
soundtracks, Eno-esque ambience, neo-classical drones – in the semi-electronic backdrops, muted sound effects and quivering strings which haunt almost every track.
But the defining instrument is Tricca's voice, which has begun to develop away from a light, Baez-ian trill and into something more gutsy and soulful – a touch affected at times, perhaps, but backed with real steel. Opener (and, in a reprise version, closer) 'Golden Chimes' sets the scene with a crisp acoustic guitar, a rising melody and a rumbling undercurrent of unease. 'Sunday Reverie' opens with heavy choral reverb before settling back into comfortable trad-folk, 'All The Pretty Flowers' introduces a wonderfully unexpected fuzzy surf guitar, while 'Distant Screen' combines pulsating harmonium and muted Morricone trumpets.
The result is a quiet triumph: an album of shifting moods and tones, its crisp autumnal sweetness underlaid and enriched by ominous backing and swells of sudden, unexpected colour.
What do you think of 'Relic'? Let us know in the comments box below or tweet us at @TimeOutMusic.


Buy this album on Amazon | Buy this album on iTunes