FaltyDL – 'In the Wild' album review
A mixed bag of lo-fi electronic weirdness from the eccentric New York producer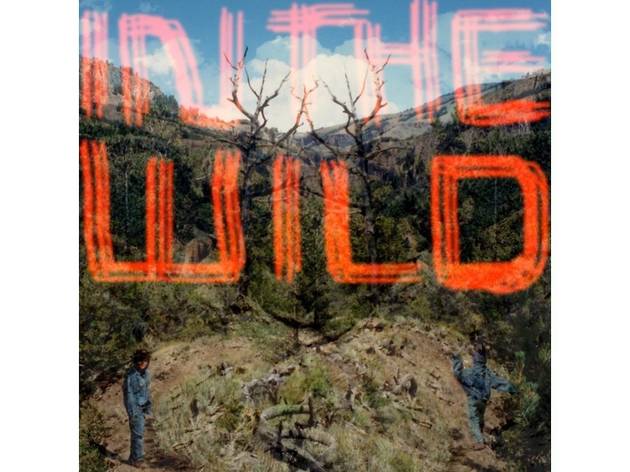 New York-based producer FaltyDL is a lot like Mel Gibson's gung-ho cop in the 'Lethal Weapon' films: he doesn't play by the rules, but boy, does he get results. Storming onto the scene with his 2009 debut album 'Love is a Liability', Drew Lustman shamelessly and deliciously dabbled with and dipped into garage, electronica, house, techno, dubstep, 8-bit, jungle and anything he bloody well pleased, weaving it together and tearing it up again shortly afterwards. There was a blatant disregard for form, continuity and structure, but it all sounded great, thus earning Lustman his stripes as a talented production maverick.
His most recent album, 2012's
'Hardcourage'
, found Lustman on (slightly) more restrained form, exploring glitchy-but-rhythmic house and dreamy, euphoric electronica that was hard to resist. On his new album, 'In the Wild', however, Lustman's eccentricity leads him into a few dead ends.
The first half of the album is something of an extended false start. There are a clutch of nice riffs, melodies and beats floating around (the jazzy footwork jitters of 'Frontin', the weird-but-appealing mix of ambience and dark rhythms in 'Do Me'), but it never really gets going. A lot of what's there drifts around aimlessly, unsure as to its purpose or what direction to commit to, like a stoner in a supermarket.
It's not until the noir-ish jazz of 'Ahead the Ship Sleeps', nine tracks in, that the weird musical ideas Lustman has been cryptically hinting at begin to solidify. Tracks like 'Rolling' and 'In the Shit' firm up the ghostly electronica vibe toyed with in the first eight songs, while other tracks (the icy melancholia of 'Dos Gardenias' and the brilliantly raucous jungle jitters of 'Dånger' – sounding like classic Squarepusher) are simply ace leftfield efforts that remind you what Lustman is capable of. The floaty, fluttering 'Heart & Soul' could have been taken straight off 'Hardcourage', which is no bad thing at all.
So 'In the Wild' is sporadically confused and absorbing: despite a handful of great moments hidden away, it's impossible to shake the feeling that it just ain't wild enough.
What do you think of 'In the Wild'? Let us know in the comments box below or tweet us at @TimeOutMusic.


Buy this album on Amazon | Buy this album on iTunes