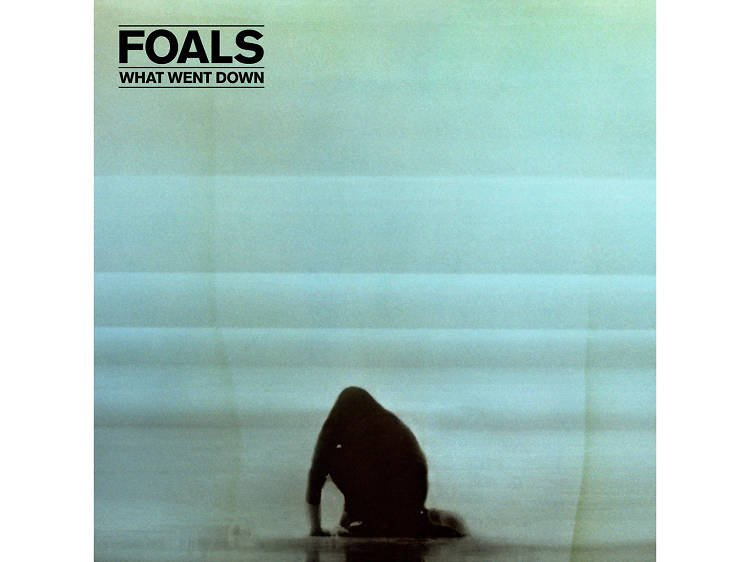 Foals – 'What Went Down'
Yannis Philippakis was once the Napoleon Bonaparte of the British indie scene. As frontman for Foals, he was the little guy with big ambitions and the iron will to make them real. But now there's a better parallel. Mocked for years and dismissed as a has-been, he's attracting a new generation of adoring fans. The passion, the sincerity, the love of gardening, the beard – it's all there. Yannis is the indie Jeremy Corbyn.
Passion is back in fashion, and just like Jez, Foals are using sheer bloody conviction to make old ideas feel new. 'What Went Down' isn't a great leap forward for the Oxford-born, London-based band: much like 2013's 'Holy Fire' it mostly melds big, supple grunge workouts with the band's trademark pointillist guitars. It's Yannis that steps things up: spitting, roaring and crooning oracular lyrics about mountains, rivers, fate and violence, he's become a real force of nature. His powerful presence makes the band's fourth record a mighty piece of work.
And it does sound huge. 'What Went Down' is a festival headliners' album: ten songs tailored for massive crowds, massive speakers and the kind of magical collective euphoria that sparks when everyone's tanked up, loved up and covered in shit. Close your eyes and you can already imagine next summer's epic light show.
But until then, 'What Went Down' occasionally sounds a bit flat and po-faced. There are no bouncy pop hits like 'My Number' to keep things brisk ('Night Swimmers' comes closest). Instead it's all sound and fury – enough to make anyone a bit nostalgic for the old Foals. Remember the perky riffs? The songs about mathletics? The tennis shorts?
In short: awe-inspiring but weirdly unlovable. For all its virtues, 'What Went Down' isn't actually very much fun. But you could say the same about Jeremy Corbyn, and he's not doing too badly right now.