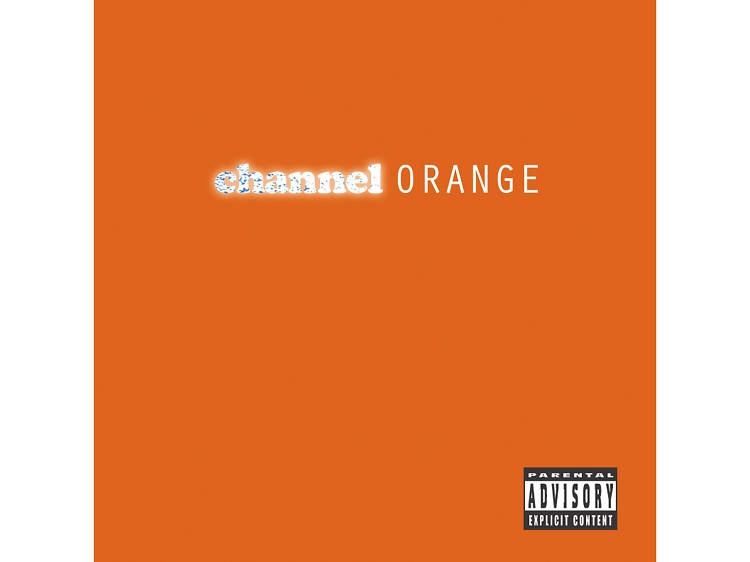 Frank Ocean – 'Channel Orange'
Early last year, Frank Ocean gave away his mixtape 'Nostalgia, Ultra' free online, and sparked a bush fire of fan praise in the blogosphere. The member of controversial LA hip hop collective Odd Future may have upset his record company, but said mixtape thrilled everybody else who heard it. Here were lush, oddly timeless pop hooks soldered to R&B beats in songs that expressed a ruminative, emotional vulnerability that's all too rare in the genre.
It's hardly surprising, then, that excitement runs high ahead of Ocean's official debut – especially after he recently caused a fresh news storm by revealing via his Tumblr that his first love had been a man – but this album is every bit as boldly conceived, brilliantly executed and irrefutably fresh as the hype has it.
The songs are vintage in feel (Michael Jackson, Prince, Shuggie Otis and Stevie Wonder are touchstones), the production so confident that Kanye, Jay-Z and Flying Lotus are surely having a 'wtf?' moment. Ocean has written for John Legend and Brandy, but still, the funk-pop nous dripping from 'Lost' stuns, as does the darkly rueful 'Super Rich Kids'(in which Earl Sweatshirt's gruff rap is offset by Ocean's croon) and the sumptuous 'Bad Religion', where his alluringly thick and sweet voice suggests a tormented seraph.
Impressive in a very different way are the mix-and-match distortion of 'Pilot Jones', boggling epic 'Pyramids' and the darkly unsettling 'Pink Matter', which features André 3000 and may or may not be about abortion. In between are eruptive blasts of TV channel-hopping and white noise.
If that's a metaphor for our increasingly limited attention span, Ocean need not worry. Tuning out his dazzling 'Channel Orange' is simply not an option.