Frederic Robinson – 'Mixed Signals' album review
Classic drum and bass? You haven't heard it till you've heard this violinist-turned-jungle producer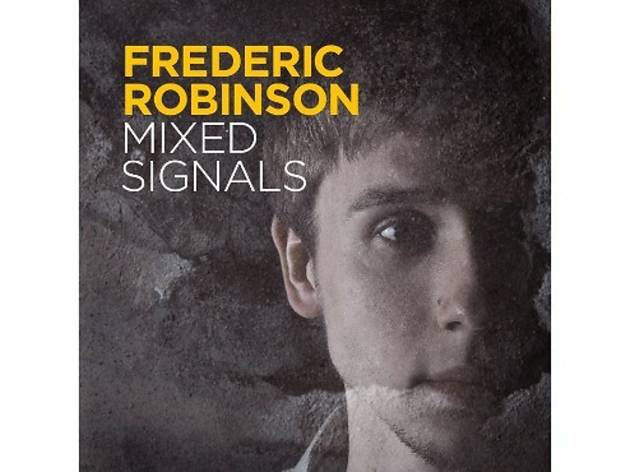 Specifically, he's made an album that combines drum and bass hyperactivity with classical strings. Yes, that sounds like the sort of worthy mash-up you might hear as part of a particularly earnest season of
Barbican
music programming, but it's not simply an exercise in high-minded genre-bending. It sounds really good. 'Mixed Signals' matches Aphex Twin's blaring, uptempo futurism with the proud, staccato perkiness of a classical string quartet, and it doesn't miss a beat.
Opener 'Theme Park' is melodic, happy-clappy music for bouncing about to on a late-night high – something akin to an acid trip at a Kings Of Convenience gig. 'Shut' creates warm, lapping waves of childishly innocent electronica, while 'Bloom' takes things into darker territory – its D&B breaks sound less like the familiar ear explosions of a 160BPM soundsystem banger, and more like curious bugs scuttling deeper into the shadows.
'Mixed Signals' has sensitivity, virtuosity and a lot of Robinson's scatterbrained charm. It's the sound a well-adjusted kid, acting out in just the way he ought to.
Buy this album here
What are your thoughts? Let us know in the comments box below or tweet us at @TimeOutMusic.