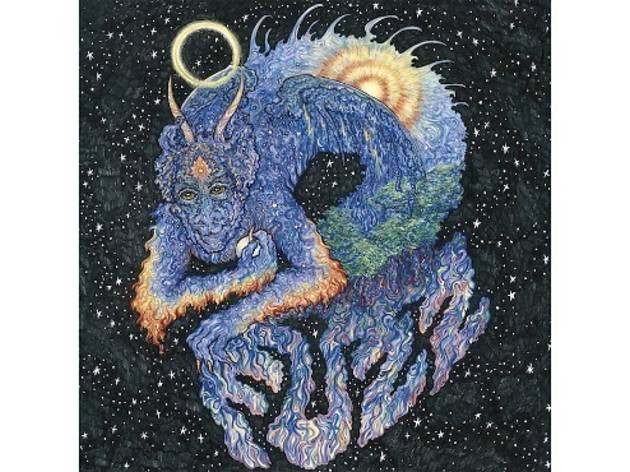 Fuzz – 'Fuzz' album review
Ty Segall and friends plunge headlong into hard psychedelic rock
At 26 years old, Ty Segall has already been involved in about 20 albums credited to more than half a dozen different artists. This goofy, baby-faced, strawberry-blonde serial collaborator has become the public face of the thriving southern Californian garage rock scene, and now he's back less than two months after his last solo album, 'Sleeper', with a new record by a new group.

A rock career this prolific is only sustainable when you're doing things the Ty Segall way – jamming with friends, recording live, doing what feels rad, man, without thinking too hard – and 'Fuzz' by Fuzz sticks firmly to that formula. Guitarist Charlie Moothart and bassist Roland Cosio are both familiar faces in US garage rock circles (in fact, Moothart has been playing with Segall ever since they were at school together), and Fuzz put together their debut in a single two-day session in Sacramento in May. The outcome: a heady, heavy listen, starting with an into-the-void guitar clang, and revelling in the late-'60s and early-'70s hard psych template laid out by Black Sabbath, Blue Cheer, the Groundhogs and the hundreds of proto-metal pioneer acts who never made it into the canon.

It's hard to fault either the archive work or the execution here: whether they're going big and slow as on the megalithic 'What's in My Head?' or fast and tight as on the mighty 'One' (and even when they're trading drum and bass solos for a good three minutes on 'Loose Sutures' like true rock dinosaurs), Fuzz invariably pull it off in style. While there are proper, actual songs here (with choruses and everything), 'Fuzz' is mostly about wigging out. If the idea of a retro-rock power trio riffing and noodling like demons for 40 minutes fills you with dread then don't look to this lot to change that – but if you can dig it, this is a more-than-worthy addition to the SoCal scene's already impressive output.

Buy this album here

What are your thoughts? Let us know in the comments box below or tweet us at @TimeOutMusic.


Listen to 'Fuzz' on Spotify

Watch the video for 'Fuzz's Fourth Dream'