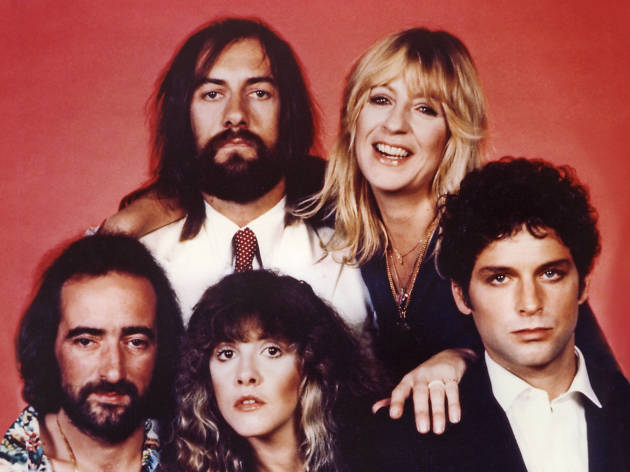 How Fleetwood Mac's 'Everywhere' ended up... everywhere
Five ways a modestly successful Fleetwood Mac song, released 30 years ago this week, ended up a millennial anthem
1. It was a mum and dad classic
While 'Rumours' is seen as Fleetwood Mac's classic album, 'Tango in the Night', released ten years later, ended up having far more influence on millennials than it's given credit for. Back in 1977, 'Rumours' propelled the band into the mainstream, so by the time they released 'Tango' – which featured 'Everywhere' and two other hits, 'Big Love' and 'Little Lies' – they had acquired an affluent audience who'd swapped shawls for shoulder pads, and crucially bought lots of newfangled CD copies of the record. The effect was that a generation of future Mac devotees – Haim, Best Coast, Vampire Weekend, Hot Chip – all grew up with the silken sounds of 'Tango in the Night'. And what sounds they were…
2. It's smoother than silk
The main reason for the song's modern ubiquity is, duh, because it's simply an amazing song. From those heavenly opening bells to that ascensionlike one-note coda outro, which sounds like a trip into heaven, 'Everywhere' is the kind of song a celestial unicorn would listen to before dancing merrily atop a cloud. Like many of the hits on 'Tango in the Night', the Christine McVie-written single sits in a strange cross-section of '80s tropes – a smidgen of ethereal synth work (à la Kate Bush, Cocteau Twins) meets yearning rock songwriting and a cast-iron groove. But, crucially, it's played with a deft, featherlight touch. It's that gentleness that would help it go on to become a classic.
3. It aided a Balearic revival
'Everywhere' was a hit when it came out as a single in 1987, reaching Number 4 in the UK charts, but it didn't truly permeate the mainstream until the mid-noughties. Around then, years of dubstep gloom and ear-bashing electro had led to a counter-resurgence of music fans seeking out smoother, gentler Balearic-style fare and tropical pop gems. 'Everywhere' exemplified all of that, and nowhere was this resurgence seen more acutely than at Bestival, which in its early years was a smaller, way-more-hippyish affair. It is no exaggeration to say that you physically couldn't walk for three minutes on site without hearing a DJ, communal singing at a silent disco or the tinny radio in a burger van all blaring it out.
4. Next: dancefloor dominance
Another big step towards its omnipresence was a 2010 remix by disco duo Psychemagik that gave it even more of a dancefloor presence, thicker beats and a teasing extended groove. It became an era-defining remix that spread by word-of-mouth to the point where it was the last tune played at Space Ibiza's closing party that year. It also kicked off a slew of remixes that would lead to the incredibly successful Fleetmac Wood, a global party where the only sounds all evening are Mac mixes.
5. And of course, that pony...
Having been resurrected on the cooler edges of culture, 'Everywhere' became truly ubiquitous in 2013, with a TV advert depicting a Shetland pony moonwalking to its swaying shuffle. Unbelievably, the ad was such a success that the song was re-released and even featured on 'Now That's What I Call Music! 84' alongside Rita Ora and Nicole Scherzinger. At last, true fame!
The thirtieth-anniversary reissue of 'Tango in the Night' is out now.
More '80s nostalgia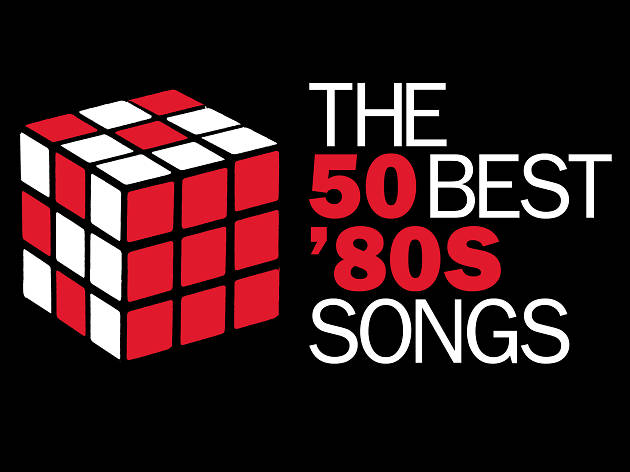 From Grace Jones and Bowie to Whitesnake and Hall & Oates, discover the best songs of the decade