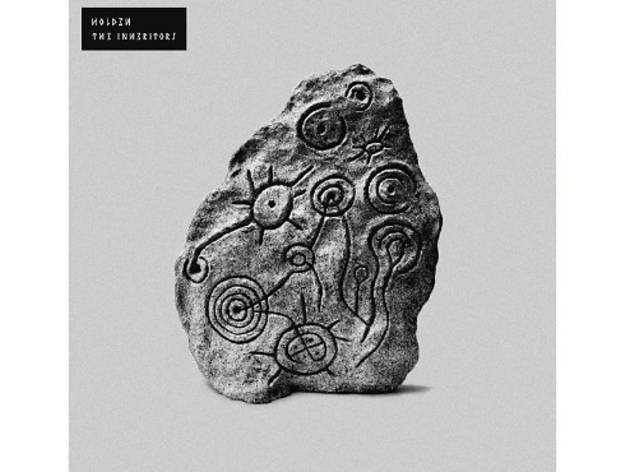 James Holden – 'The Inheritors' album review
A voyage into dance music's past, full of modular synths and experimental frontiers
James Holden – 'The Inheritors'
Becoming a 'DJs' DJ' is no mean feat. Earning the frothy-mouthed respect of Four Tet and Caribou's Dan Snaith takes bravado, a pioneering spirit and sheer mixological talent – something which this quietly modest Brit has in spades.

Things have changed, though, since his last full-length foray – 2006's 'The Idiots Are Winning'. While Holden (and his Border Community label) have been synonymous with a wonky, techno-meets-Afrobeat blend (perhaps best exemplified on his treasured remix of Nathan Fake's 'The Sky Was Pink'), this new collection doesn't try and reimagine the future.

'The Inheritors' (named after a William Goldman novel) harks back to the proggy and experimental frontier spirit of the first age of synths. The same unchartered course that bands like Tangerine Dream and Popul Vah once took. Many of the melodies are live, one-take wonders recorded on modular synths, while the percussion is simple, with an almost campfire hippy-ness at work. Early teaser track 'Gone Feral' nails this combination perfectly – a driving motorik beast that you could imagine dancing to in a kaftan as well as a hoodie.

When the beats come from more traditional sources (eg, drum machines) as on the wide-eyed title-track, Holden's able to breathe new life into them. Disclosure and Duke Dumont this is not, but neither is it obscure for it's own sake either. Think Fuck Buttons and Boards of Canada – or even Battles, given how 'The Caterpillar's Intervention' mirrors their seminal shuffle stomp 'Atlas'.

The highlight? For us it's 'Blackpool Late Eighties' – a pimp-walking bounce number that marries a swung beat with an ever-expanding soundscape of dramatic and doomy keyboard washes. Holden's maverick status is only bolstered by this excellent voyage into the past. Let's just hope we don't have to wait so long for the next installment.

What are your thoughts? Let us know in the comments box below or tweet us at @TimeOutMusic.


Watch James Holden's 'Renata' video