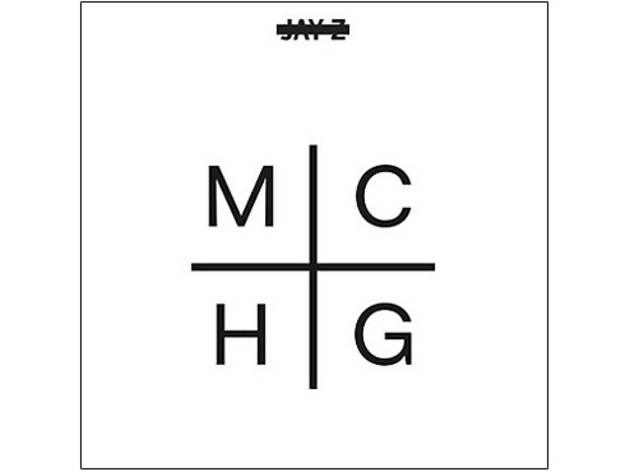 Jay Z – 'Magna Carta Holy Grail' album review
Is Mr Beyoncé's new album the holy grail or an unholy fail...?
Anything Ye can do, Jay can do better. Whereas Kanye West merely promoted his recent album, 'Yeezus' by crediting God with a guest appearance and claiming divine status, Mr Z's installed his artwork in Salisbury Cathedral, alongside one of the last four original copies of the Magna Carta. He's flipped a middle finger to the charts, taking $5million from Samsung to leak his own album via an app whose downloads won't count to its Top 40 position. And yeah... he's claiming divine status too.

So is 'Magna Carta Holy Grail' a piece of transcendental musical brilliance? Erm, not really. Of the 14 tracks (bulked out by two 50-second musical interludes), a couple are excellent, seven are decent, four are yawny in the extreme and one sounds like it was rescued from the studio bin while they were creating the 'Great Gatsby' soundtrack.

No faulting the production, though. 'La Familia' is awash with shimmering, off-kilter computerised textures that could be J Dilla soundtracking a Megadrive game. 'Heaven' – alongside a number of this album's highlights – sounds like a futuristic update of the Wu-Tang's '36 Chambers' beat, with a scratchy oriental loop overlaying jerky percussion. 'Part II (On The Run)' is enveloped by ringing piano chords and layer upon layer of Beyoncé's silky, multi-tracked voice.'F.U.T.W.' unleashes a galumphing bassline upon a music-box melody, organ stabs and a wash of flange-heavy brass. And in the track's final verse, Jay suddenly hits his vocal flow: his rhymes lock into a tight, funky groove and for one glorious moment, he's riding the beat for all its worth, once again spitting like the MC who created 'Reasonable Doubt'.

But it's a moment that's notable by the absence of similar fare. 'Tom Ford' is a bloopy 8-bit dirge whose conceit seems to involve Hova repeating the designer's name as often as possible. 'Somewhere In America' features a curious Miley Cyrus-baiting outro where he spends a full 45 seconds yelling 'Twerk, Miley, twerk!'. At one point he attempts to chalk Cassius Clay's Parkinson's up to a government conspiracy. And on the acoustica-strafed, string-laden paean to fatherhood that is 'Jay Z Blue' we get the snigger-inducing rhyme of: 'Baby need Pampers/Daddy need at least three weeks in the Hamptons'.

Essentially, it's business as usual: another competent effort from a once-stunning MC who hasn't produced anything breathtaking since midway through last century. It's not bad. It's not great. But one thing's for sure: Gods don't make music like they used to.
What are your thoughts? Let us know in the comments box below or tweet us at @TimeOutMusic.