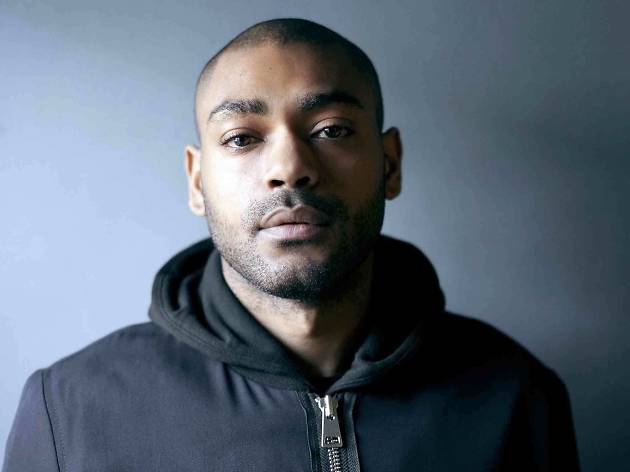 Grime pioneer Kano on 'Top Boy', Drake and Y-fronts
The Newham MC discusses his new album 'Made in the Manor' and explains why grime doesn't need help from American rap stars
It's taken over ten years, but grime has finally spiked. This unmistakably London sound has become one of the most exciting musical genres in the world right now. Fiercely independent London MCs are redefining the music industry by trouncing the chart positions of major-label releases with their self-funded freestyles.
But while American titans like Kanye and Drake are falling over themselves to name-check London's mic men, we're more excited that a founding father of the scene is back­ after five years spent touring with Gorillaz and appearing in Channel 4 drama 'Top Boy' (think 'The Wire' set in Hackney).
In the early noughties, Kane 'Kano' Robinson was one of grime's brightest lights alongside Wiley and Dizzee Rascal. So renowned was he for his clever metaphors and love of sensitive lyrical wordplay that he was basically the Mos Def of Newham. His new album (his fifth), 'Made in the Manor', is a return to his introspective best: dense with personal lyricism, deft wordplay and the odd emotive, piano-stoked tear-jerker. We caught up with him ahead of a major Troxy show this week to find out about coming back to grime.
You're ten years into the industry now. Isn't this meant to be the stage where you do a Jay Z and start rapping about all your gold Rolexes?
'It's funny, really. Because Jay Z is keeping it real. He just isn't keeping it interesting. I don't want to say things like: "I went to buy two Rolls Royce Phantoms and they only had one left. My life's fucked!" I'd rather talk about things that ordinary people can relate to, even if it's old relationships or stuff that happened in my past. Look at The Beatles: they wrote a lot of their songs when they were rich. How come singers can talk about a previous break-up they went through, but rappers can't talk about shit that they've experienced in the past? It shouldn't be a problem, really.'
Are you proud that grime's spread so widely?
'Yeah, it's mad! It's gone from us setting up decks in people's mums' kitchens to there being crews in Manchester, Japan, everywhere. Although grime's still London's music. Not in a way that we alienate anyone, but I still feel like it belongs to this city. I guess that's how the Bronx feel with hip hop.'
Some of grime's younger MCs are very political. How do you feel about the current government?
'David Cameron? He's not my guy. I voted last year because I became more politically aware. Who'd I vote for? I'm probably at heart a Lib Dem. But I tactically vote Labour because there's actually a possibility of them getting in.'
Asher D and Kano in 'Top Boy'
Does grime need big US stars like Kanye and Drake to make it big?
'It's becoming more apparent that America's influenced by us. I can clearly hear a lot of grime influence on Timbaland's stuff, on some of Drake's flows. It's good that they're starting to admit that. But we don't need them to say we're good before people believe we're good. We don't need Kanye to spit on grime instrumentals to show grime is great.'
What was it like touring with Gorillaz?
'It was surreal! We got to tour with some fucking legends: Paul and Mick from The Clash. I got to meet Lou Reed and Bobby Womack before they died, too. I had some good conversations with Bobby. He's got crazy stories. James Brown used to pick him up in a helicopter, take him up in the air and Bobby'd say "Where we going?" James Brown would say: "Nowhere". They'd circle for an hour and that'd be it. His life was crazy!'
Is there even the tiniest chance that we might see another series of 'Top Boy'?
'You know, I feel like it's just gotten bigger and bigger since it was cancelled. The weirdest thing is that Drake's started proper supporting it. Every time he tweets or Instagrams about it, I can't even walk down the street. Every petrol station I go into, people are like: "'Top Boy's coming back! Drake said it was!" and I'm just like: "Erm, I know nothing about this!" To be honest with you, though, I reckon series three will happen at some point.'
There's a lyric on your album track 'Garage Skank': 'Tell a gal: "Why front?" Like my underpants.' Are you admitting to wearing Y-fronts?
'I do! Listen, when you play football you'll understand. I was in the changing room the other day and I was putting my shorts on, my mate sees my Y-fronts and he goes: "Ah! You've grown up as well, have you?" Boxer shorts are for kids.'
Support Time Out
We see you're using an ad-blocker. Ad revenue is Time Out's main source of income. The content you're reading is made by independent, expert local journalists.
Support Time Out directly today and help us champion the people and places which make the city tick. Cheers!
Donate now