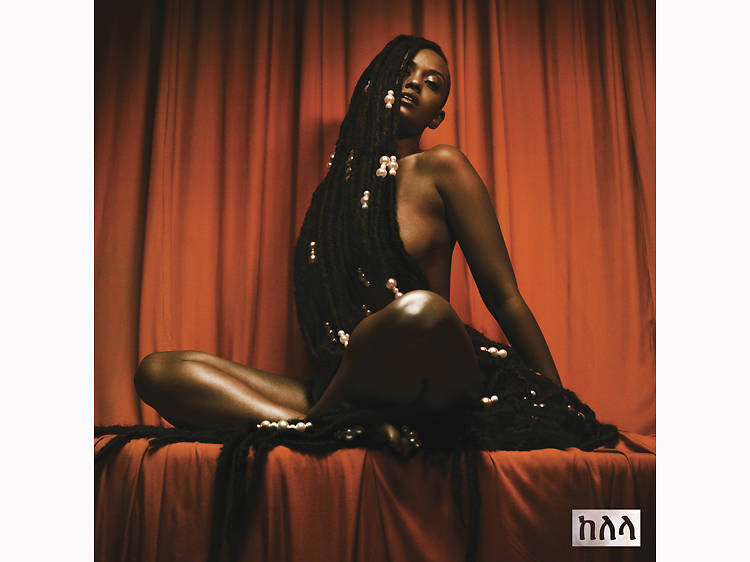 You'll forgive us giving Washington DC-born Kelela's back story a bit of an airing to kick off here. While she may be a relative newcomer to some, it's important to realise that – even though 'Take Me Apart' is her actual, proper debut album – she's killed it many, many times already.
Her breakout mixtape, 'Cut 4 Me', from 2013 took the pulse of underground dance culture as much as it gave a platform to its leading lady. The album earned the LA-based singer a cult following as she became the unsung voice of future-facing club music. 2015's 'Hallucinogen' EP came next. With a high-profile co-writing credit (on 'A Message') from Beyoncé associate Boots lending a more pop R&B feel to the record's sound, alongside production from Björk's right-hand man Arca, Kelela flexed her singing muscle to show off a more dynamic range. Exploring the pain and heartache of a break-up, 'Hallucinogen' also plugged into an emotionally charged sensibility that would become the singer's calling card.
Following a guest vocal on 'Scales' for US superstar Solange, then joining Danny Brown on a track by rogue heroes Gorillaz, the DC-born star of Ethiopian descent has finally rolled out her debut. Luckily, it's a record that burns brightly with star quality – Kelela has edged even further away from the shadows to take centrestage.
The album comprises 14 tracks which Kelela says express 'an honest vision of how we navigate dissolving ties with each other and yet remain sanguine for the next chance at love'. Produced by 'Cut 4 Me' collaborator Jam City, first single 'LMK' is 'directed at a man who's being weird instead of being honest', while on minimal synth belter 'Better' – perhaps the most stripped back canvas her voice has ever occupied – Kelela cautions to a presumed ex-lover: 'Remember I told that we would be closer / If we took some time further apart.'
Sonically, the album is still rooted in the cavernous electronics that complement Kelela's sci-fi-infused R&B. There are deep rumbles of percussion that roll through the title track like shadows, with razor-sharp synths punctuating her rock-a-bye flow, while 'Enough' bursts open with clouds of drama-drenched sonics that dissipate into looped falsetto and the crooning refrain: 'I'm so tired.'
Kelela worked with a cavalcade of collaborators on this new album, including Arca and The xx's Romy Madley Croft, but their contributions have largely been demoted to footnotes. Kelela's voice is the headline. An R&B adventurer, she explores her full vocal range against a backdrop of futuristic club beats and, unlike her pop contemporaries, there's no airbrushing – just real, raw human emotion.