Lanterns On The Lake – 'Until the Colours Run' album review
Second time around, the Northumberland group sound best at their most intimate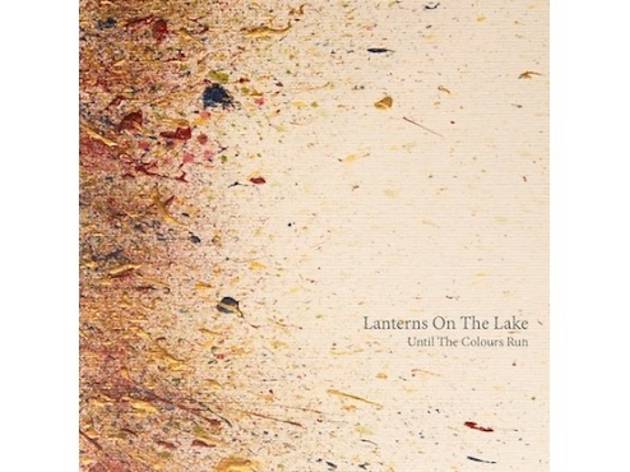 The second album by Northumberland's Lanterns On The Lake was recorded under such circumstances and is, vocalist Hazel Wilde explains, 'a personal journey through modern life – hope, despair, love and desperate times'. Reflecting the effects of government cuts on their community, as well as 'some of those difficulties involved in being in a band in this day and age', it walks a pertinent lyrical line between dejection and indefatigable northern spirit. 'When this started, I was living like an animal and I didn't have a hope in hell,' goes 'The Buffalo Days', while the upbeat title track determines to 'sing on the breadline'.
Whether this will all translate upon a casual listen is another matter. Partly that's because Lanterns On The Lake (whose reduced configuration still includes two guitarists, a violinist, electronics and the haunted tinkle of a baby grand piano) make shimmering widescreen post-rock of the sort people don't usually go to for socio-political commentary, more fool them. And partly it's because – much as they might reflect the give-up-or-put-up vacillations of the lyrics and usher in flattering comparisons to
Múm
, Arcade Fire and
Sigur Rós
– the swoons and swells, blazes and fades start to sound a little formulaic.
'Until the Colours Run's sit-up-and-listen moments are its most quiet and intimate, revolving around that baby grand: 'Green and Gold', a fragile ballad captured in demo form with Wilde's vocal at its most vaporous, and 'Picture Show', whose warm vinyl crackles turn out to be the sound of the violinist's log fire, recorded and built into the song just like the creaking floorboards on their first album. Otherwise, Lanterns On The Lake do this rueful, guitar-seared, slow-burning post-rock thing beautifully, but just a little too repetitively.
Buy this album here
What are your thoughts? Let us know in the comments box below or tweet us at @TimeOutMusic.