Luke Sital-Singh – 'The Fire Inside' album review
A well-crafted debut suggests LSS is not just another lame singer-songwriter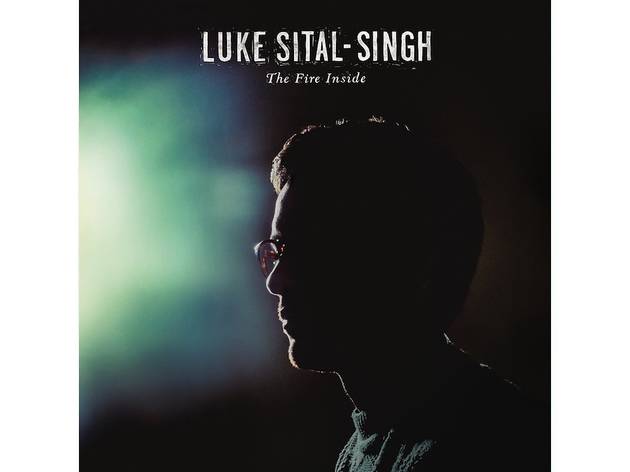 Ed Sheeran
, Ben Howard,
Tom Odell
,
Jake Bugg
… as endearing as it is to see someone pouring their soul into their music, the bloke-with-a-guitar shtick is beginning to wear a bit thin – particularly as a generation of young hopefuls has cottoned on to it as a winning formula for 'The X Factor'.
Salvation might be at hand. The debut LP by 25-year-old Londoner Luke Sital-Singh is a breath of fresh air for a form that must be exhausted after all that over-enthusiastic strumming, as he nods deftly to the bare bones of songcraft (particularly lyrics and harmonies) and casts the rest aside.
Opener 'Nothing Stays the Same' builds subtly into something more urgent and fractured than your bog-standard chord progressions, but Sital-Singh can do pop too: the riff for 'Greatest Lovers' lands smack bang in the middle of The Police and Crowded House, rising and falling along with the singer's powerful, confident voice.
'Fail for You' is the tender heartbreaker that other acoustic balladeers favour, but with the kind of off-kilter vocal layering that made Fleet Foxes' debut such a treat, while 'Lillywhite' could be solely responsible for all those comparisons to Jeff Buckley that Sital-Singh has already picked up. The voice is the thing: not one of his peers has such control, or the ability to project so much emotion into a few short bars.
There's the odd cliché here: LSS is clearly a big fan of the old elemental imagery, given how often he presents fire as emotional burning and water as emotional drowning (the album title is just the start). But it's admirable that he has managed to find a gap in such a crowded genre. If this sensitive new kid on the block finds a little more refinement, 'The Fire Inside' could be the start of a promising career.
What do you think of 'The Fire Inside'? Let us know in the comments box below or tweet us at @TimeOutMusic.


Buy this album on Amazon | Buy this album on iTunes