Machinedrum – 'Vapor City' album review
Travis Stewart adds tunes to his jacking electronics – shame about all that reverb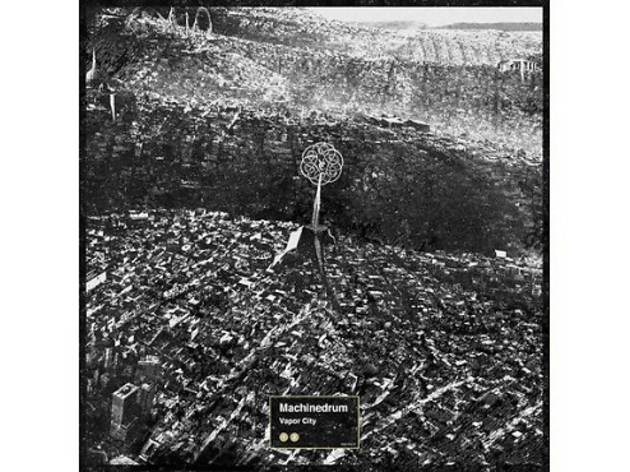 Machinedrum
: take the fast-paced sound of Chicago juke and the low-ridin' spank of
trap
. Add the teenage influence of UK jungle from the mid-'90s and serve on a bed of glitch.
He's explored and refined this formula across his many EPs and albums since 2000 – not to mention his production work for Twitter's worst enemy, Azealia Banks – but on 'Vapor City' (his debut for Ninja Tune), Stewart adds another dimension to his craft. Melodies of a pleasingly earwormy nature litter the LP, with 'Infinite Us' or the slow rush of 'Rise N Fall' proving immediate highlights.
If there's a criticism, it's that these melodies are too often given a haunted, detuned and ghostly feel, as though Stewart's MacBook has somehow become haunted. One could blame the puzzled geeks at the Genius Bar for not fixing it, but a more likely reason is Stewart lacking the confidence to let his vocals go without a slathering of reverb.
It's a shame, as Machinedrum is able to marry melody and meaty beats with a master's flair. A tad less spook and a bit more variety would have made 'Vapor City' just that little more hospitable – but we still heartily recommend a visit.
Buy this album here
What are your thoughts? Let us know in the comments box below or tweet us at @TimeOutMusic.
Sponsored listing
Wigmore Hall
Built in 1901 as the display hall for the German company Bechstein Pianos, the Wigmore Hall was seized as enemy property in WWI and sold at auction for a fraction of its value. These days, boasting perfect acoustics, art nouveau decor and an excellent basement restaurant, the 'Wiggy' is one of the world's top chamber music venues and currently hosts around 400 events a year. Programming leans on the classical and Romantic periods. The Monday lunchtime recitals, broadcast live on BBC Radio 3, are excellent value, as are the Sunday morning coffee concerts. Musical luminaries who have performed at the Wigmore Hall include Sergey Prokofiev, Shura Cherkassky, Paul Hindemith, Andrés Segovia, Benjamin Britten and Francis Poulenc. Tours of the auditorium, with its famous Art Nouveau mural, and other parts of the building take place during the Open House London event in September.
Venue says: "Booking now for Sep-Dec 2017! Intimate concerts featuring internationally acclaimed classical musicians. Tickets from £15 or less."