Pins – 'Girls Like Us' album review
The Manchester band's debut doesn't quite capture their fierce live set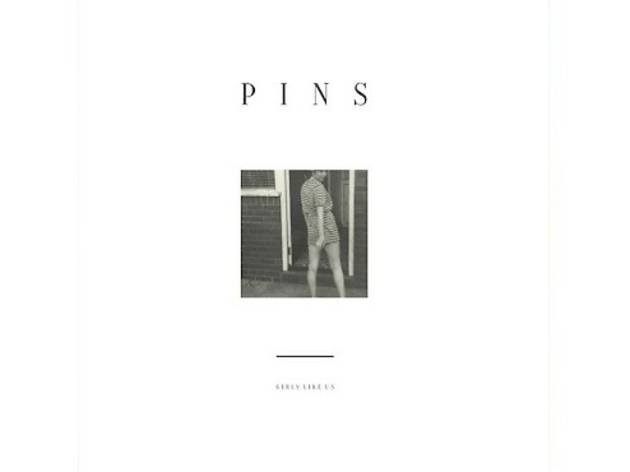 That warts-and-all approach informs their debut album, too. The band owe their record deal to their stage performance: Simon Raymonde of Bella Union signed them after seeing a show in Salford's Bunker venue. Look up even the blurriest YouTube footage of Pins on stage, and you can understand why he did – they look cool and sound brilliantly raw, whipping up a storm of screaming psychedelic guitar and thumping post-punk drums, eyeballing the audience and chanting in harmony. Recorded live and self-produced with minimal polish, 'Girls Like Us' sounds primarily like a lo-fi attempt at capturing that live energy.
Sometimes it works. The title track prowls along with heavily distorted guitar licks and thudding drums (two floor toms, no hi-hat), building tension before exploding into a fuzzed-up, full-band onslaught. 'Howlin'' begins with a stalking bassline like an early Joy Division demo (or a lo-fi version of something by
Savages
, the London post-punk band Pins were supporting that night at The Bunker), while 'The Darkest Day' drifts languidly along and then accelerates into a bittersweet rush of noise after three minutes.
None of the other songs significantly break that three-minute mark, meaning that Pins get through 13 tracks in a little over half an hour. In fact, there are off-cut bits and pieces constantly fading in and out between the main tracks. 'It's On' opens the album on a bum note, drifting aimlessly for a minute before the (much better) title track really kicks things off, while 'I Want It All' and 'Howlin'' both contain hidden instrumental tracks that sound great but go nowhere. There's a certain amount of repetition here too, combined with a sense of diminishing returns, as 'Lost Lost Lost' and 'To You' explore the same territory (and seem to use the same chords) as earlier tracks including 'Mad For You' and 'Play With Fire'. Maybe these tracks could have benefited from a bit more messing about with the mixing desk: sometimes, Pins' simplicity works against them.
'Girls Like Us' is some way off perfect, then, but contains plenty both to love and to admire. As an advertisement for Pins' live show, it's an absolute cracker –you'll likely not hear another album this honest all year.
Buy this album here
What are your thoughts? Let us know in the comments box below or tweet us at @TimeOutMusic.