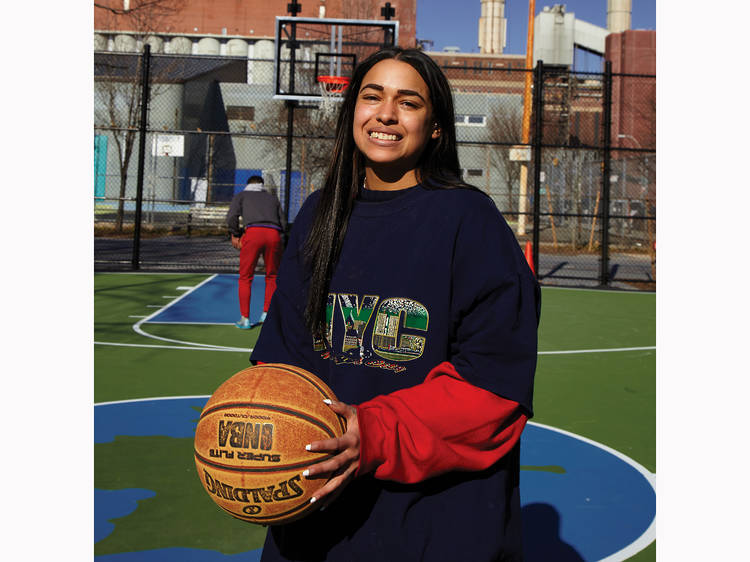 Princess Nokia
Perhaps the greatest introduction to Nokia is through her rallying call at live shows: 'If you are a woman, if you are a person of colour, please make your way to the front, because your place is not in the back.' She is unapologetic in explicitly directing her music at a female audience. It's the sort of personal connection you just can't fake, as anyone who saw her slay at this year's Sunfall Festival can attest.
Her fearlessness has been hard fought: after her mum died of Aids, Nokia was moved into an abusive foster home that she eventually escaped, throwing her energies into hosting parties and making music. Throughout '1992 Deluxe' (yes, it's a repackage of last year's mixtape but it has new tracks) we are introduced to the snotty-nosed skater finding refuge in comics, the proud explorer of her Yoruban and Taíno roots and the young boss rapper, all delivered in her chewing-gum Harlem twang amid beats that recall MIA, Nicki Minaj and A Tribe Called Quest.
It's easy to see why the major labels have been chasing Nokia for years, and UK indie Rough Trade only sealed the deal this summer. But the huge relief is that Nokia has evaded the pitfall of previous female rappers: namely, getting pushed into focusing on their singing voice. Yes, Princess Nokia can sing and yes, it's a sweet sound, but we need the steely strength and brazen nudity of her spitting.
On 'Tomboy' she takes a playground taunt then twists and turns it into the most gleefully joyous self-loving snarl of stomping Timberlands, baggy jeans and revving motorbikes. She drops to her lowest register for 'Goth Kid' – a rich and revealing self-portrait detailing her unhappy time in foster care – on which she states 'I'm goth as fuck even when I'm not in black.' New single 'G.O.A.T' finds her praising female rappers La Chat, Loko and Gangsta Boo. And this is exactly why she's so important. Princess Nokia isn't about diss tracks, she isn't going to steal your boyfriend or throw shade. She's too busy empowering herself. It's heady stuff.