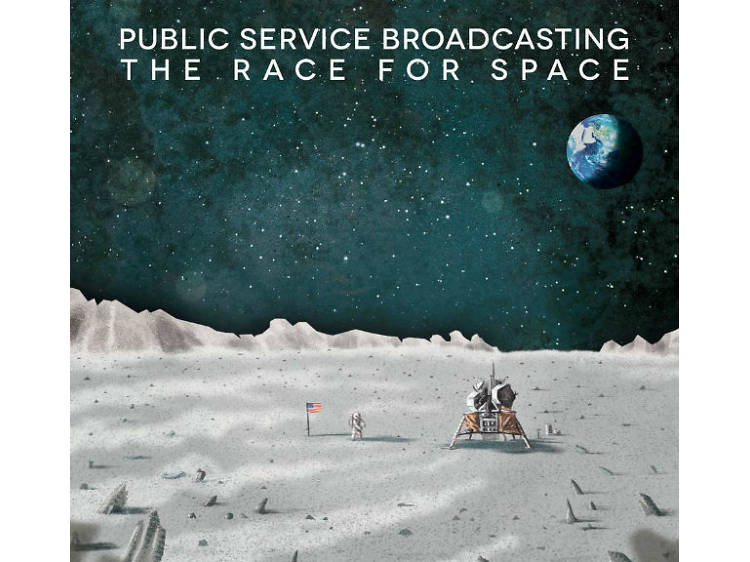 Public Service Broadcasting – 'The Race for Space'
Our culture is absolutely soaked in nostalgia, and these days a passion for the past isn't confined to collectors and obsessives. In an age of Edwardian beard grooming, '90s sportswear and 'keep calm and carry on', we're all history nerds now. Hence the appeal of Public Service Broadcasting, a tweed-wearing London duo who call themselves J Willgoose Esq and Wrigglesworth and lace their music with archive film and radio clips. Their debut LP included tracks about early ascents of Everest and the Spitfire, and reached Number 21 in the album charts. Old is the new new.
The PSB project would have worked perfectly as an eccentric one-off, but now the duo have made a follow-up. Again they've layered archive audio over pulsing, rhythmical instrumental tracks, but this time there's an overarching concept: the space race between the USA and the USSR.
Now that our phones are a thousand times more advanced than Nasa's first guidance computers, it's easy to forget the effort, imagination and sacrifice it took to put men on the moon. PSB are curators as much as musicians, and they've dug up fragmented voices that vividly convey the triumph, the glamour and the tragedy of the space race.

John F Kennedy's is the first voice you hear, declaring stirringly in 1962: 'We choose to go to the moon!' Then there's a funk-edged tribute to Yuri Gagarin, and a stark track about the death of the Apollo 1 crew, before 'Go!' pairs a thrilling motorik rush with audio from the Apollo 11 landing. Prepare to go on a serious Wikipedia binge.
PSB have done a stellar job (pun very much intended) of the archive work, and for consistency, depth and atmospheric heft, 'The Race for Space' easily one-ups the duo's fun but patchy debut. Somewhere out in space, though, they've lost the novelty factor. Willgoose and Wrigglesworth inevitably face diminishing returns in their sifting of the twentieth century. Two PSB albums might be enough, otherwise they'll end up sounding more dated than JFK.
Buy this album on iTunes | Buy this album on Amazon