Royal Blood – 'Royal Blood' album review
The rhythm section strikes back: this is drum-and-bass like you've never heard it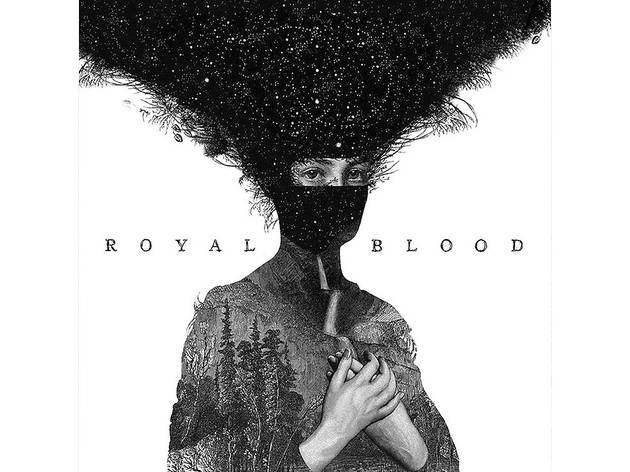 Back in the dying days of last year, the good folk at the BBC put together a longlist of acts that (so they said) might define 2014. For rock fans it was a sign of the times: out of the 12 acts on the list only one was a rock band, and they weren't exactly conventional. There were only two of them, for God's sake, and neither of them even played the bloody guitar!
That duo, a pair of Brighton boys who call themselves Royal Blood, are now putting out a debut album on a major record label. It's only been a year and a bit since they played their first gig, and that was after one hour's practice. Whatever happened to 'slow and steady'?
With that kind of time frame, it would be a real surprise if Royal Blood had had the time to craft an original sound. They haven't, but it doesn't really matter: using just drums and bass guitar, their hooky, hard-riffing, skull-rattling clinch of The Black Keys, The White Stripes and Queens Of The Stone Age is ridiculously listenable.
There's more going on here than meets the ear, though. We're not quite sure how, but Mike Kerr makes his bass guitar sound like Armageddon itself: even The Black Keys needed six strings to do what Royal Blood have done with four. Coming in at just over half an hour, their debut is a fast-and-dirty rock 'n' roll smash-and-grab, with plenty going on under the bonnet. If this is really the future of mainstream rock, things could be a whole lot worse.
What do you think of 'Royal Blood'? Let us know in the comments box below or tweet us at @TimeOutMusic.


Buy this album on Amazon | Buy this album on iTunes

Missing Time Out magazine?
You can still read our latest issue from the comfort of your couch
Read online